This post may contain affiliate links.
No hay nada como las semanas en las que todo vuelve a reverdecer tras el frío del invierno. Tenemos verduras que brotan, las temperaturas son agradables para las actividades al aire libre, las flores están floreciendo.
10 recetas verdes súper tailandesas para la primavera:
Comer verduras ha sido durante mucho tiempo un consejo para mantenerse saludable. Están llenos de vitaminas y minerales, fibra y tienen menos calorías. La categoría de curry verde por sí sola tiene permutaciones ilimitadas de comer verde que es muy personalizable. Si desea un poco de curry verde, sólo tiene que utilizar nuestra función de búsqueda a continuación, ya que hay un gran número de opciones de curry verde, de lo contrario, eche un vistazo a algunas de las recetas verdes que aparecen a continuación.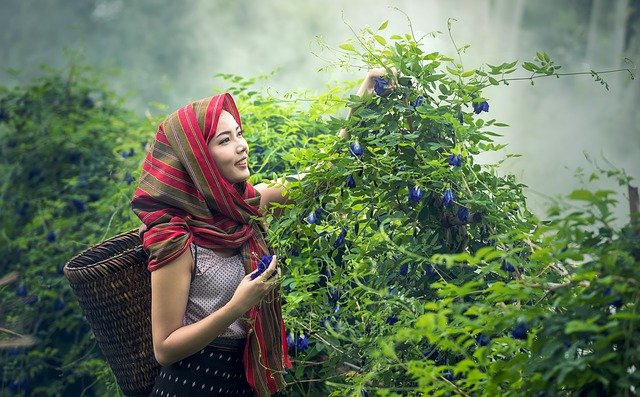 Sólo cabe tener algunas verduras frescas, para realzar las sensaciones. Aquí están algunos de mis platos favoritos, verdes, para esta época del año, o cualquier momento del año en el que quieras ir verde.
7 INGREDIENT COPYCAT PANDA 🐼 EXPRESS SUPER GREENS 🥬
Copycat Panda Express Supergreens are a delicious, proven way to do your greens. You can do it in a minimum amount of time and with only a few ingredients.
Check out this recipe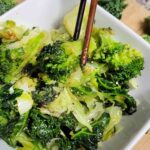 Super Easy Copycat PF Chang's Chili 🌶 Garlic Green Beans
This quick and easy green bean recipe is full of umami flavor and is very adaptable. You can make it as a side dish or main course.
Check out this recipe
Thai Green Curry With Fish Balls
Thai Green Curry With Fish Balls is one of my wife's favorite quick and easy dishes. She buys fish balls at the Asian market and they go great with green curry.
Check out this recipe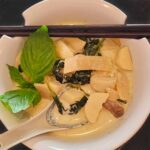 Green Curry With Beautiful Indian Eggplant 🍆
This green curry dish, has beautiful pops of purple from Indian eggplant. It's as elegant and beautiful as it is delicioius.
Check out this recipe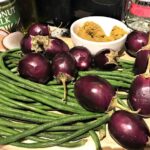 COPYCAT PEI WEI SUPER GREEN THAI CURRY
COPYCAT PEI WEI SUPER GREEN THAI CURRY is Super green, green curry with lots of greens. You don't have to wait for Pei Wei to bring it back to have it again.
Check out this recipe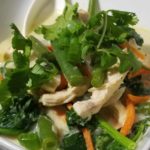 Stir-fried Kale and Chicken Breast
Kale is probably the most famous super green. It goes a long way in a stir-fry and chicken is a great protein to combine with it.
Check out this recipe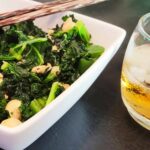 Pickled Mustard Greens 🥬 and Eggs
If you have never tried pickled mustard greens, they are tangy and add a strong pop of flavor to anything. Mod makes them with eggs, over and over and you can see why once you have tried them.
Check out this recipe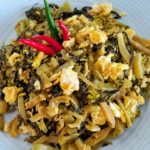 Thai Stir-fried Mustard Greens
When Stir-fried, mustard greens have a dark rich color and full texture. We add fried garlic or shallot to the toping as well as some other Thai flavors and it is bomb.
Check out this recipe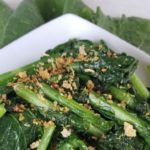 Thai Green Apple Salad
This Thai green apple salad recipe is very adaptable and a great excuse to use your favorite protein as a topping.
Check out this recipe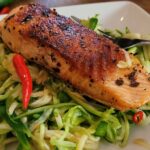 Green Apples with Thai Pepper Dipping Sauce
Green apples are a common, ingredient with Thai spices. It's actually an expensive delicacy in Thailand because it doesn't grow there. My Thai wife buys it a lot and uses it similar to how Thai people use green papaya. The tangy flavor goes really well with a Thai pepper sauce. This is one of Mod's origional recipes.
Check out this recipe