This post may contain affiliate links.
Thai Peanut Sauce
Peanut sauce is such an amazing sauce.  It 's rich, thick, smooth, and flavorful.  Peanut sauce is a dipping sauce that well known.  We like to eat it with Chicken Satay (grilled chicken strip on a skewer).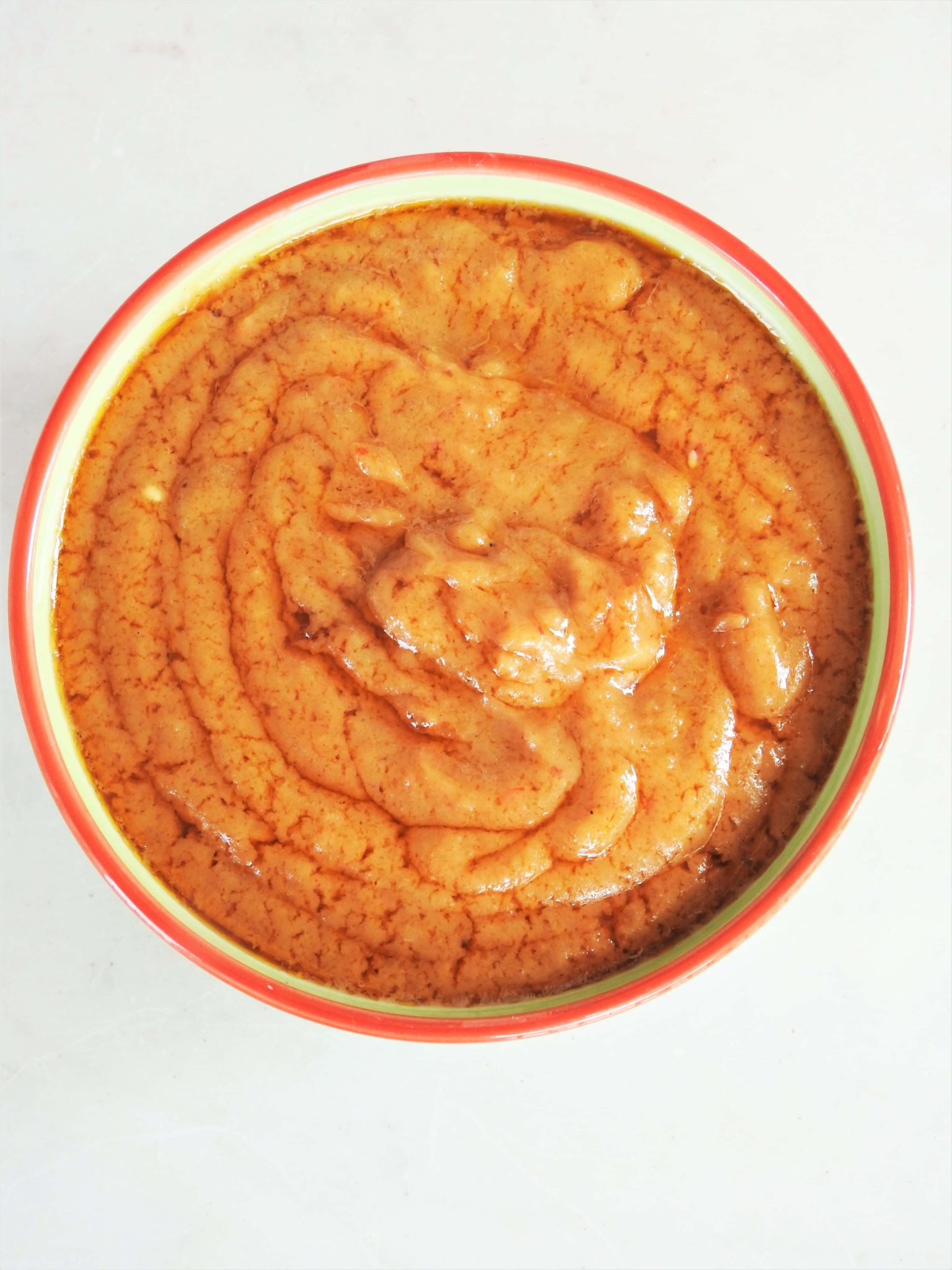 Making Peanut Sauce
If you have had peanut sauce before, you may feel intimidated to make the sauce yourself.  I have to admit that I'd postponed making this recipe for a long time.  I ask myself how I could make something so beautiful and delicious.  Finally, I made it, and it's not as hard as my crazy brain has thought.
The peanut sauce recipe on Healthy Thai Recipes requires only seven ingredients which are light coconut milk, creamy peanut butter, red curry paste, light brown sugar, salt, and water.  There are only two steps to make the sauce.  First, you heat a pot on medium-low. Then you combine all the ingredients into the pot.  At first, the peanut sauce is very liquid, but don't let the first look scare you.  Keep simmering and stirring the sauce for 10 minutes.  Make sure you don't let the sauce burn at the bottom, keep stirring it.  Turn off the stove and let the sauce cool down before you serve it.  The sauce will be thicker when it cools off.
Serve peanut sauce immediately or keep it in the refrigerator in an airtight container.
Here's the printable recipe!
Thai Peanut Sauce
Author:
The amazing rich, thick, smooth, and flavorful Thai peanut sauce. It's very easy to make, with only six very easy to find ingredients.
Ingredients
1 cup lite coconut milk
½ cup creamy peanut butter
½ cup water
2 tablespoon red curry paste
2 tablespoon light brown sugar
pinch of salt
Instructions
Turn on a stove at medium-low heat.
Add all the ingredients to the small pot and whisk the ingredients together.
Simmering the sauce on medium-low for 10 minutes. (Keep stirring the pot, for the sauce doesn't burn at the bottom.
Turn off the stove after simmering it for 10 minutes, and let the sauce cool off. The peanut sauce will be thicker after it's cool down.
If you like this recipe, you may like these.