This post may contain affiliate links.
Thai cuisine is renowned for its vibrant and diverse flavors. One dish that stands out is Thai basil stir-fried frog legs. This recipe offers a tantalizing blend of aromatic Thai basil, savory seasonings, and tender frog meat, creating a delicious and healthy meal. Let's delve into the nuances of this flavorful dish and learn how to create it at home.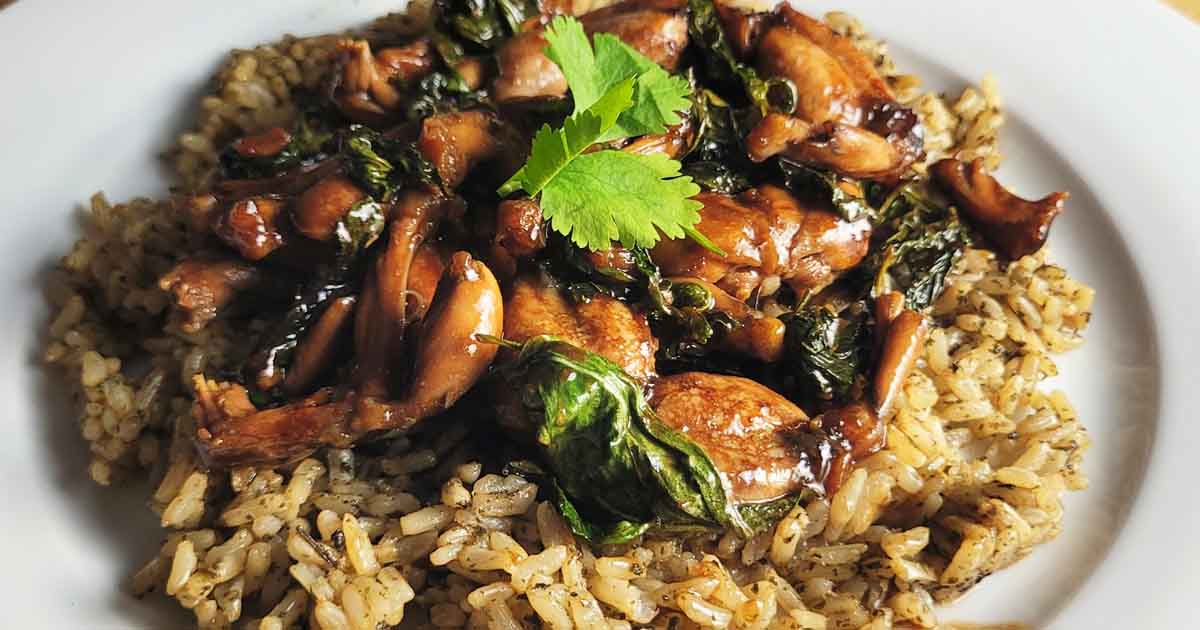 Background content: Froglegs are a commonly found ingredient all over Thailand, year long due to the tropical climate.
Jump to:
What are Thai basil stir-fried frog legs?
Thai basil stir-fried frog legs is a popular Thai dish known for its unique blend of flavors. It combines the delicate taste of frog legs with the aromatic essence of Thai basil, creating a savory and herbaceous delight.
Health Benefits of Thai Basil Stir-fried Frog Legs
The nutritional value of frog legs makes them an excellent source of protein and essential nutrients. They are low in fat and high in potassium and omega-3 fatty acids, promoting heart health and providing an energy boost.
Ingredients
To create this dish, gather: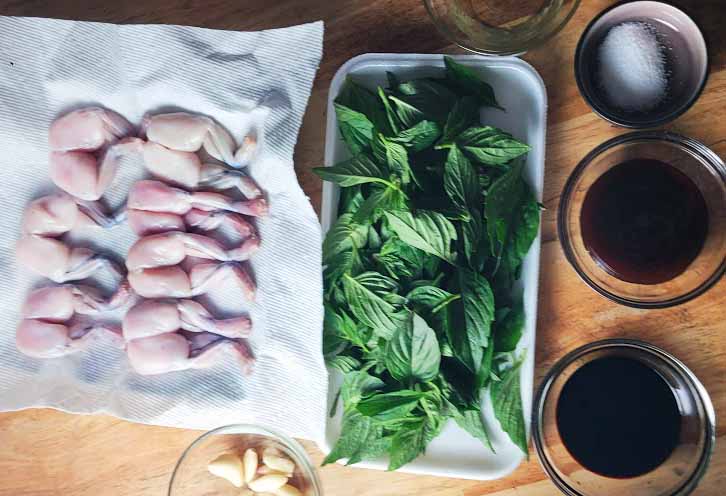 fresh frog legs
Thai basil leaves
ingredient 3
garlic
oyster sauce
fish sauce
Low-sodium soy sauce
sugar, honey or low-calorie sweetener
a healthy cooking oil like canola oil
See the recipe card for quantities.
Step-by-step Cooking Instructions
First, gather all the equipment and prepare the ingredients so everything goes smoothly once you start.
Clean the frog legs thoroughly and pat them dry.
Chop garlic finely.
Heat the Wok at medium-high heat and add the oil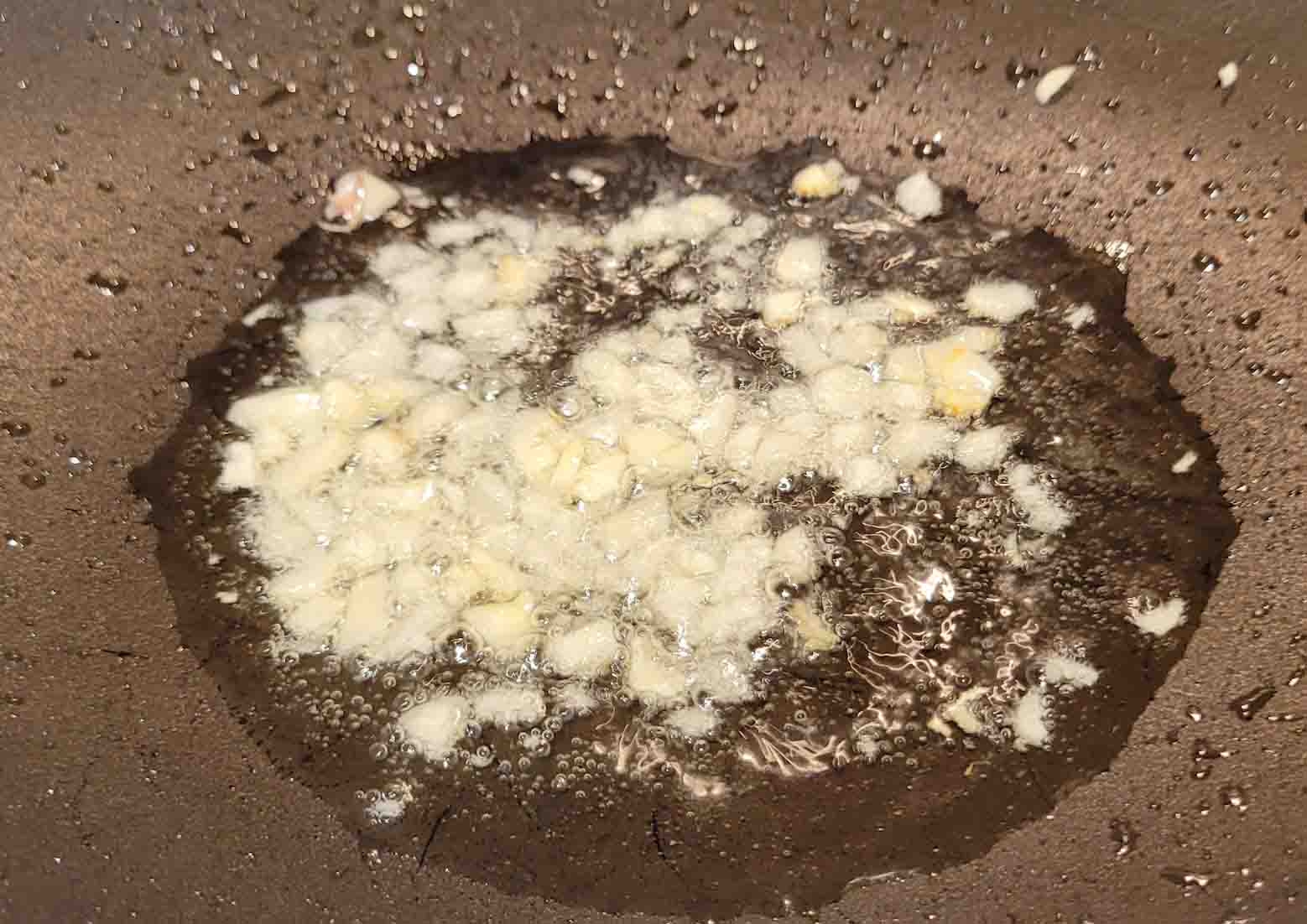 4. Once the oil is hot, add the onions and sauté until browned.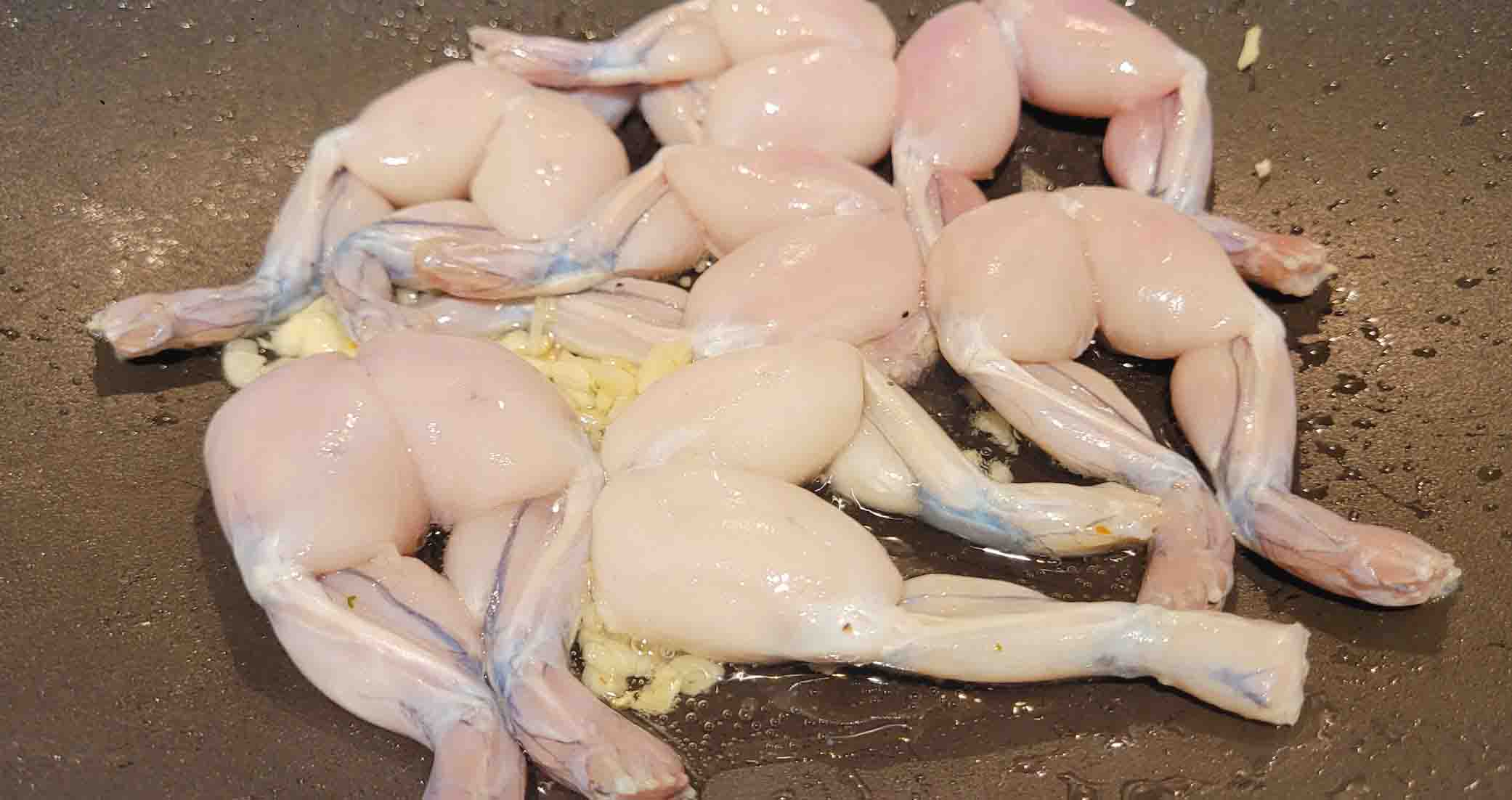 5. Place the frog legs in the wok, spaced apart, and stir-fry until cooked.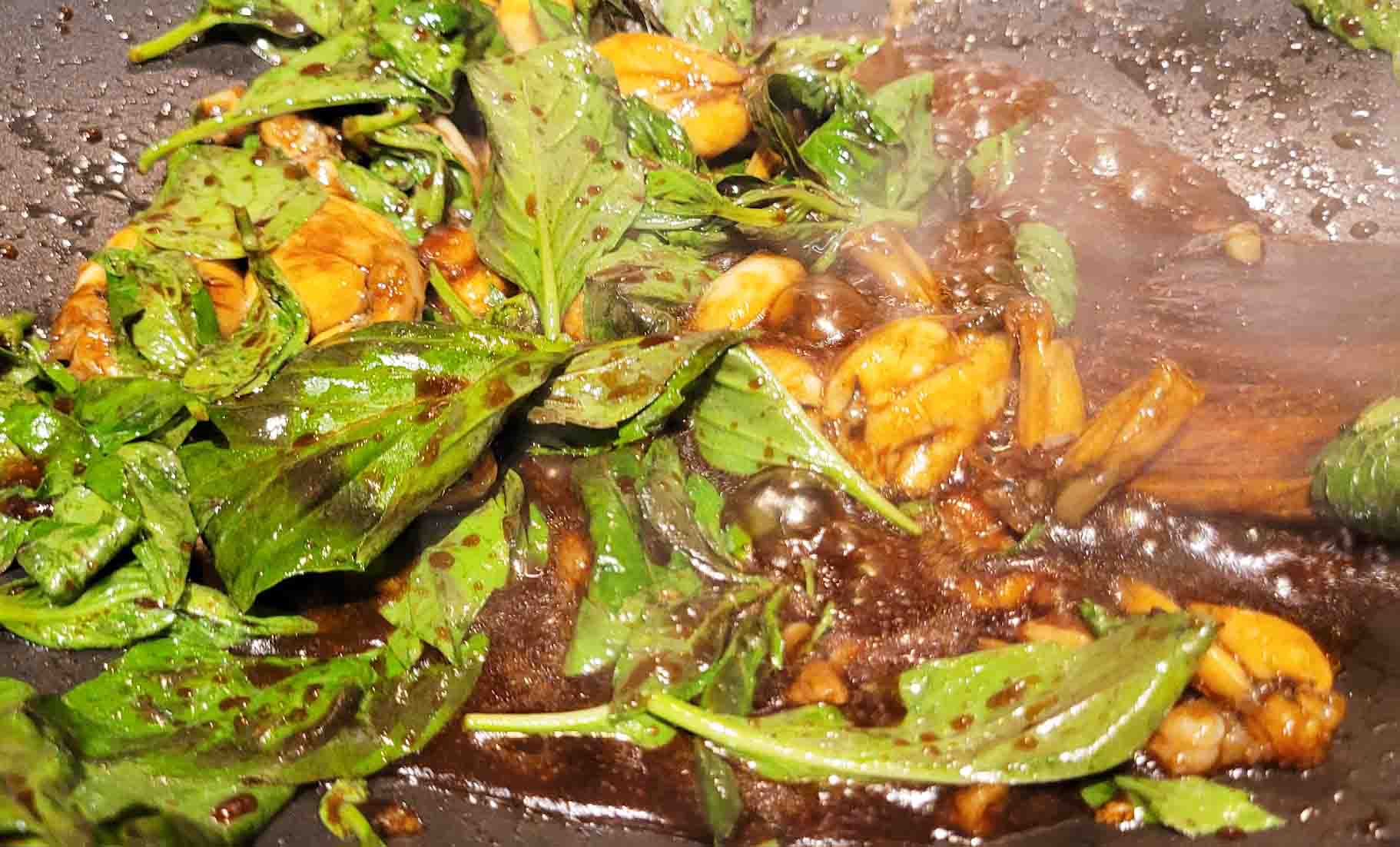 Add the Thai Basil and oyster sauce, fish sauce, soy sauce, and sugar, and Stir-Fry together until the basil wilts and flavors blend.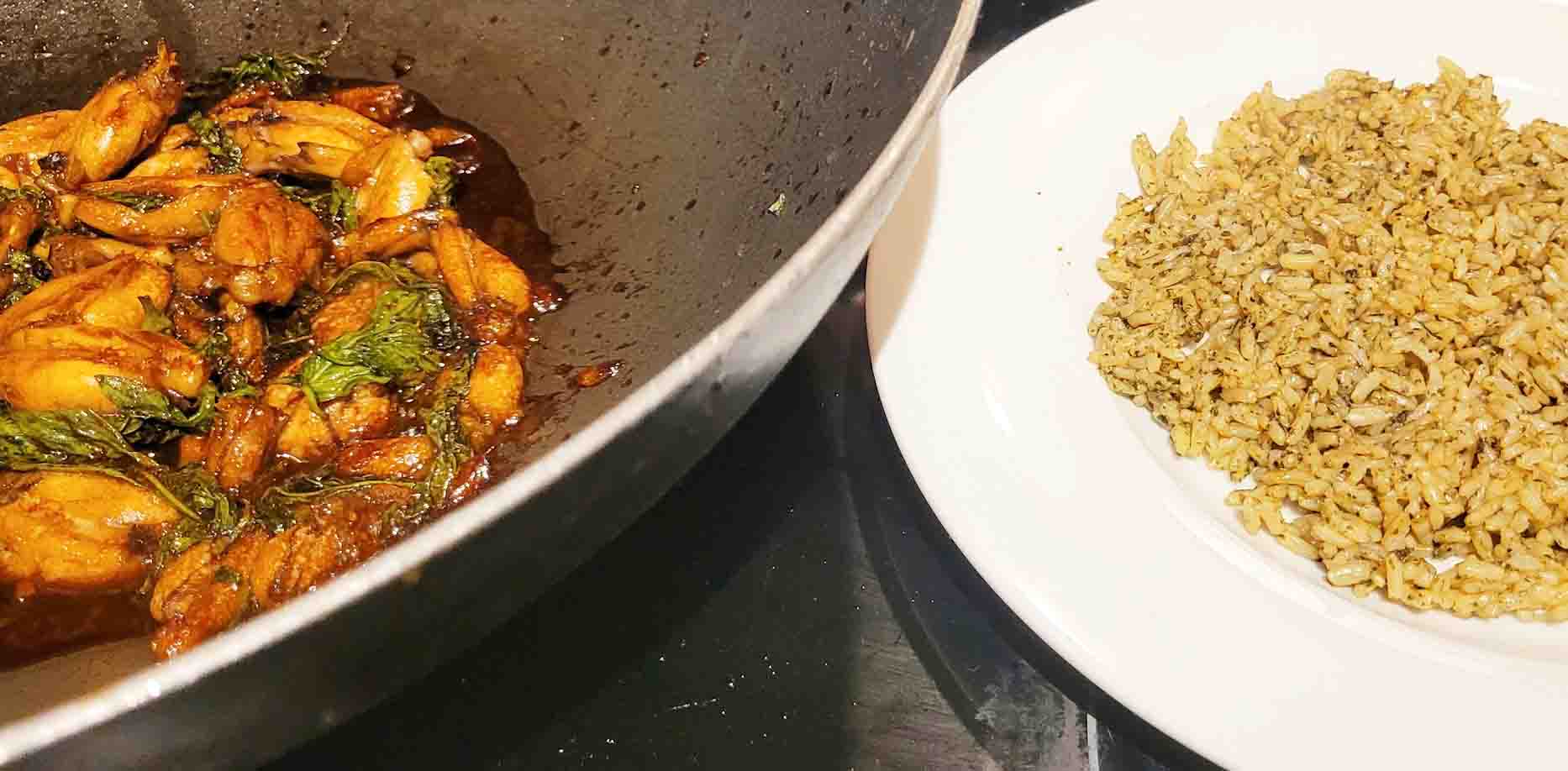 Serve with, or on healthy, whole-grain rice.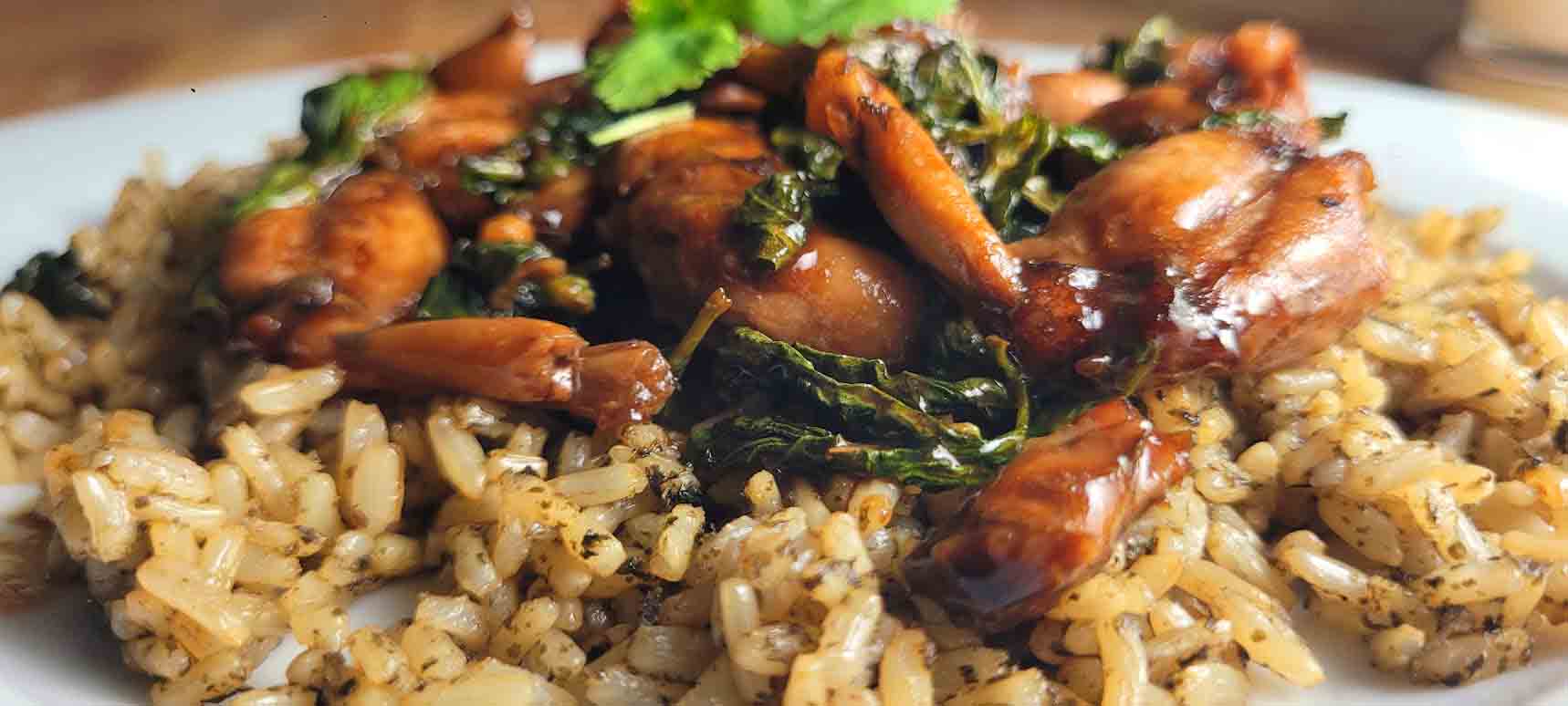 Hint: My Thai mother-in-law says the trick to a good stir-fry is to always start with the wok really really hot.
Substitutions
If you're not into frog legs, go for whatever protein you like here.
Thai basil - instead of Thai basil you can use regular basil.
Fish Sauce - if you're not into the fishy flavor fish sauce brings, just leave it out. Maybe use hoisin sauce or more low-sodium soy sauce. You can also use liquid aminos as a healthy alternative as long as you are paying attention to sodium content.
Vegetarian - tofu, chickpeas, or something like Beyond Meat are good vegan proteins and leave out the fish sauce.
Variations
Giving the visitor ideas on how they can change this recipe to better suit their dinner guests or their cultural cuisine, is a great way to increase the chances they make the recipe
Spicy - add chili pepper flakes while cooking to imbue heat into the dish.
Deluxe - add shallots, crispy onions, or fried garlic and or shallots.
Kid-friendly - add crushed potato chips and or bacon bits!
Equipment
Equipment can have a big impact on how a recipe turns out. Stone bakeware takes longer to heat up than metal pans, and also retains heat for longer, which could make the recipe more watery, or burnt on the outsides.
To prepare Thai basil stir-fried frog legs, you'll need basic kitchen tools: a pan, cutting board, knife, and stirring utensils. We like a high-quality Wok, like this Kenmore Hammered Steel Wok I found on Amazon.
Storage
Refrigerated should be good for 2-3 days, covered.
These ingredients do/don't stand up well to freezing for a couple of weeks. When in doubt, throw it out.
Top tip
So you don't end up feeling a little froggy🐸, you're going to want to get the freshest possible frog legs and cook ASAP. Ensure the frog legs are thoroughly cleaned before cooking. Adjust the seasoning as per personal taste for an enhanced dining experience.
Health Benefits
Apart from being a good source of protein, frog legs are also rich in vitamins and minerals, contributing to bone health and supporting the immune system.
Thai Cuisine Influence
Thai basil stir-fried frog legs encapsulate the essence of Thai cuisine. The dish embodies the bold and aromatic flavors that Thai food is renowned for, making it a standout delicacy.
Flavors and Aromas
The aromatic blend of Thai basil, along with the savory flavors of garlic and shallots, infuse the frog legs with a distinct and appetizing taste.
Thai Basil Importance
Thai basil is a crucial ingredient in this recipe, adding a distinctive aroma and flavor that elevates the entire dish.
Sustainability of Using Frog Legs
Using frog legs as a culinary choice aligns with sustainability as these are often sourced in an environmentally responsible manner.
FAQ
Are frog legs healthy to consume?
Frog legs are a lean source of protein and offer essential nutrients, making them a healthy choice when prepared in a balanced manner.
Can I replace frog legs with another protein?
While the recipe's uniqueness lies in using frog legs, chicken or tofu can be substituted for a different culinary experience.
How long does it take to prepare this dish?
The preparation time is around 30 minutes, making it a quick and convenient recipe.
Where can I source fresh frog legs?
Fresh frog legs are available in some specialty grocery stores or from sustainable suppliers. Believe it or not, we found these at Kroger on sale.
Related
Looking for other recipes like this? Try these:
Pairing
These are my favorite dishes to serve with [this recipe]: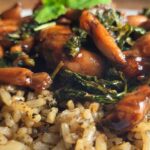 Print Recipe
Thai Basil Stir-fried Frog Legs
Thai Basil Stir-fried Frog Legs are a healthy way to change up your protein for something adventurous.
Ingredients
1

pound

frog legs

2

cups

Thai basil leaves

Leaves separated

2

tablespoon

Garlic

Fresh and finely chopped

1

tablespoon

Oyster sauce

1

tablespoon

Fish Sauce

1

tablespoon

Low sodium Soy Sauce

1

tablespoon

Canola Oil

1

teaspoon

Sugar
Instructions
Clean the frog legs thoroughly and pat them dry.

Heat oil in a pan and sauté garlic.

Add frog legs and stir-fry until cooked.

Add Thai basil, oyster sauce, fish sauce, soy sauce, and sugar.

Stir-fry until the basil wilts and flavors blend.
Notes
Nutrition facts are calculated by a software algorithm and are a rough estimate.   When in doubt, check it out with a healthcare professional if you have specific dietary concerns.  When in doubt throw it out, if you feel like something might have spoiled.  It's not worth it.  We are not dieticians, doctors, or nutritionists, just average humans trying to live each day to it's fullest.  
Nutrition
Calories:
259
kcal
|
Carbohydrates:
6
g
|
Protein:
39
g
|
Fat:
8
g
|
Saturated Fat:
1
g
|
Polyunsaturated Fat:
2
g
|
Monounsaturated Fat:
5
g
|
Trans Fat:
0.03
g
|
Cholesterol:
113
mg
|
Sodium:
1373
mg
|
Potassium:
737
mg
|
Fiber:
0.3
g
|
Sugar:
2
g
|
Vitamin A:
115
IU
|
Vitamin C:
3
mg
|
Calcium:
64
mg
|
Iron:
4
mg
Food safety
We sometimes take for granted that we have years (or decades) of cooking experience, that the average visitor may not.
Cook to a minimum temperature of 165 °F (74 °C)
Do not use the same utensils on cooked food, that previously touched raw meat
Wash hands after touching raw meat
Don't leave food sitting out at room temperature for extended periods
Never leave cooking food unattended
Use oils with a high smoking point to avoid harmful compounds
Always have good ventilation when using a gas stove
See more guidelines at USDA.gov.