This post may contain affiliate links.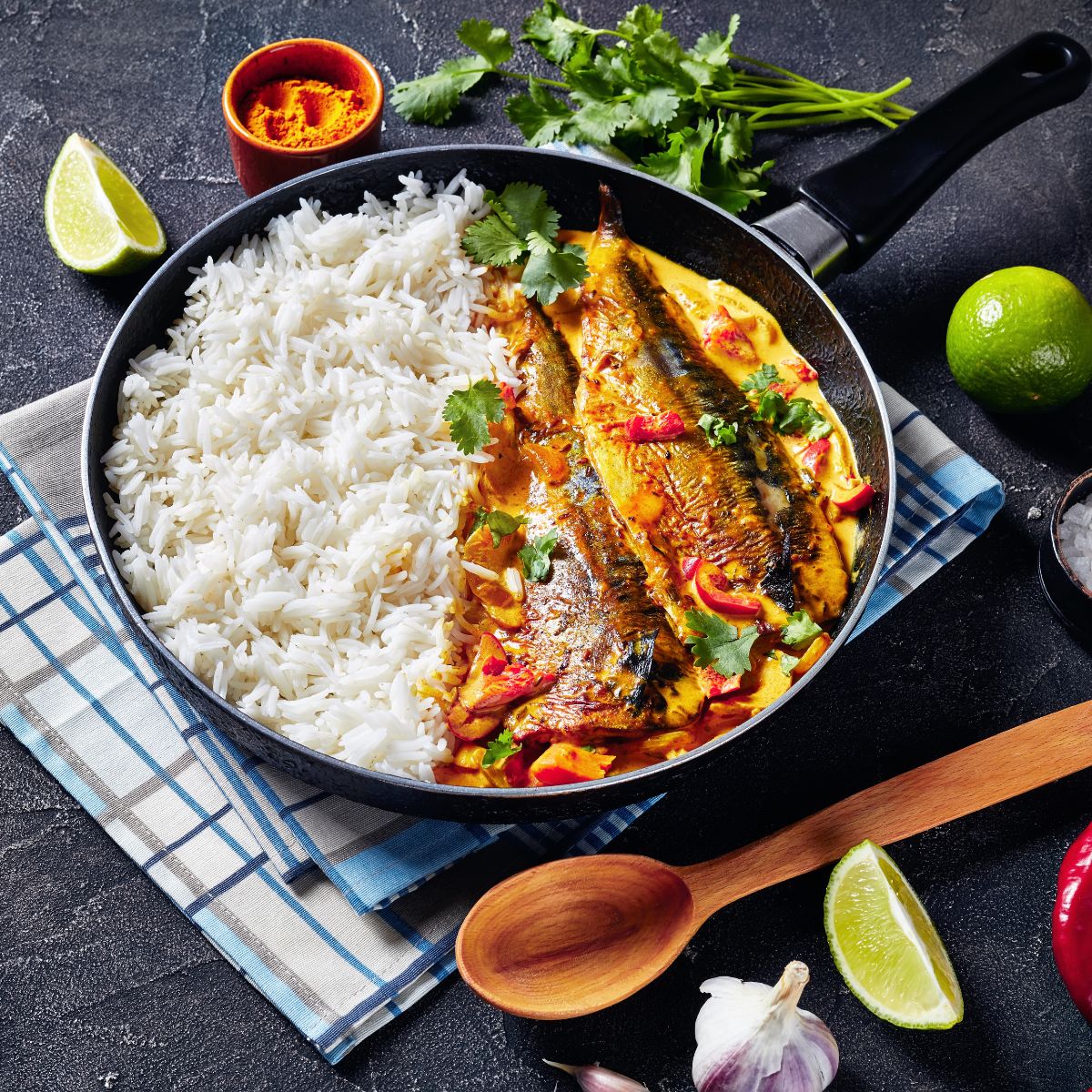 Thai cuisine uses some of the most incredible flavors, with a unique combination of sweet, spicy, sour, and salty ingredients that can delight the taste buds of any adventurous eater. As one of the world's most beloved and celebrated cuisines, Thai food has garnered attention and interest from food enthusiasts everywhere. At the heart of many Thai dishes lies a key ingredient that provides a rich depth of flavor and carries cultural significance: fish.
Our Unique Fish Mixing Pot
With that said, I have to say that as the mixed-race American husband of a Thai lady, all seafood is fair game. We live in the Houston, Texas metro area which is one of the biggest mixing pots of culture in the world. It has been called the most diverse city in the U.S. If it's not number 1, it's up there.
We have 5-star restaurants which specialize in the eclectic. In the current style of a lot of the cooking competition shows, you will see ethnic chefs making original dishes using influences from around the world. Our blog is no different.
Mod and I have come up with so many fusion, and test-kitchen recipes that have become ours and other's favorites. We love to go to the Asian market and just make it an adventure. You never know what kind of fish balls or interesting finds they have. We always try to check that they are sustainable though. When in doubt, check it out, especially in unknown territory like an Asian Market.
Other Fishish Stuff We Cook with
I know it's not an actual fish but crawfish is Mod's favorite of the seafoods from the southern United States we have played with. Once crawfish season starts here you will see us eating it almost weekly. Read to the bottom to see some of our creations.
Take a look at the different types of fish popularly used in Thai recipes, their cultural importance, and how they shape the flavors of some iconic Thai dishes. We will also offer recommendations for those who wish to experiment with cooking Thai cuisine at home.
A Taste of the Sea: Fish in Thai Cuisine
There are many varieties of fish in Thai cooking. Each fish species contributes to a distinct taste profile, creating a stunning symphony of flavors in Thai dishes. The use of fish in Thai cuisine is deeply rooted in the country's culture, and the national Thai fish sauce, known as nam pla, is popular around the world.
Wild Snapper
Snapper is a firm, white-fleshed fish often used in various ways, from deep-frying to grilling or steaming. When cooked, its mild flavor and delicate texture work exceptionally well in dishes such as pla kraphong neung manao, a steamed snapper in a tangy lime sauce.
Wild Mackerel
Mackerel, a flavorful and oily fish, is a popular addition to Thai curries and salads. One of the most famous dishes featuring mackerel is pla too, a grilled mackerel often served with a spicy dipping sauce. The distinct taste of mackerel also complements the flavors in Thai fish cakes, known as tod mun pla.
Wild Catfish
Catfish, with its tender and slightly sweet flesh, is popular in spicy Thai salads. In yum pla duk foo, chefs deep fry and flake the fish, then toss it in a mixture of crisp vegetables, lime juice, and fish sauce. The flavor profile of catfish also ensures it shines in the famous red curry catfish dish, gaeng pet pla duk.
Wild Tilapia
Tilapia, a widely consumed freshwater fish, is quite versatile in Thai cuisine. A popular preparation is frying it whole and serving it with mouthwatering green mango or tamarind sauce.
A Western Twist on Thai Fish
Though not native to Thai cuisine, Alaskan black cod can be great in Thai dishes. Known for their rich buttery flavors, these fish offer a unique taste experience and can be a delightful alternative for home cooks experimenting with Thai recipes. However, you'll want to learn the differences between black cod and regular cod before you experiment.
Fish plays a crucial role in Thai cuisine, contributing to various dishes' rich and complex taste profiles. From snapper to tilapia and even Alaskan black cod, there is a wide variety of fish to explore and incorporate into your Thai cooking adventures. So, the next time you feel inspired to recreate a Thai dish in your kitchen, consider the different types of fish and the unique flavors they bring to the table.
Check out some of our Thai-Fusion Seafood Creations