This post may contain affiliate links.
Here are 10 ways to do Thai green 🟢 curry 🍛with different proteins, vegetables, and carbs. Green curry is so yummy, you can keep it interesting by trying it in these different styles. People in my part of the United States hear the word curry and think it's one thing; they have had before. I always have to explain, it's a category of recipes. They are usually thinking about the yellow powder, standard in Indian Dishes.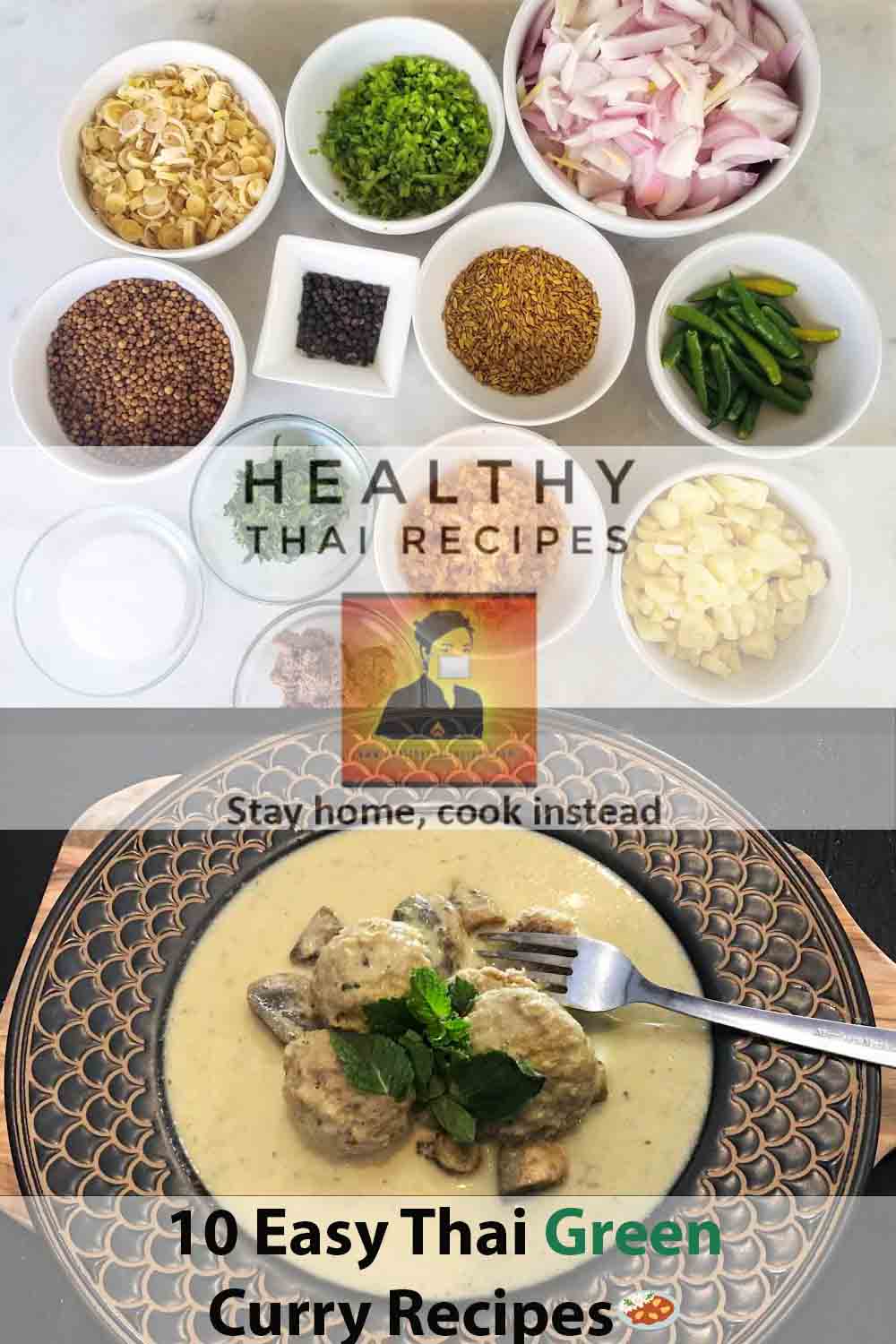 Green Curry Paste
Green curry paste is actually a recipe in itself. You can buy it or make it. We usually just buy it, to be honest. We love to cook detailed recipes but don't always have the time. If you want it to be as close to authentic and as flavorful as possible, make your own paste. Below is our recipe for making the paste. Skip to the next paragraph if you want to just buy the paste and save time.
Homemade green curry paste recipe
If you love Thai green curry then you should really try making it from scratch. When you make it from scratch you get the full aromatic and flavor profile it was invented for. Store-bought pastes are delicious, don't get me wrong, but it's not the same.
Check out this recipe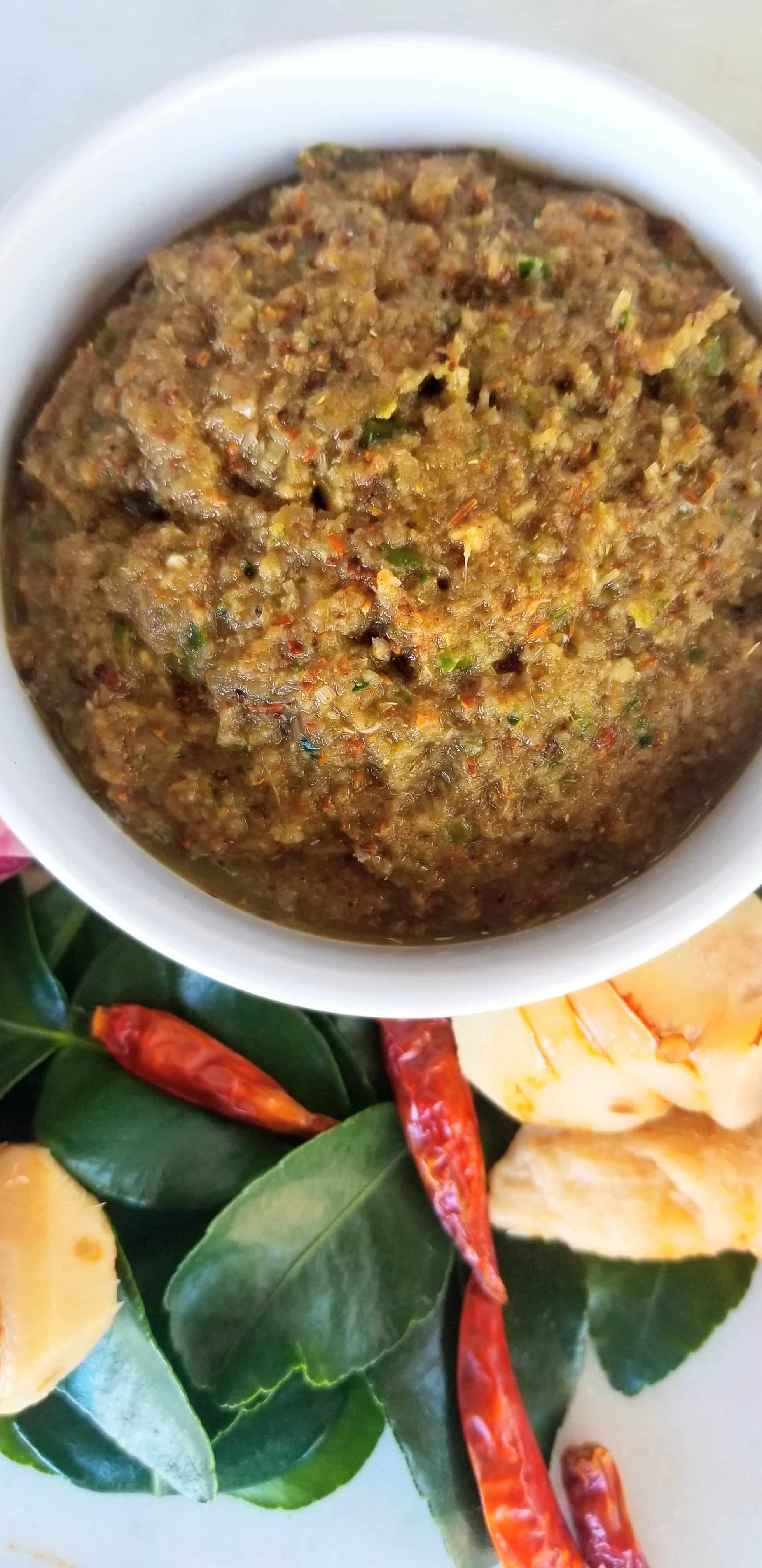 If you need ease, we like the Maesri brand, storebought paste. If you don't want to go hunting for it in the Asian section of your store or an Asian Store, here is an affiliate link to what we like to buy on Amazon, a portion goes to us as well, when you use this link for Maesri Thai Green Curry Paste.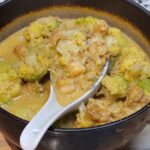 Thai Green Curry With Fishballs
Fishballs are one of the easiest and most underrated proteins to use. My wife does it all the time, this recipe shows you how.
Check out this recipe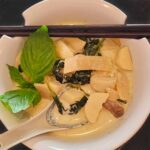 Chicken Green Curry with Indian Eggplant
Indian eggplant is such a gorgeous ingredient, you will want to use it in something. A Thai Green curry is a great way.
Check out this recipe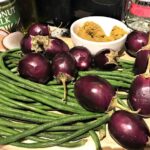 Thai Green Curry Fish Tacos
Thai green curry makes such a great sauce, with similar tropical spices to that native to Mexico, it just begs to be a fusion ingredient.
Check out this recipe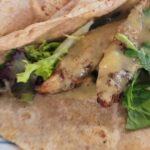 Healthy Thai Green Curry Shepherd's Pie
This Healthy Thai Green Curry Shepherd's Pie recipe is something I came up with to add some green to my St. Patrick's day, yet satisfy my Thai wife. Best of both worlds, literally.
Check out this recipe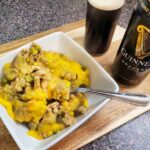 Turkey meatballs with Thai green curry sauce
Turkey meatballs are one of my favorite, higher protein comfort foods and with Thai green curry sauce, they are even more savory and elegant.
Check out this recipe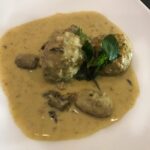 Thai Green Curry Spaghetti
This Thai Green Curry Spaghetti fusion recipe is something my Thai wife came up with. If it's basically Thai ingredients from a Thai lady, is it Thai or fusion? I'll call it fusion to be diplomatic but it's definitely delicious.
Check out this recipe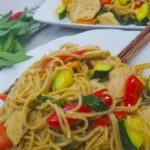 Healthy Thai Green Curry Fried Rice
This healthy Thai green curry fried rice recipe takes some of the intimidation out of cooking fried rice and the flavor is amazing.
Check out this recipe
Thai Green Curry Beef and Brown Rice Noodles
My Thai wife, Mod, came up with it and did a beautiful job. I wouldn't have thought to do beef alone, then the whole grain, brown rice noodles made it really yummy. One of my favorite, all-time things, she has made.
Check out this recipe
Copycat Pei Wei Super Green Thai Green Curry
Pei Wei carried this item for a while and may carry it again in the future but as I write this, you have to make a copycat version. If you loved it as much as I did you will want to remember you can still have it when you are there and don't see it on the menu. Here is our copycat version.
Check out this recipe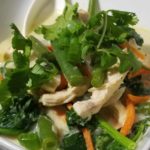 I hope you enjoy some of these recipes, if not all of them. If nothing else, you can use them as ideas and do it your own way. Once you learn the basics of getting a good green curry paste and starting it, the possibilities are only limited by your imagination. Let me know if you have ideas you want to share. I would love to read your thoughts!!