This post may contain affiliate links.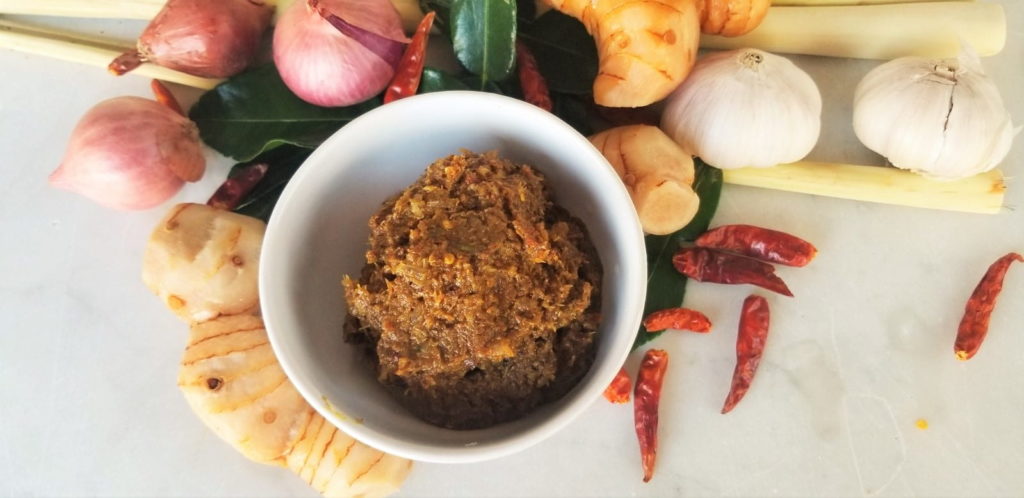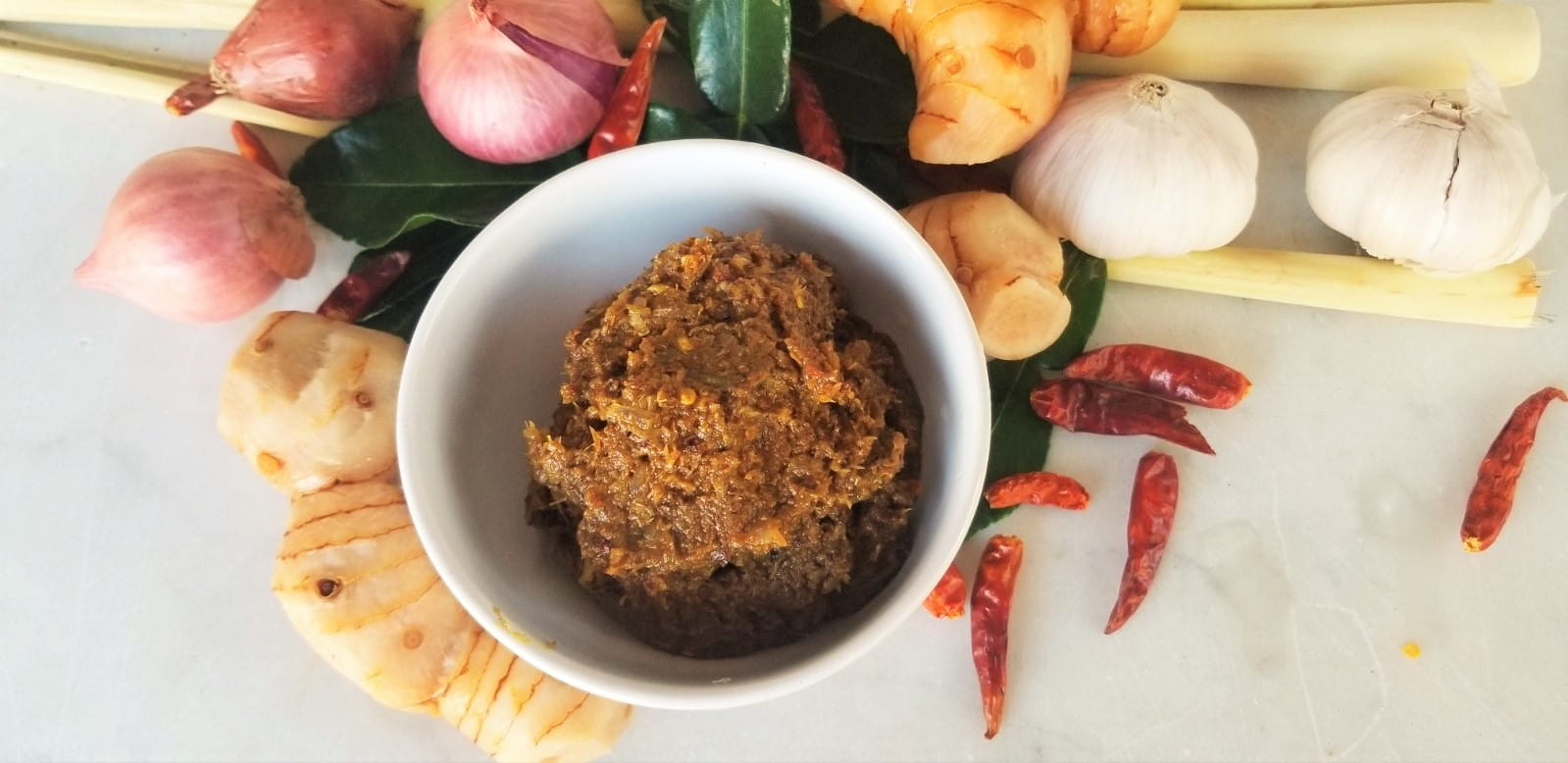 Yellow curry is one of my husband's favorite curry's. It is easy to make yellow curry one you have the paste, and the recipe is very simple. There are only five ingredients to make it which including potatoes, meat (it could be chicken, pork, beef, fish, or tofu), lite coconut milk, olive oil or canola oil, and yellow curry paste.
I often choose the easiest and fastest way when it comes to cooking. When I make curry dishes I mostly use the ready to cook curry paste I buy from grocery stores. Those curry pastes taste good and are convenient for our busy lifestyle. But lately, we been thinking about the amount of sodium in some of the processed food that we consumed. We think it is better if we make homemade curry paste like people have for most of Thai history. I want to be able to control the amount of sodium intake and want to be in charge of the food we eat as much as I can. Sometimes modern ways are worse than the old ways and remade curry pastes are usually too high in sodium.
If you like yellow curry and love to take control of your food, you need to try this yellow curry paste. You may be overwhelmed with these ingredients, but trust me it is not complicated, and every minute that you spend to make the paste is worth it.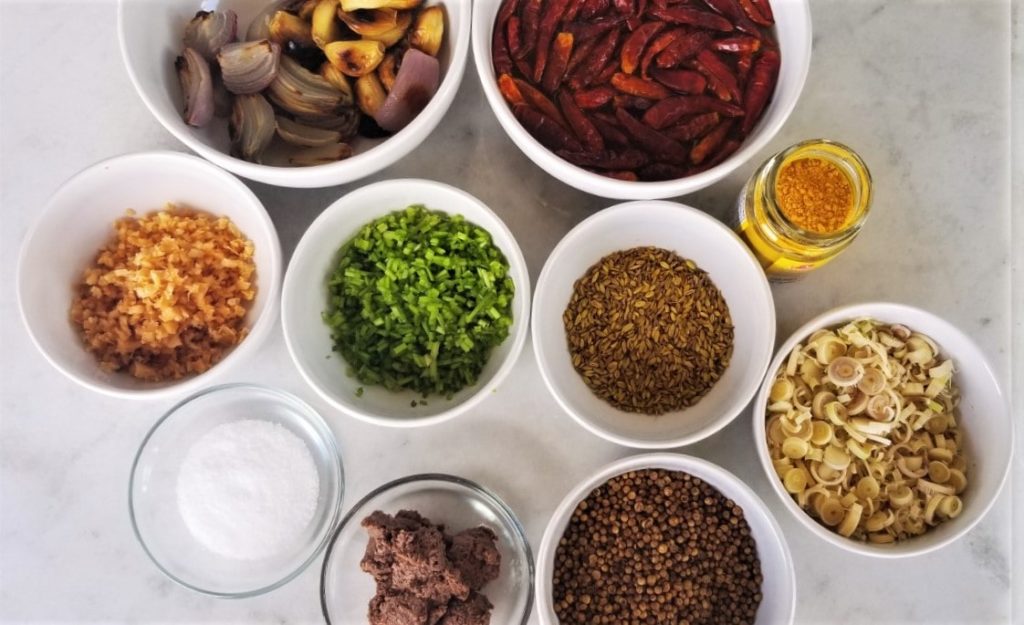 Ingredients:
6 dried Thai chili, soaked in water
2 tsp salt
2 tablespoon coriander seeds, pan roasted on medium heat
2 tsp caraway seeds, pan roasted on medium heat
2 tsp cilantro stem, chopped
2 tablespoon sliced lemongrass
2 tsp finely chopped galanga
4 oz. roasted shallots, oven broil at 400 Fahrenheit degree for 20 minutes
20 roasted garlic cloves, oven broil at 400 Fahrenheit degree for 20 minutes
2 tsp shrimp paste
1 tsp turmeric powder
Yield about 10-12 tbsp
Instructions
Soak dried Thai chili in water for 15 minutes.
Use a pestle to crush the Thai chili coriander seeds, caraway seeds, and salt together in a mortar.
Add cilantro stems, lemongrass, and chopped galanga and pound them nicely.
Put roasted shallot and garlic cloves, shrimp paste, and turmeric powder into the mortar and smash them until the paste becomes smooth or you can use a blender to make it smoother.
If you like this, you may like