This post may contain affiliate links.
Are you tired of the same old boring meals? Do you want to try something new and exciting that's also healthy and delicious? Look no further than this Stir-Fried Buckwheat Noodles with Chicken Recipe Blog Post! This recipe is a great way to add some variety to your meal plan while still keeping things simple and easy.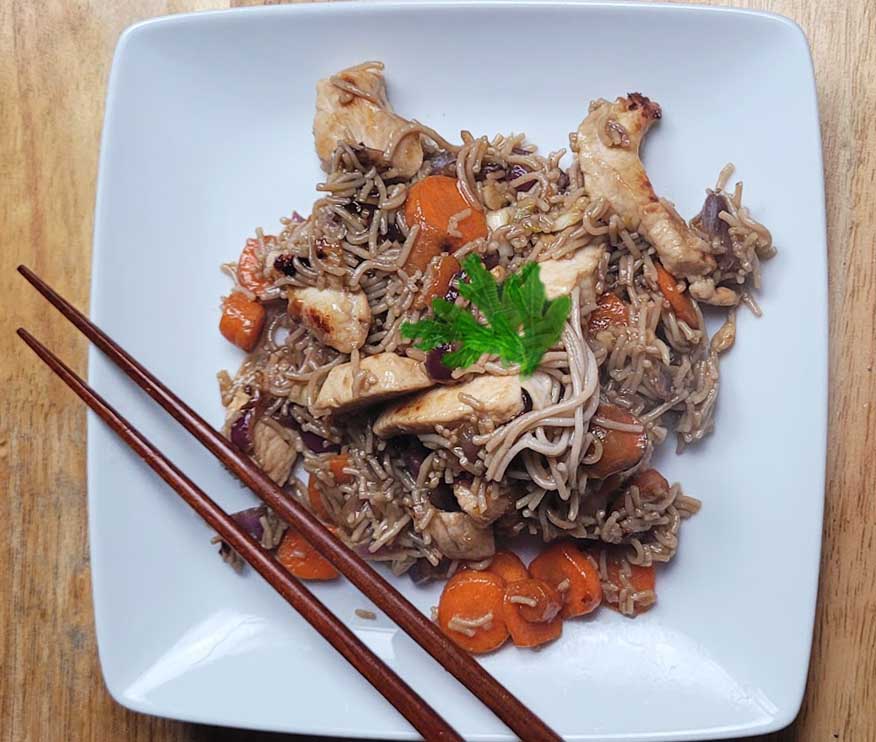 Buckwheat noodles are a nutritious alternative to traditional wheat-based noodles, and they pair perfectly with chicken and a variety of veggies. So why not give this recipe a try and see for yourself how delicious healthy eating can be?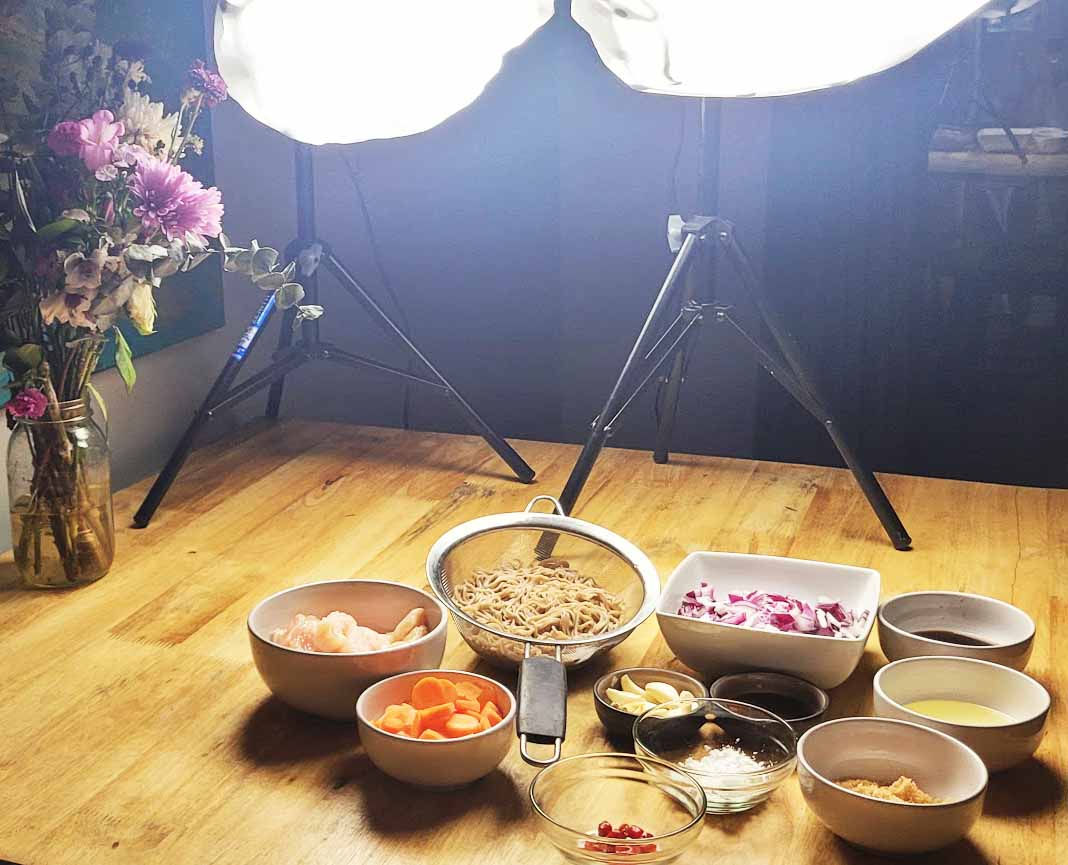 Background content: This is something I came up with as a quick and easy alternative to instant noodles. The process is slightly more involved but you get the satisfaction of fresher, healthier, more flavorful, and aromatic ingredients.
This was inspired by my other recipe on this site, and pairs well with this amazing sidedish recipe.
Jump to:
Ingredients
You can use what ingredients you have, as long as you have some protein, veggies, noodles, and sauces. Use your judgment on substitutions.

Whole Grain Buckwheat Noodles
Carrots
Chicken Breast
Thai Peppers
Fresh Garlic
Onion
Sesame Oil
Low-calorie brown sugar
Canola Oil
Low Sodium Soy Sauce
Corn Starch
See recipe card for quantities.
Instructions
Use this section for process shots, alternating between the step and image showing the step. Users don't like seeing process shots cluttering up the recipe card, so include your process shots here.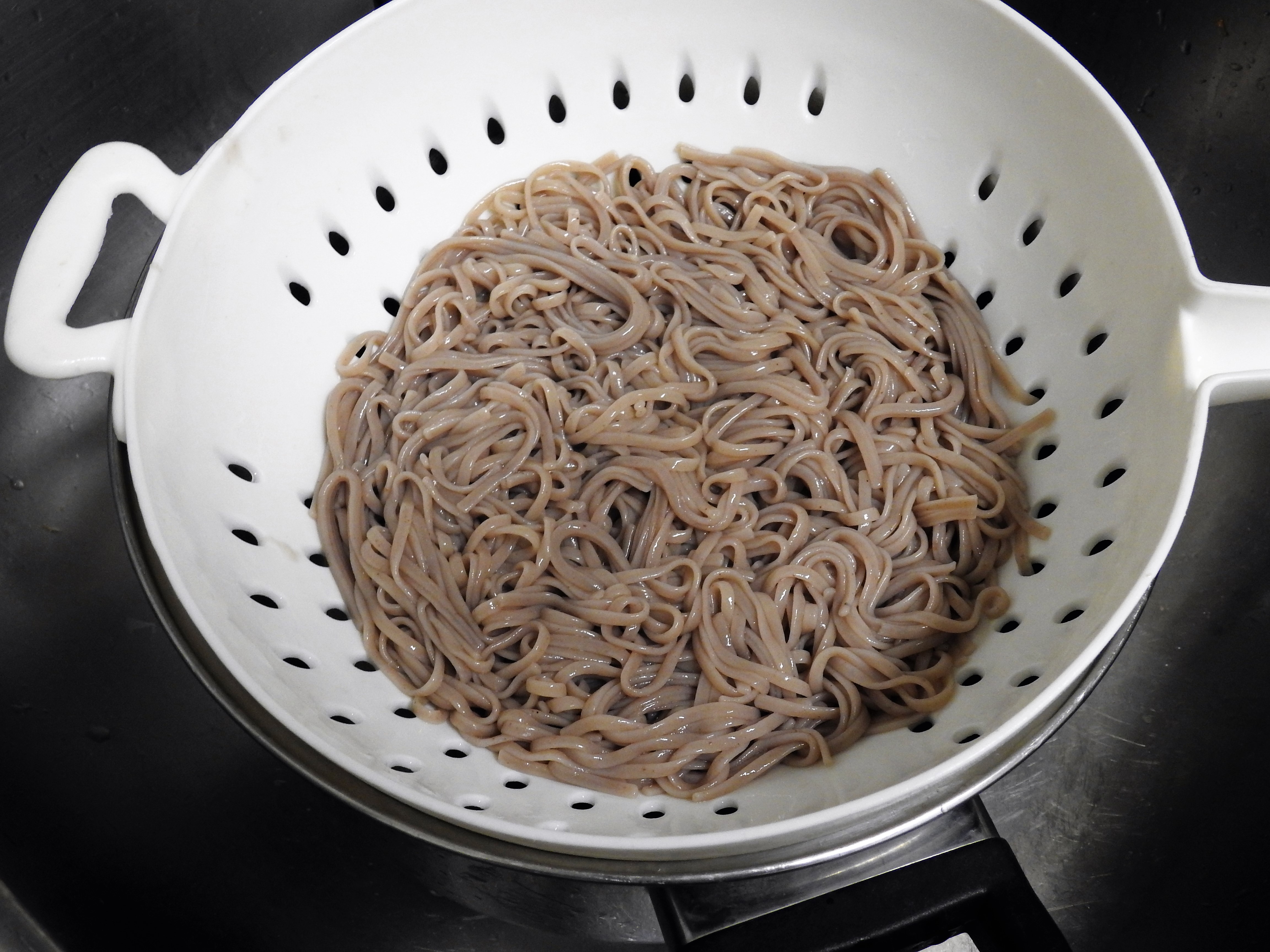 Cook the buckwheat noodles according to the package directions. Drain and set aside.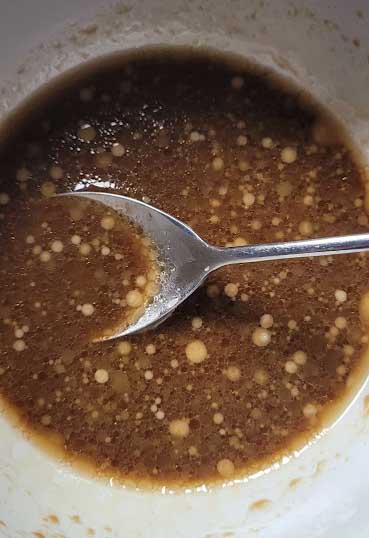 In a small bowl, whisk together the soy sauce, low-calorie brown sugar, sesame oil, and cornstarch. Set aside.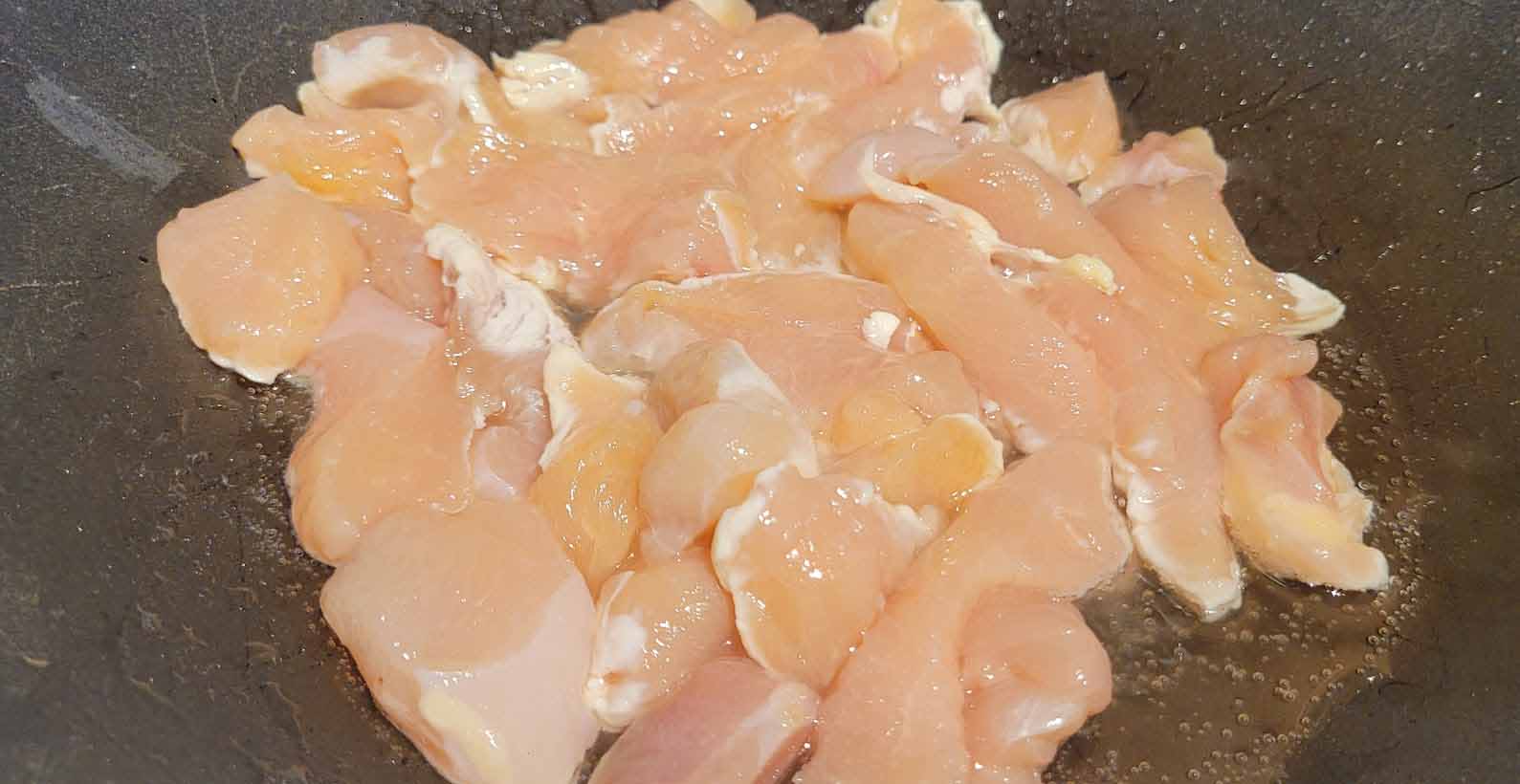 Heat the vegetable oil in a large skillet over high heat. Add the chicken and stir-fry for 2-3 minutes or until browned.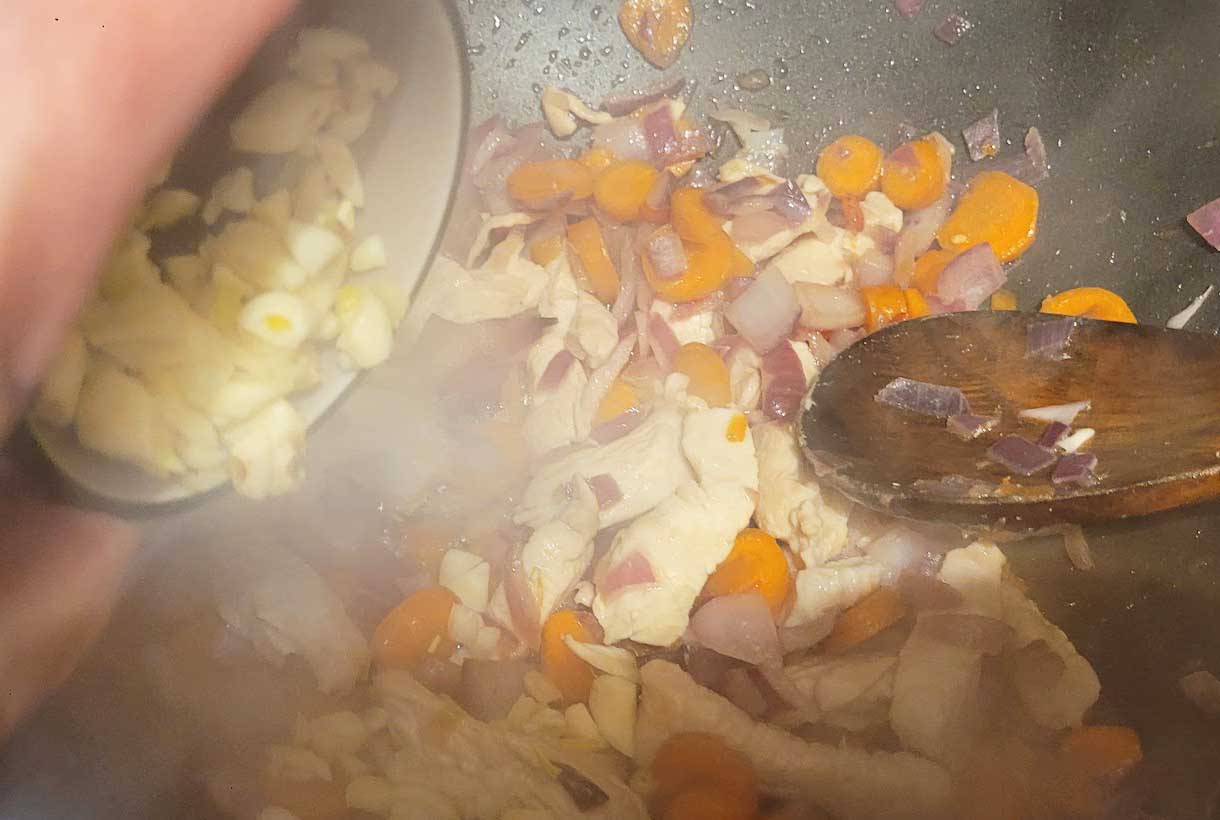 Add the garlic and scallions to the skillet and stir-fry for another minute.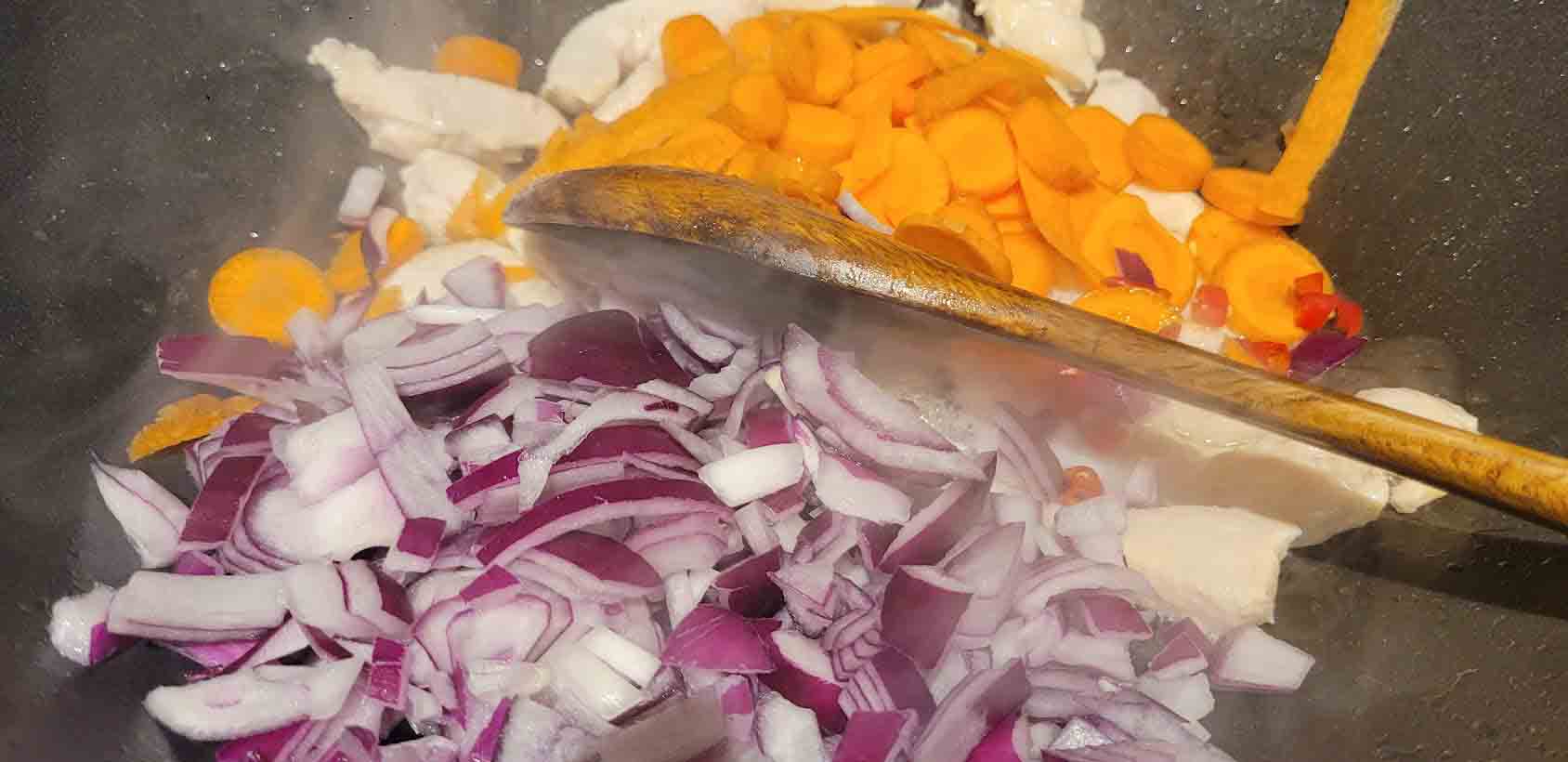 Add the carrots, and Thai peppers to the skillet and stir-fry for another 3-4 minutes or until the veggies are tender.
Add the cooked buckwheat noodles and sauce to the skillet and toss everything together until the noodles are coated in the sauce and heated through.
Hint: Make sure your noodles say whole grain, in the ingredients, not just the, "made with whole grain label, don't be tricked.
Substitutions
I came up with this recipe using my own substitution ideas. Let us know what works for you. Here are a few other ideas.
Bell Peppers - Bell peppers have no spice, if you don't like spice use them.
Mushrooms - Adding mushrooms gives a savory flavor.
Vegetarian - chicken can be replaced with a vegan option like hard tofu.
Variations
Spicy - add more Thai peppers and taste to increase the spice factor.
Deluxe - add more veggies crispy onions or fried shallots.
Kid friendly - add crushed potato chips (ketchup chips!)
Equipment
You can use a skillet or a wok, or whatever you have as long as it gets hot.
Storage
Store in the fridge for a couple days. When in doubt, throw it out.
Top tip
You can use store-bought minced garlic but fresh garlic can make or break the home-cooked feel of this recipe.
FAQ
Q: Can I use another type of noodle instead of buckwheat noodles?
A: Yes, you can use any type of noodle you like in this recipe. However, buckwheat noodles are a great option for those who are looking for a gluten-free and nutritious alternative.
Q: How many servings does this recipe make?
A: This recipe makes 4 servings.
Q: Can I make this recipe vegetarian?
A: Yes, you can omit the chicken and use tofu or another plant-based protein instead.
Here's the Recipe!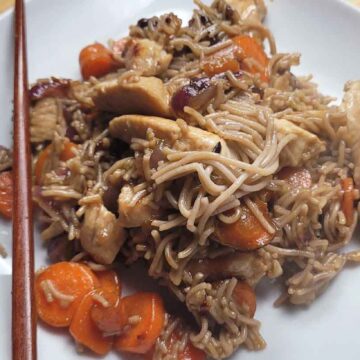 Healthy and Easy Stir-Fried Buckwheat Noodles with Chicken
Stir-Fried Buckwheat Noodles with Chicken Recipe Blog Post is a great way to add some variety to your meal plan while still keeping things healthy and delicious. With simple ingredients and easy-to-follow directions, this recipe is perfect for busy schedules.
Ingredients
1

Pound

Chicken Breast

2

Thai Peppers

2

tablespoon

Canola Oil

1

Red Onion

1

Cup

Carrots

Sliced

5

Cloves

Garlic

Fresh and minced
Sauce
1

tablespoon

Sesame oil

1

tablespoon

Corn starch

2

tablespoon

Low-sodium soy sauce

1

tablespoon

Brown sugar

8

oz

Buckwheate Noodles
Instructions
Cook the noodles per instructions and strain, set aside.

Heat the canola oil on medium-high in your skillet or wok and cook the chicken breast for 2-3 minutes until browned.

While the chicken is cooking combine the sauce ingredients, brown sugar, soy sauce, corn starch and sesame oil and mix as well as you can.

Add the carrots, onion, and Thai peppers to the chicken, mix in, and cook 3-4 minutes, or until tender.

Add the garlic, mix in well, and cook another minute, until fragrant.

Add in the noodles and sauce and mix together until completely mixed in and serve hot.
Nutrition
Calories:
346
kcal
Carbohydrates:
27
g
Protein:
29
g
Fat:
14
g
Saturated Fat:
2
g
Polyunsaturated Fat:
4
g
Monounsaturated Fat:
7
g
Trans Fat:
0.04
g
Cholesterol:
73
mg
Sodium:
446
mg
Potassium:
639
mg
Fiber:
4
g
Sugar:
6
g
Vitamin A:
5400
IU
Vitamin C:
10
mg
Calcium:
43
mg
Iron:
1
mg
We sometimes take for granted that we have years (or decades) of cooking experience, that the average visitor may not. Please review, and when in doubt, throw it out when it comes to ingredients that may not be fresh. For medical concerns, when it doubt, check it out with your doctor.
Cook to a minimum temperature of 165 °F (74 °C)
Do not use the same utensils on cooked food, that previously touched raw meat
Wash hands after touching raw meat
Don't leave food sitting out at room temperature for extended periods
Never leave cooking food unattended
Use oils with high smoking point to avoid harmful compounds
Always have good ventilation when using a gas stove
See more guidelines at USDA.gov.
If you love stir-fried noodles, try these.