This post may contain affiliate links.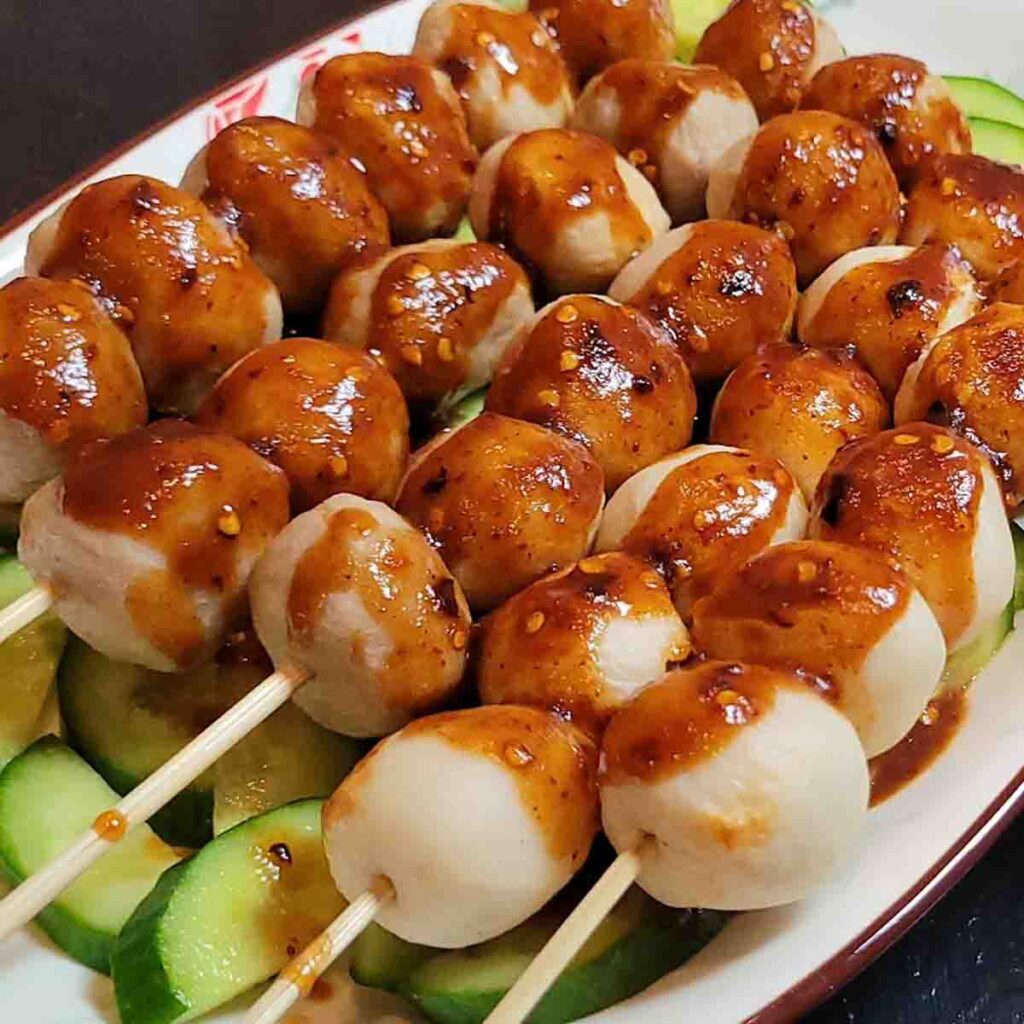 Easy air fryer fish balls are a quick easy snack that's full of flavor, especially when you pair it with a delicious dipping sauce. With just a few ingredients and magical work from the air fryer, you can whip up delicious fish balls quickly. Whether you're serving them as a party appetizer or just looking for a tasty snack to enjoy at home, these air fryer fish balls will surely be a hit.
Why are fish balls a good snack?
Fish balls are a very popular choice of protein in Asian cuisine. In the western world, you may more familiar to have fish balls in different kinds of vegetable soup and/or noodle soup. However, fish balls have been served as a snack in the eastern world too, either fired or grilled.
Fish balls are a great snack option for a number of reasons. First of all, they are incredibly tasty. With a crispy exterior and a soft and savory interior, these fish balls will satisfy your cravings. Fish balls are high in protein and less in calories compared to other kinds of snacks.
When you make these fish balls in an air fryer, you also cut down on the amount of oil used compared to traditional frying methods. This means you can enjoy your snack without feeling too guilty about indulging.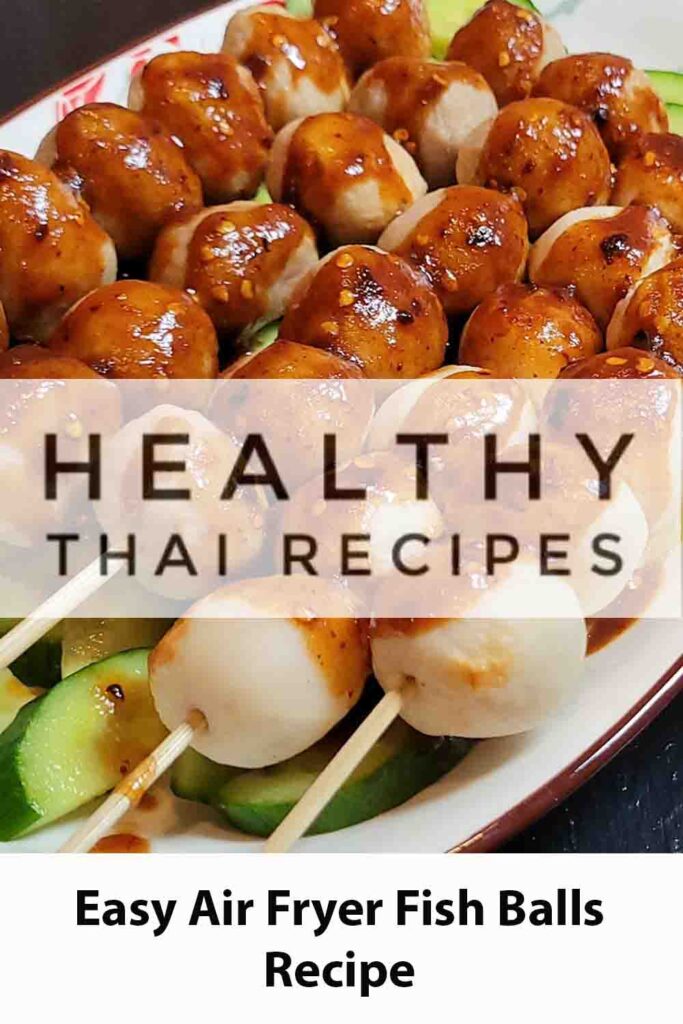 Making fish balls tastier, pair them with delicious dipping sauce
For this recipe, I pair the air fryer fish balls with homemade spicy tamarind sauce which is quick and easy to make too. With only five ingredients including; tamarind concentrate, Stevia, Thai chili powder, fish sauce, and seasoning soy sauce.
To make the dipping sauce, add all ingredients in a small saucepan. Turn the stove on medium and simmer all ingredients together. Let the sauce boil for a few minutes, and keep stirring the sauce while it is cooking. You can either serve the sauce on the side or pour the sauce over the fish balls.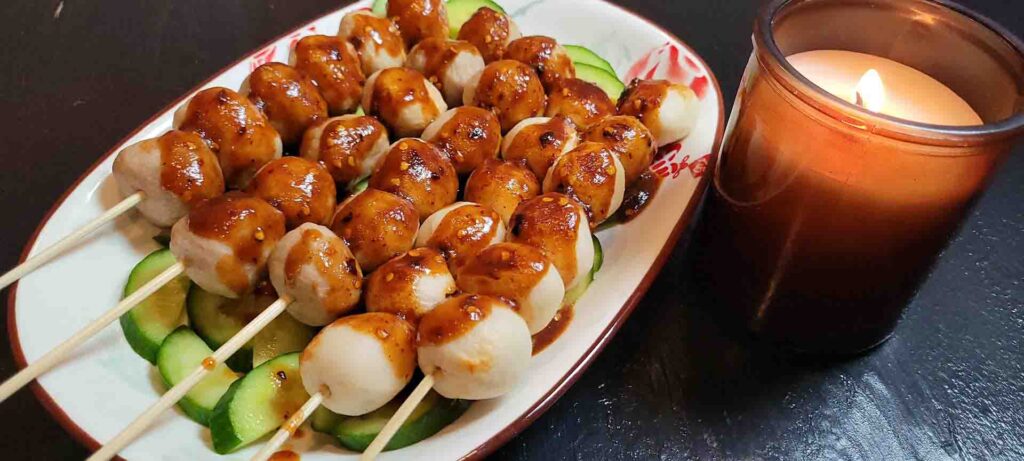 Printed recipe
Fish balls air fryer, Tamarind dipping sauce
Easy and tasty dipping tamarind sauce
Ingredients
¼

cup

tamarind concentrate

½

tablespoon

Stevia

1

teaspoon

Thai chili powder

2

tablespoon

fish sauce

1

tablespoon

seasoning soy sauce (Golden moutain, green cap)
Instructions
Add all ingredients to a small saucepan. Turn a stove on medium-high. Cooking and stir the sauce until it is boiling. Let the sauce boil for a few minutes then off the stove. Let the sauce cool off then it is ready to be served.