This post may contain affiliate links.
This Thai-inspired Charcuterie is an easy way to bring the wonderfully exotic feeling fruits and spices of Thailand out for your friends and family. You can make it your own and customize it for the holidays with themes. It is fun to introduce your family to delicious fruits, sausages, and vegetables, they may have never had before.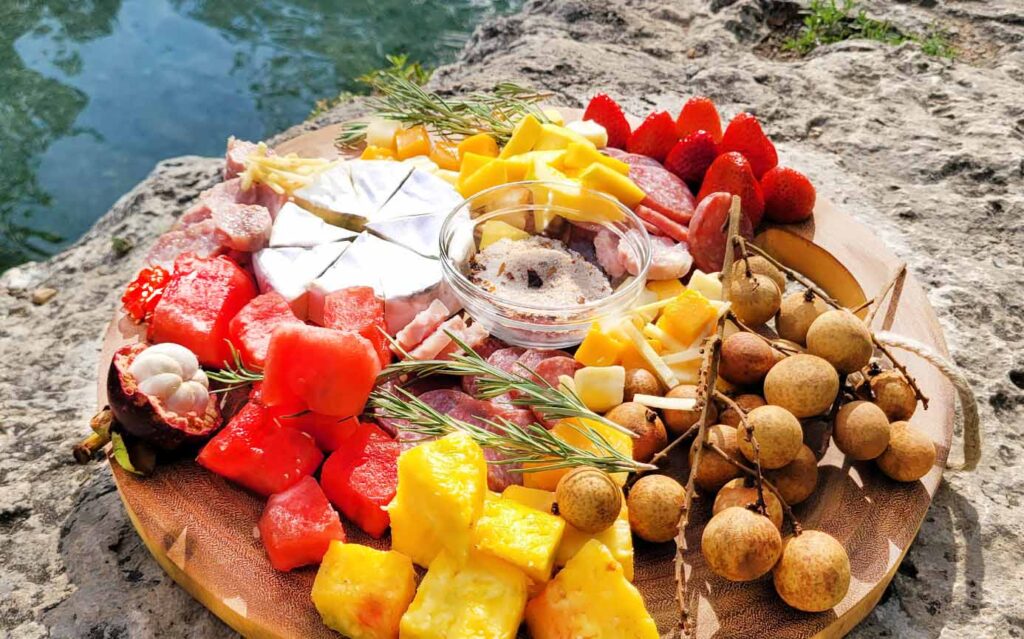 Charcuterie
Charcuterie is a French term for a type of meat preparation, mostly pork. It has been trending in recent years and it has been the butt of jokes for being like adult Lunchables. I saw it as an opportunity to combine some of the wonderful Thai pork sausages my wife loves to bring home with the fresh fruits of Thailand. Both of which Thai has a very rich and diverse supply of.
"Charcuterie (/ʃɑːrˈkuːtəri/ (listen) shar-KOO-tər-ee, alsoUS: /ʃɑːrˌkuːtəˈriː/ (listen) -⁠EE; French: [ʃaʁkyt(ə)ʁi] (listen); from chair, 'flesh', and cuit, 'cooked') is a French term for a branch of cooking devoted to prepared meat products, such as bacon, ham, sausage, terrines, galantines, ballotines, pâtés, and confit, primarily from pork.[1]" From Wikipedia
Making It Themed and Festive for Holidays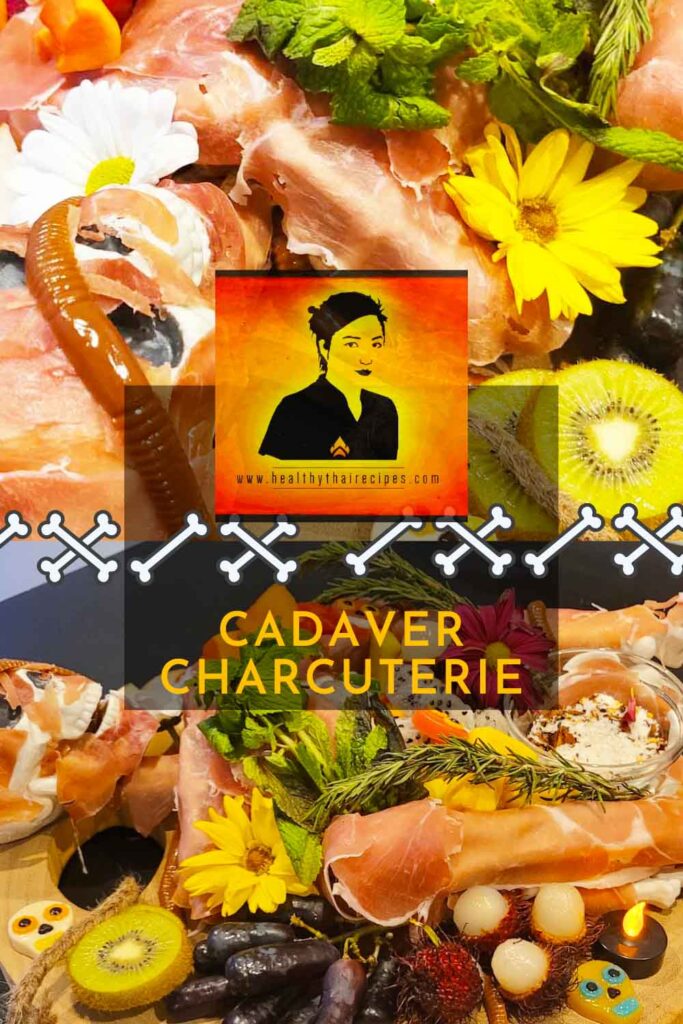 You can bring a healthier option for gatherings and make it fun and beautiful at the same time. The limits of your imagination are your only limitations. Today, we are having a gross but delicious Halloween dish contest at work. I killed a couple of birds with one stone by making a healthy option for me to eat, preparing enough fruits for my wife and me to eat for a solid week in the process, and making a work of art I will enjoy showing off for years to come.
I used prosciutto to make the muscles, brie for the lungs, hard salami cut in the shape of the liver and then surrounded it with fruits, mint, rosemary, and flowers with gummy worms to make it creepy but fun.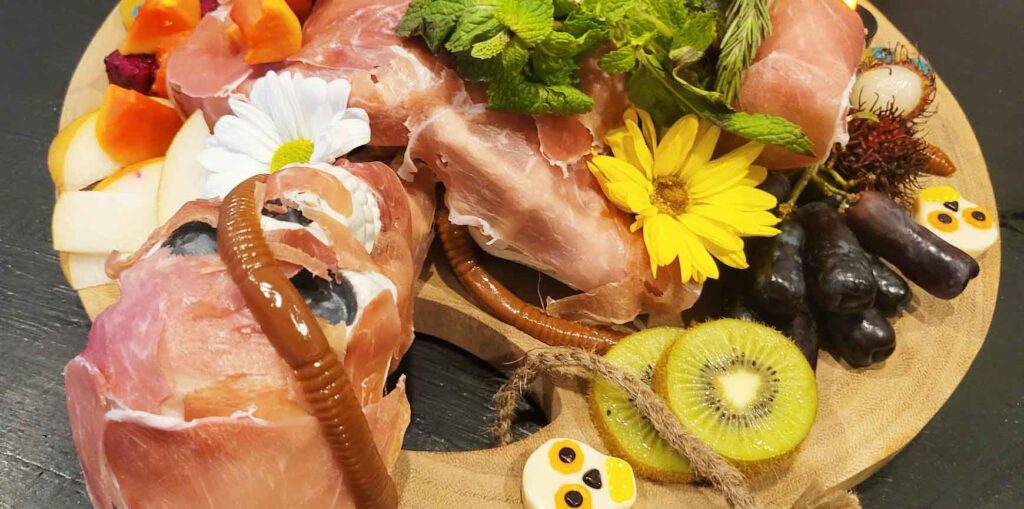 Thai Ingredients For Charcuterie
There are so many delicious and healthy fruits to choose from, you can make it your own. Here's a list of some of the fruits you can use.
Tropical Fruits Found In Thailand
Some Cured Pork Meats
For Dipping
For dipping the fruits, I added a little bowl of Prik Glua, A combination of salt and dried Thai peppers. Here is our recipe for that, below.