This post may contain affiliate links.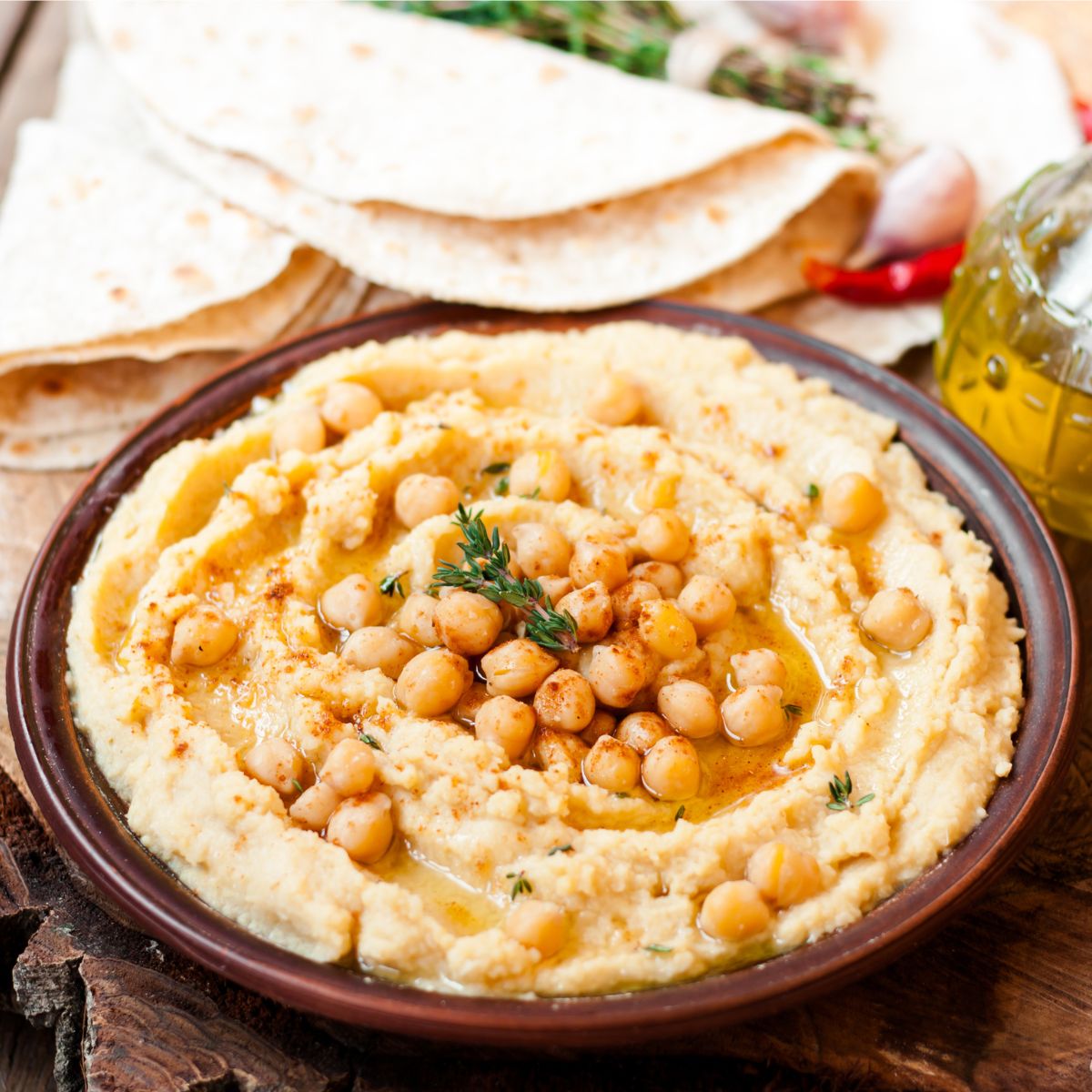 People all over the world love to eat chickpeas. You can bring this popular legume into the appetizers at your Thai restaurant. Keep reading to discover three delicious chickpea appetizers you can serve.
Pani Puri with Nam Jim Jaew
While pani puri is traditionally an Indian street food or appetizer, you can give it a Thai twist with some nam jim jaew dipping sauce. You'll need the following ingredients:
7-ounce packet of pani puri
1 pound Yukon gold potatoes
1 teaspoon ground turmeric
Oil for frying (we suggest vegetable)
½ cup dried chickpeas (we suggest black ones)
2 shallots
1 green onion
2 tablespoons fish sauce
3 tablespoons lime juice
2 tablespoon granulated sugar
1 tablespoon Thai chili flakes
1.5 tablespoon toasted rice powder
Soak the dried chickpeas overnight so they can soften. When you're ready to start cooking, drain the chickpeas and place them in a saucepan. Fill the pan with water until there are 2 inches of water covering the chickpeas. Bring to a boil, then simmer for about an hour.
Cut the potatoes into 1-inch pieces, coat them in turmeric, and place them in water with 2 inches of water on top. Boil then simmer until tender.
Pour 3 inches of frying oil into a pan and bring to 350 degrees Fahrenheit. Fry batches of pani puri for about 30 seconds each, then drain on a paper towel.
Pour fish sauce, lime juice, and sugar into a bowl, and stir until the sugar is dissolved. Remove the root of the green onion, finely chop the remainder, and add it to the sauce. Finely chop the shallot and add it to the sauce. Mix in the chili flakes and toasted rice powder, then stir until combined.
Finally, break open one side of the pani puri. Add the cooked chickpeas and potatoes, then serve with nam jim jaew drizzled on top or as a dip on the side.
Colorful Chickpea Salad with Peanut Curry Dressing
Salad makes a great appetizer, and serving it with some peanut curry dressing will enhance the flavors. You'll need the following ingredients:
½ head of red cabbage, shredded
1 red bell pepper, diced
1 cup finely chopped carrot
15 ounces chickpeas, rinsed and drained
1 finely chopped green onion
¼ cup crunchy peanut butter
¼ cup finely chopped cilantro
1 tablespoon grated ginger
1 teaspoon minced garlic
1 tablespoon lime juice
2 tablespoons soy sauce (we recommend low sodium)
1.5 teaspoons yellow curry powder
¼ teaspoon red cayenne pepper
¼ teaspoon ground turmeric
Warm water to thin dressing as needed/desired
Combine the red cabbage, red bell pepper, carrot, chickpeas, and onion in a bowl. In another bowl, mix the peanut butter, cilantro, grated ginger, minced garlic, lime juice, soy sauce, yellow curry powder, red cayenne pepper, and ground turmeric. Add warm water to create your desired thickness. Pour the peanut curry dressing over the vegetables, and serve.
Coconut Curry Hummus
While hummus is traditionally a Middle Eastern appetizer, your restaurant can infuse it with Thai flavor if you add certain ingredients. You'll need the following:
1.5 cups drained, rinsed, and cooked chickpeas
3 teaspoons minced garlic
2 tablespoons tahini
2 tablespoons lime juice
1.5 tablespoons Thai red curry paste
¼ cup coconut milk
1 tablespoon olive oil
Salt and pepper to taste
Cool water to thin as needed/desired
Run the chickpeas through a meat grinder. This is one way vegetarian restaurants make use of meat grinders, and you can do it too! Mix ground chickpeas with garlic, tahini, lime juice, curry paste, coconut milk, oil, salt, and pepper. Add cool water to thin if necessary. Serve with vegetables, chips, or anything else your patrons like to dip.
Your can serve any or all of these three delicious chickpea appetizers. The pani puri and hummus will even introduce your patrons to new flavors from different parts of the world.