This post may contain affiliate links.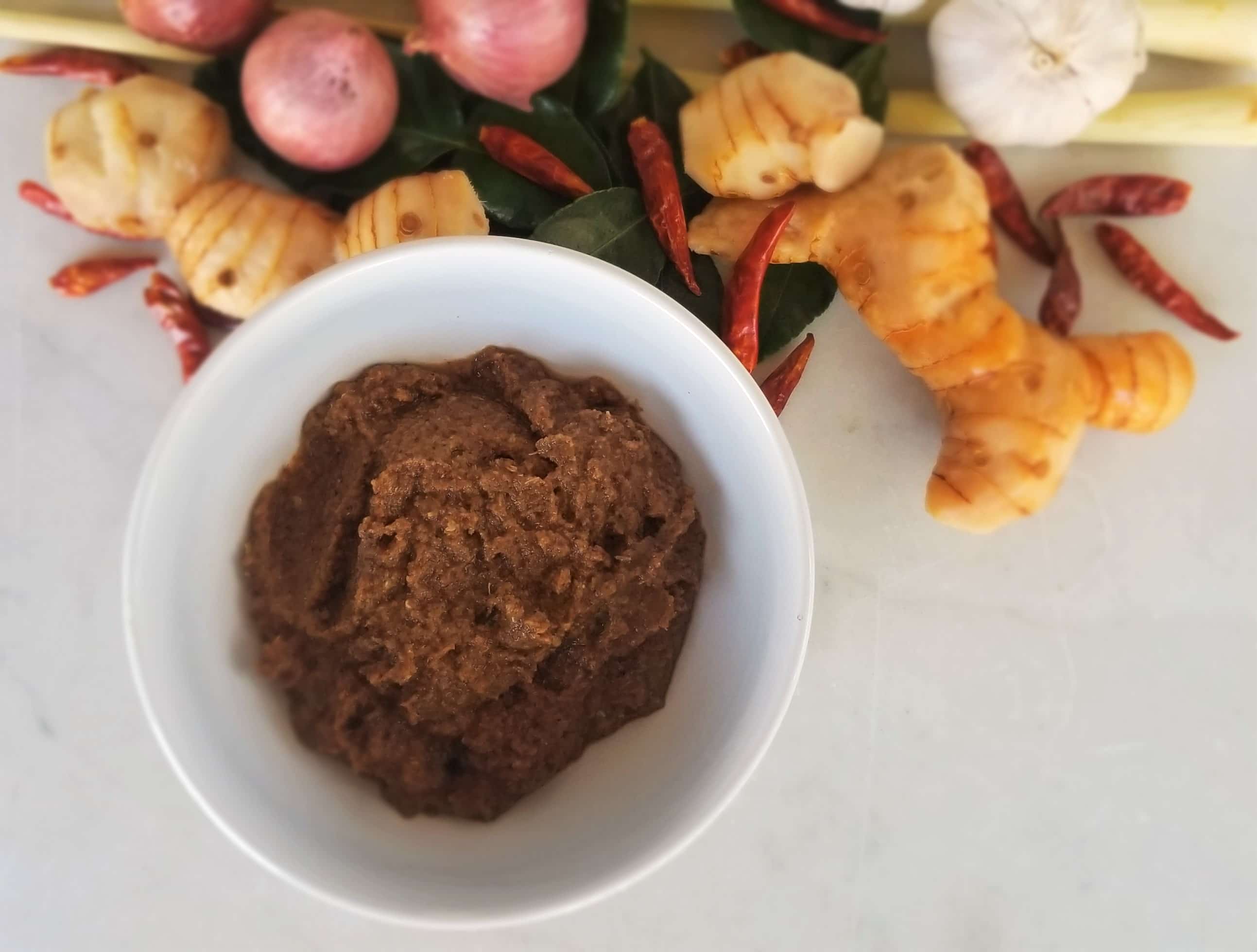 Red curry or Geang-Phed is one of the popular Thai dishes. It is one of a must try food if you can tolerate some heat from its curry paste. The red curry is one of my comfort foods. In the past, I only used the curry paste that I bought from the Asian grocery stores. One day my husband pointed out how high of the sodium on those ready to cook curry pastes. He suggested me that we should make the curry paste ourselves.
I feel a little bit intimidated to make a homemade curry paste. There are lots of uncommon ingredients to make the curry paste, and no one in my family has done this before. But, I agree with my husband to do the homemade curry so we can know what I put in my food, and so I am in charge of the food we put in our bodies.
You can use a mortar and pestle to follow the old-traditional style, or you can use a blender, either way is fine. For me, I use the mortar and pestle to crush everything first, then I use the blender to blend the paste and make it smooth.
Ingredients:
10 dried Thai chili, soaked in water for 15 minutes
2 tsp salt
2 tablespoon coriander seed, pan roasted on medium heat
2 tsp caraway, pan roasted on medium heat
10 black pepper whole
2 tablespoon thin sliced lemongrass
2 tsp finely chopped galanga
2 teaspoon cilantro stem chopped
1 tsp kaffir lime leaves chopped
15 garlic cloves sliced
4 oz. sliced shallots
2 tablespoon shrimp paste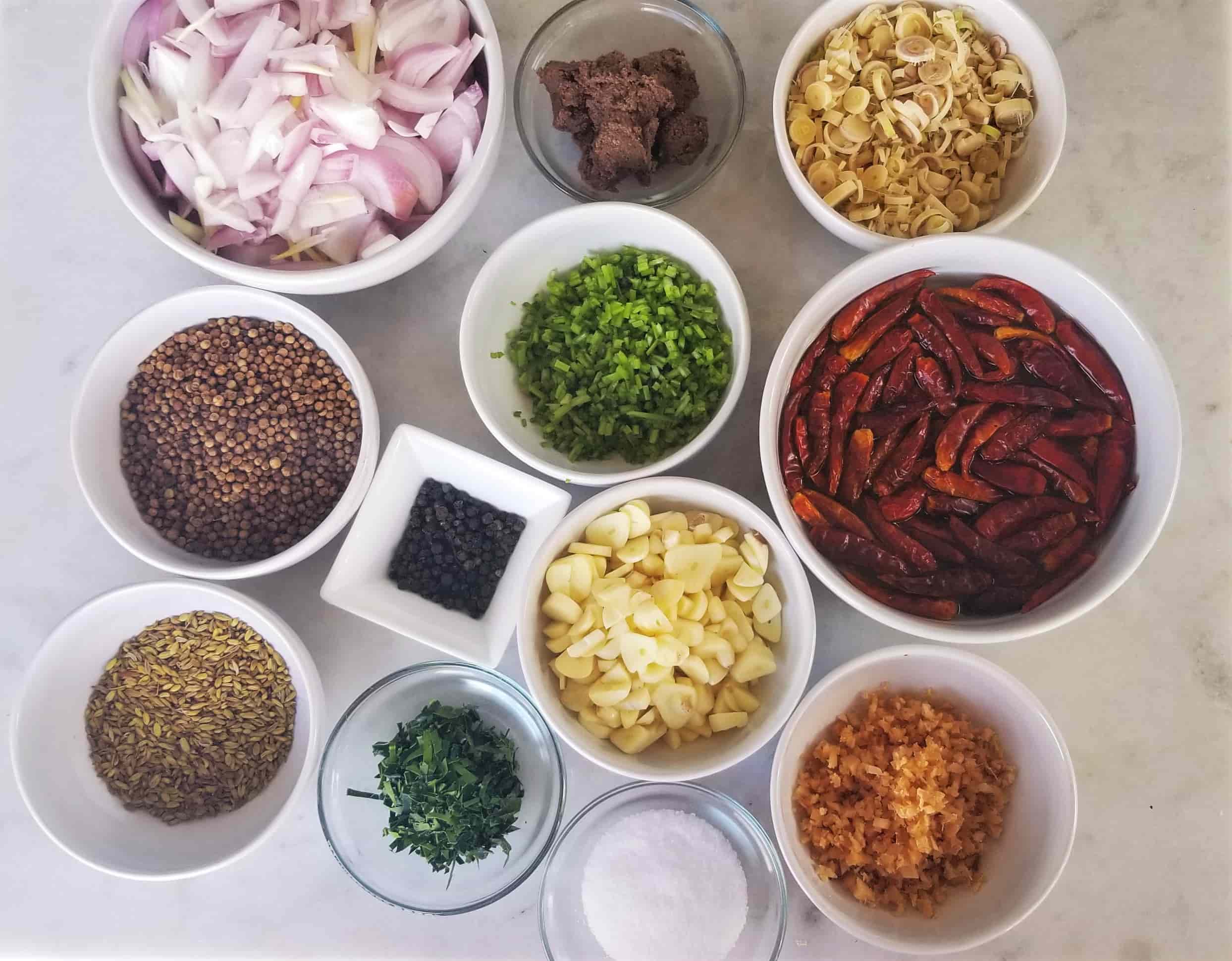 Instructions
Add soaked dried Thai chili and salt in a mortar, crush them together with a pestle.
Add coriander seeds, caraway seeds, and black pepper in the mortar and break the herbs with the pestle.
Put galanga, lemongrass, kaffir lime, cilantro and mash them with the rest of the ingredients.
Lastly, add garlic, shallot, and shrimp paste and smash them into small pieces. Keep doing it until the paste is smooth or you can put the paste in a blender for an easier way.
If you like this, you may like