This post may contain affiliate links.
Rice is an essential, healthy, and cost-friendly food, in Thailand, and this Simple, Easy, Healthy Thai Jasmine Brown Rice Recipe makes it delicious. You can make this with only 4 simple ingredients and your family will love the aroma and the flavor.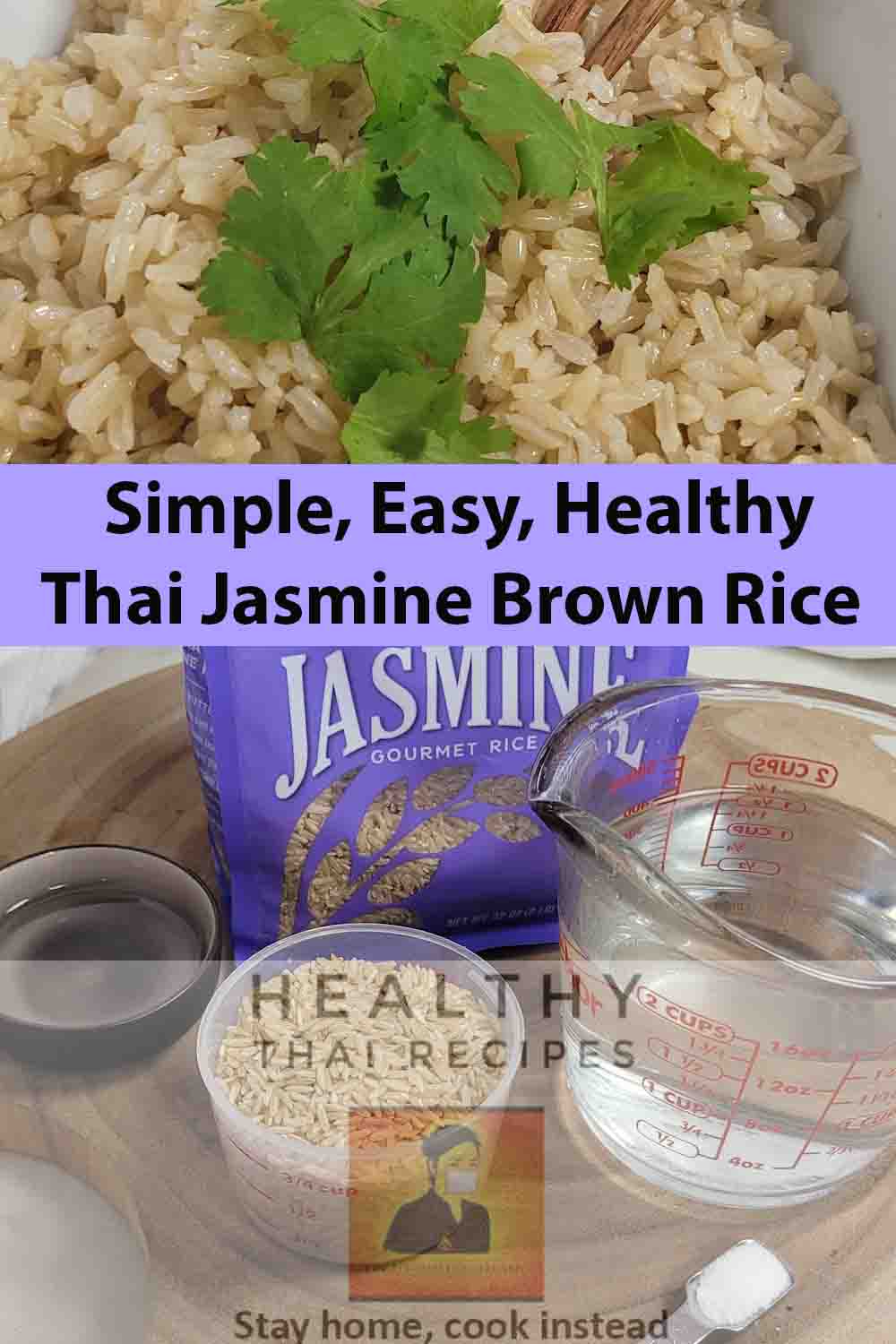 Background content: This is a great recipe year round and my Thai wife always tells me they eat rice to fill themselves up and save money in Thailand.
This was inspired by my healthy rices page. I realized that too many people don't understand how harmful refined rice is after my doctor told me she sees a lot of Asian patients who have diabetes despite being thin. Once I tried Thai jasmine rice and smelled how wonderful it made our home smell I wanted more and was excited that there are whole grain, brown and red versions available. As usual, I recommend using the Thai brands as in the link above for authenticity, but use what you can get. We have been using the American brand below we found at whole foods and it's good too.
My Thai wife has also complained that I am spoiled so many times when I opted not to eat her rice. Honestly, I didn't like it the way she made it. I am spoiled, and this is a superior recipe, she agrees and loves this recipe when I made it for her.
Jump to:
Ingredients
As always, you can adjust and substitute as needed.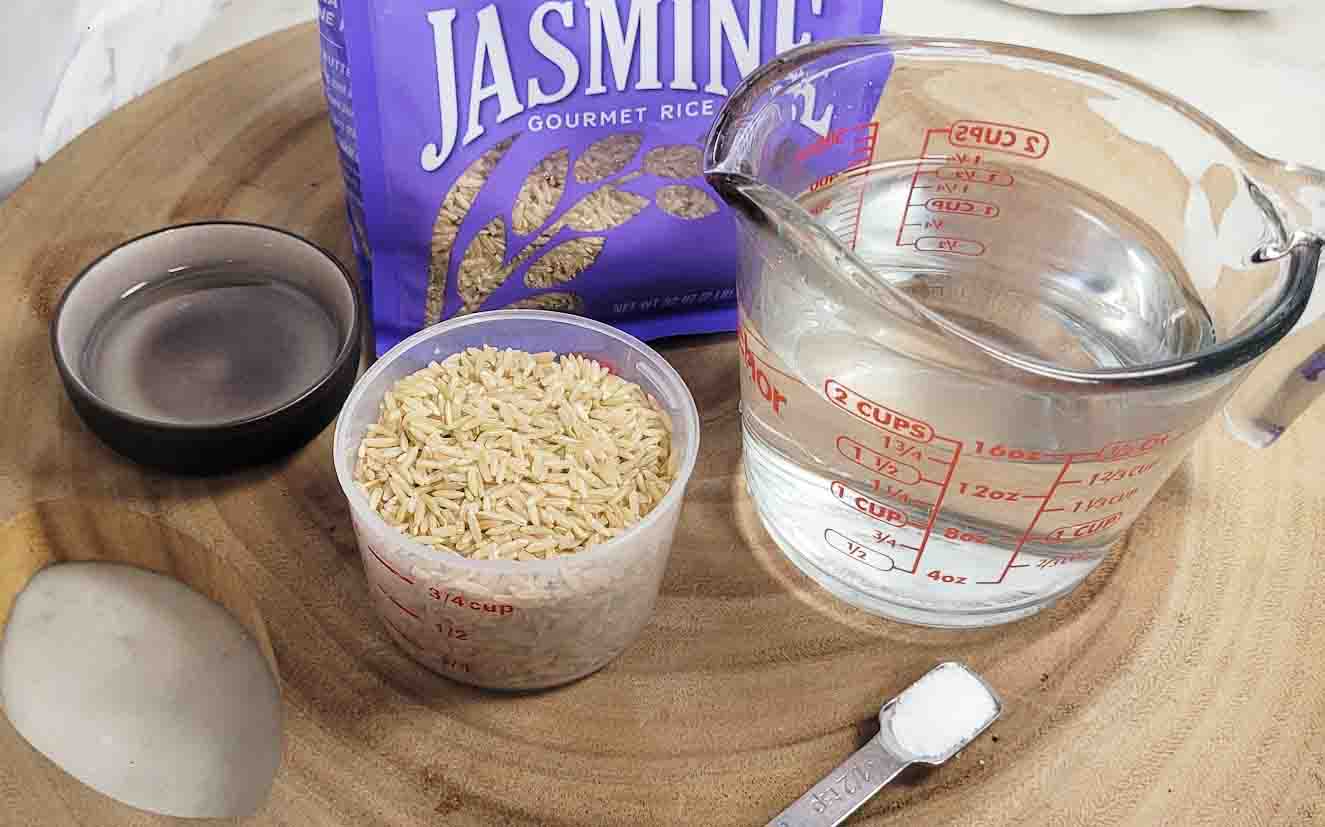 Salt or salt substitute
Canola or Sesame oil
Thai Jasmine Brown Rice
Water
See recipe card for quantities.
Instructions
You will just need a pot, any kind with a lid and a burner of course, and can just use a ratio of 2 to 1, water to rice to make however much you want. This makes 2 servings and takes about an hour. You can just multiply the ratio x 2, 4, or whatever to accommodate your needs.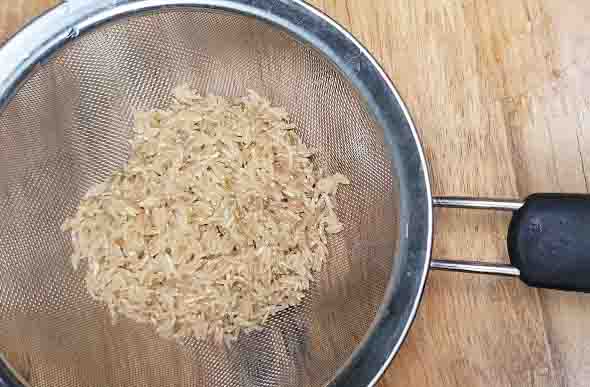 Rinse and strain the rice.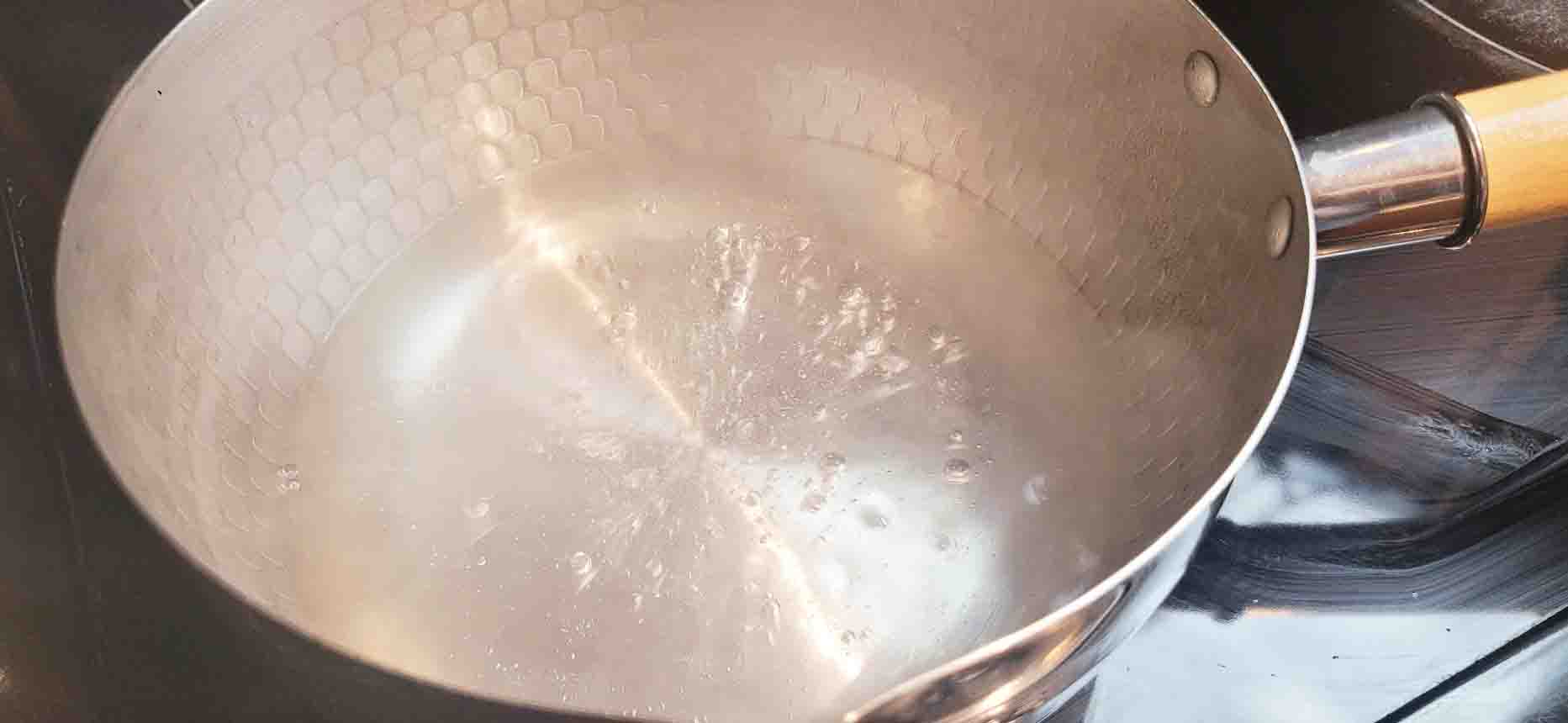 Bowl the water on high heat.
Add in the rice, salt, and oil, and turn the burner to low.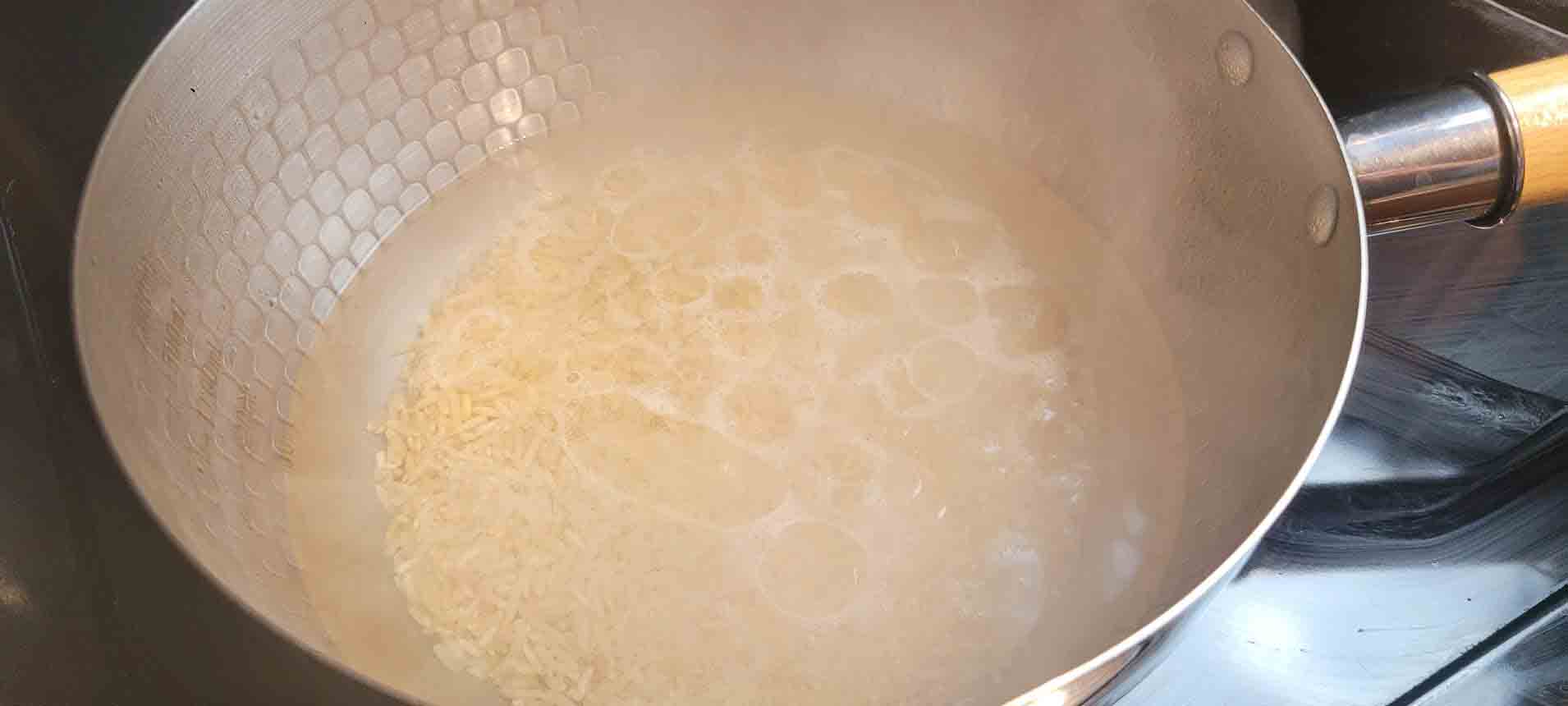 Stir a little bit to mix together.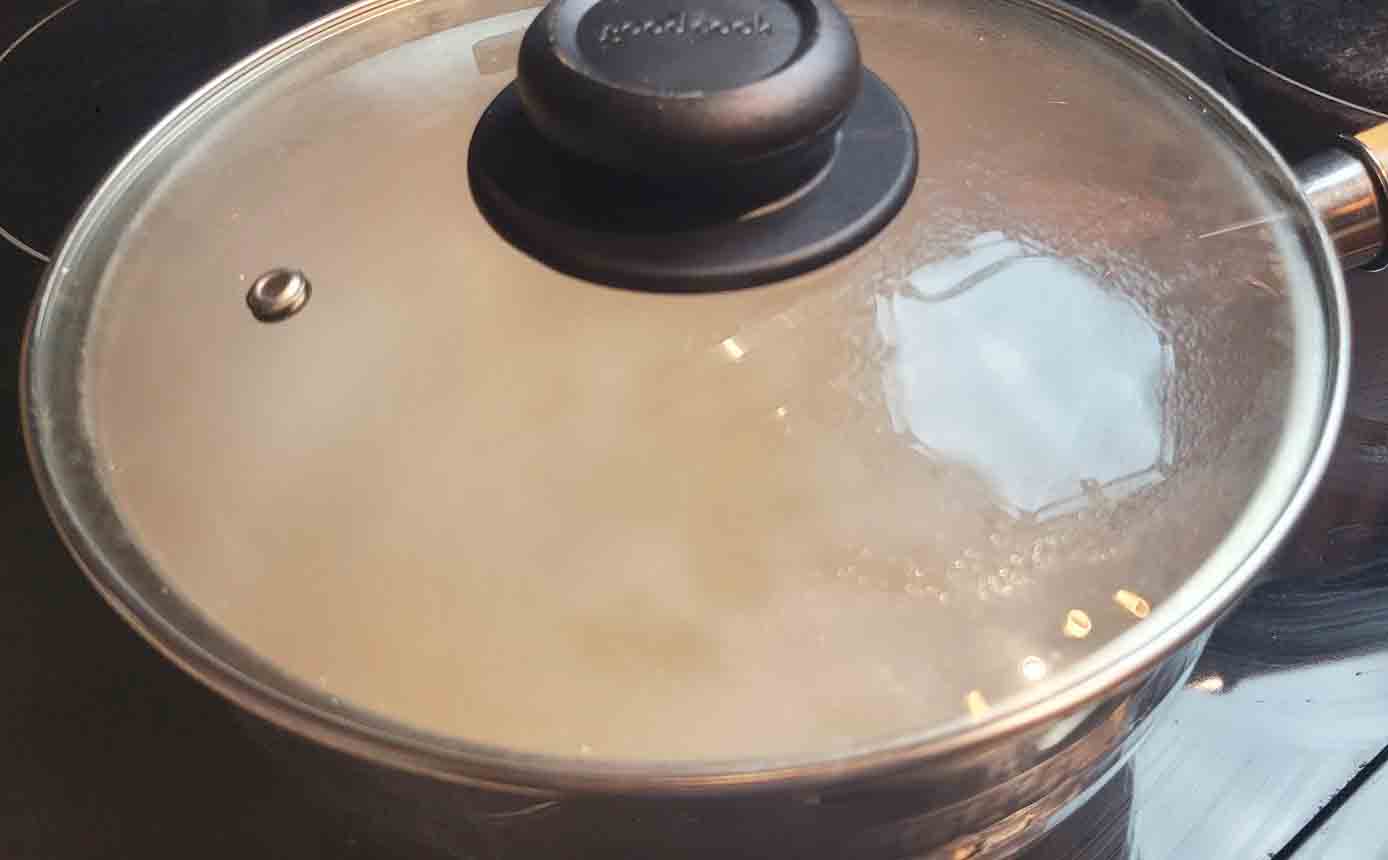 Cover and set a timer for 45 minutes.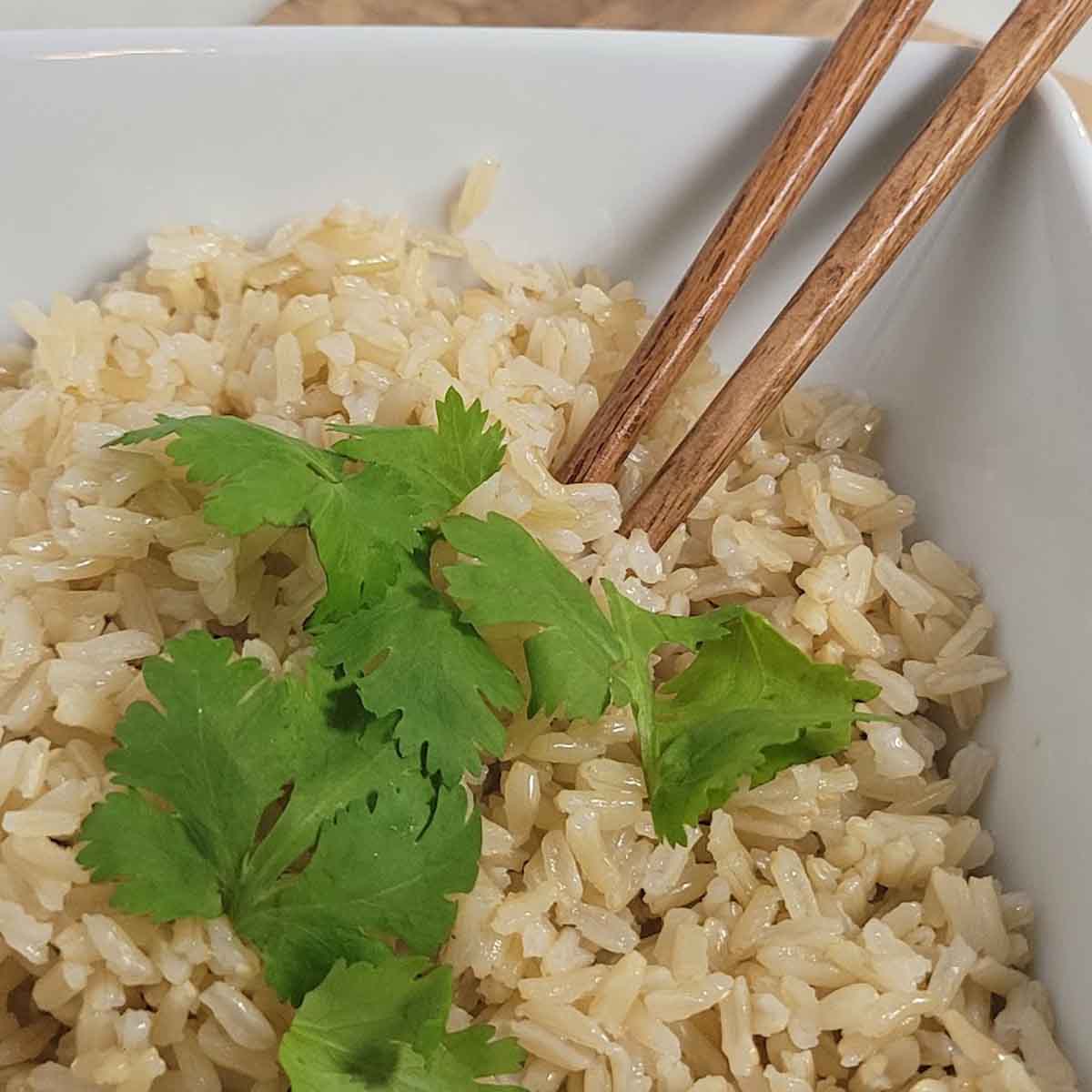 Serve with your favorite toppings.
Hint: If you aren't using a thick-based pot you may want to stir occasionally to prevent the rice on the bottom from burning. I used this Traditional Hammered Stainless Steel And Wood Noodle Pot I found at World Market and no burning at the bottom with no stirring.
Substitutions
I don't know of any way to make this a low-carb recipe, let me know if you have any ideas, but here are some other variations you can use.
Any Brown, or Whole Grain Rice - You won't want to cook white rice this long due to the decreased time it takes without the hard fiber but most brown or whole grain versions should work with this.
Other toppings - You don't have to use any topping, obviously, but if you're an anti-cilantro person, other ideas are crushed basil, Thai basil, or parsley. Here's a version I made with chopped basil instead of cilantro.
No or Low sodium - If you are on a lower sodium diet due to elevated BP or other diseases, just leave out the salt, use a salt substitute or just add a single shake from your shaker.
Variations
Giving the visitor ideas on how they can change this recipe to better suit their dinner guests or their cultural cuisine, is a great way to increase the chances they make the recipe
Spicy - add chili pepper flakes or chili oil while cooking to imbue heat into the dish.
Deluxe - add multiple toppings like cilantro, basil, and lower sodium soy or a seasoning sauce.
Kid-friendly - add a healthy butter substitute and no-calorie brown sugar substitute. My Aunt used to make rice with sugar and butter for me and it's a treasured memory of a moment when she stopped and invested her time and energy into making me happy.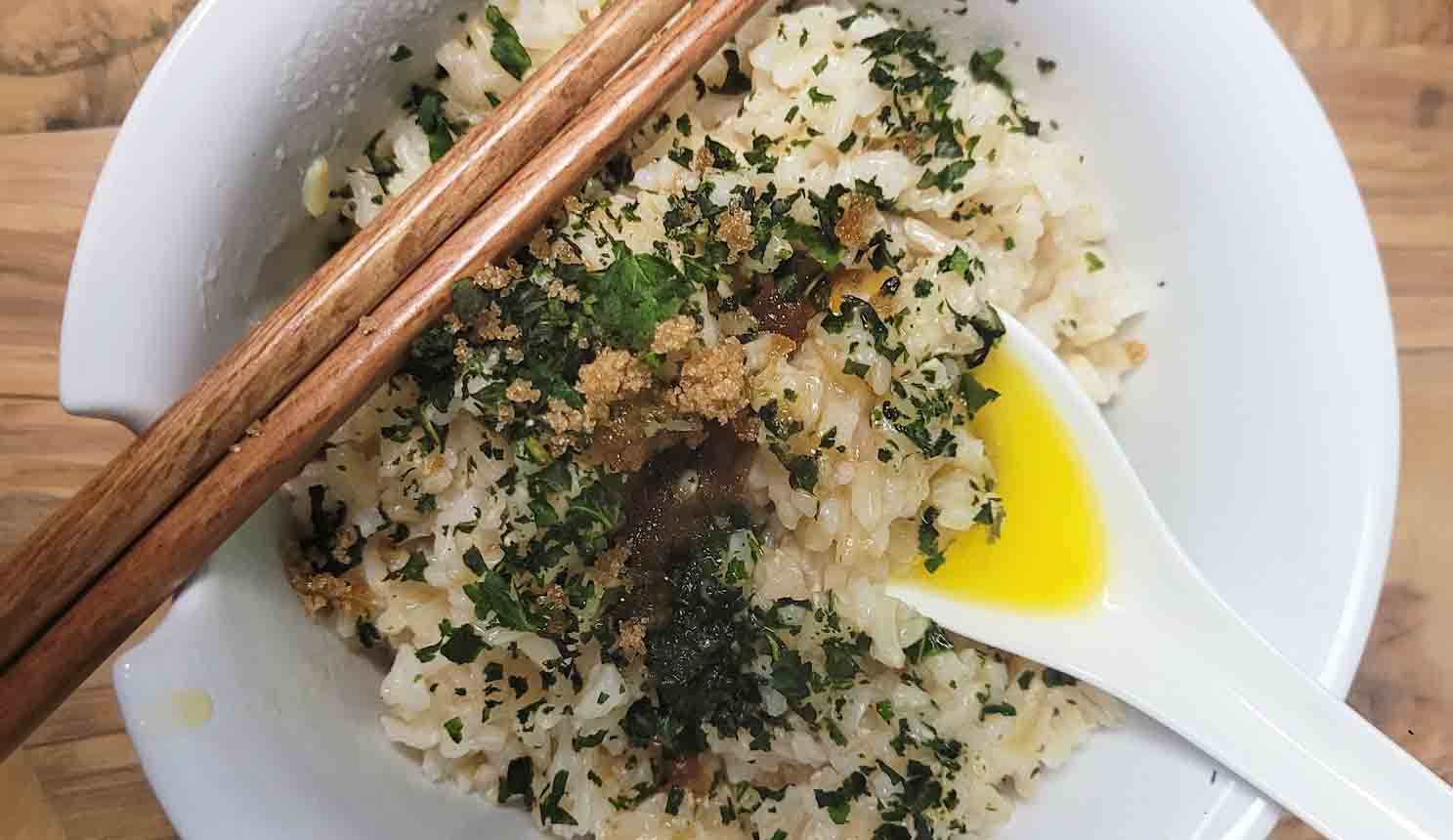 Equipment
Equipment can have a big impact on how a recipe turns out. The $20 pot I used turned out fine but if you want to up your game there are very high-quality, non-stick pots like this Hex Clad 1 Quart Saucepan.
Storage
Rice is one of the more dangerous recipes, as far as storage. There is actually a syndrome, called leftover rice syndrome, to describe the gastrointestinal distress it can cause. You want to eat this within an hour and not reheat it more than once. Don't leave it in the refrigerator for more than a day, as spores feast on the carbohydrates in rice, multiply, and wreak havoc on your body in sufficient quantities.
Top tip
My personal way to eat this is different from my Thai Wife's I love mine with brown sugar and olive oil-based butter substitute. Leaving the toppings on the side is polite with mixed company so you don't assume you know what everyone likes. You know what they say about assuming. It makes an ass out of u and me.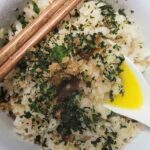 Print Recipe
Simple, Easy, Healthy Thai Jasmine Brown Rice Recipe
Rice is an essential, healthy, and cost-friendly food, in Thailand, and this Simple, Easy, Healthy Thai Jasmine Brown Rice Recipe makes it delicious.
Ingredients
1

cup

Brown Jasmine Rice

Thai jasmine rice if possible

2

cups

Water

½

teaspoon

Salt

or salt subsitute

1

tablespoon

Canola oil
Toppings
1

tablespoon

Cilantro

And/or, basil, brown sugar, butter or butter substitute
Instructions
Boil the water on high heat.

Rinse the rice with a strainer, bowl, or whatever you have available, you really don't need anything fancy.

Once boiling, add the rice, oil, and salt and reduce to low heat.

Cover and let cook on low heat for 45 minutes.

Serve by itself or with cilantro, basil, stevia, and or a healthy butter substitute.
Notes
As always, we are not doctors, dieticians, or nutritionists.  We are just a mixed, Thai girl and American Guy, a couple trying to rehab my wife's traditional food to be healthier and more delicious.  Your situation is fact-dependent so when in doubt, check it out with an appropriate professional, like your doctor or dietician.  
Nutrition
Calories:
62
kcal
|
Carbohydrates:
0.01
g
|
Protein:
0.01
g
|
Fat:
7
g
|
Saturated Fat:
1
g
|
Polyunsaturated Fat:
2
g
|
Monounsaturated Fat:
4
g
|
Trans Fat:
0.03
g
|
Sodium:
593
mg
|
Potassium:
1
mg
|
Fiber:
0.01
g
|
Vitamin A:
13
IU
|
Vitamin C:
0.1
mg
|
Calcium:
8
mg
|
Iron:
0.01
mg
Food Safety
Do not use the same utensils on cooked food, that previously touched raw meat
Wash hands after touching raw meat
Don't leave food sitting out at room temperature for extended periods
Never leave cooking food unattended
Use oils with high smoking point to avoid harmful compounds
Always have good ventilation when using a gas stove
See more guidelines at USDA.gov.
If you love rice recipes, you might like one of these.