This post may contain affiliate links.
Behavioral Modification-  10 Strategies for Changing Deeply ingrained Habits
When it comes to Asian cuisine the deeply ingrained habit is actually in grain.  Rice being the grain in question hehehe.    When you are a mixed race couple, you think about deeply ingrained habits.  We take for granted the subtleties that we consider normal.  What happens when what we have grown up thinking is normal and healthy is proven to be bad?  Typically we become overwhelmed and deny the validity of the data.  Sometimes, the risk to benefits isn't worth the change.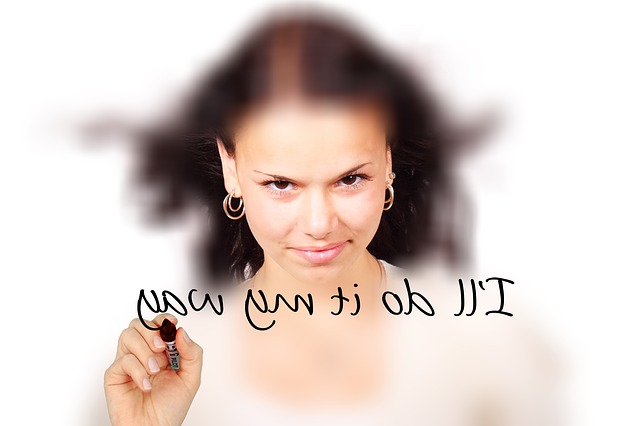 Getting an Asian to stop eating white rice as an example
When I met my wife, I told her that I care deeply about fitness.  I asked her questions to try and find common ground.  I think it is easiest to start with healthy habits that already exist.  For example, when I asked what kind of active activities my wife likes she said exciting things like kayaking or rafting.  We honed in on rock climbing since Texas has little white water.
Falling in love with the sport meant nutrition and fitness became more important.  We want to fit in with the people at the climbing gym where we are a part of a close-knit community.  This all kind of gives eating healthy has more meaning and makes it less difficult to see switching to say brown rice.
My List of What I think are the 10 most important factors for being able to change behavior in order of the weight I think they have.
Context:  Take a step back and look at the context of your life.   Are you locked into a schedule of non-stop work on a stressful life?  Working 60 hours a week leaves little time or energy for anything but scrambling.  I hate to say it, but I see wealthy and smart people in their older years who I don't want to become.  Sophistication wise, I very much want to be like them.  But then I look at their body, their thick glasses and health and I think it's just not worth it.  I also see people on humble incomes who can make a monthly budget and are healthy and robust.   Take a weekend off and think about what you really want to be in twenty years.  Not just income, look at what it takes in the interim to be that.  Can you exercise and eat right or do whatever it is you want to do?
Neuroplasticity:  Keep your brain in top physical condition.   As part of my two-year degree to become a physical therapy assistant we had to talk about neuroplasticity.  Neuroplasticity is an adjective that describes the degree to which we can learn.  An example is a child's ability to learn a new language.  This isn't an ideal analogy because the brain is wired differently to favor that as a kid.  It has to change to favor other abilities vital to our survival.  It is, however possible to have an impact on how easy it is to learn.   Recent evidence shows that vigorous exercise is the most important variable.   Evidence has recently shown brain games to be overrated.  In short, exercise gets oxygen and nutrients to the brain and keeps the arteries cleaner.
Ease into the new behavior  I attended a seminar about diagnostic ultrasound that beautifully illustrated this point.  The presenter showed a series of ultrasound images that show the unseen changes that happen in the body when we exercise.  People starting a jogging regimen were more likely to quit when they increased their intensity greater than 5% per workout.   Our body is a conductor and it shifts it's energy to other areas.  The digestive system gets less blood flow.  Our muscles, heart, and lungs get more blood flow.   When you see it in images you really get how much unseen work is going on beneath our skin.
Surround yourself with people that will increase your success  For my wife and me, our budget is a constant battle.  We attended Dave Ramsey's Financial Peace University and learned that simply doing a monthly budget together is the most important factor to saving.  We are way off course still on every being able to retire.   During that year though, we were able to save 3 times more than we have before or since.  A big part of it was the humility we had when with people living on a food budget 1 quarter of what we have been living on.  They probably didn't eat as healthy but we had to look them in the face and explain ourselves during each class and that helped.
Avoid situations where you are too weak  This is obvious to me but it's worth talking about because it's so dang real.  I have had so many overweight patients who have chronic pain due to their excessive weight.  If you are 300 pounds and the weight is sloshing around as fat with every step, of course, you are going to have joint pain.  The weight is the biggest issue and the trips to wherever you can't resist treats are the cause of the weight.  I always recommend using an app like my fitness pal or just a food journal and cutting back on the sugars but it rarely works.  One patient said they go to Starbucks and can't resist the Mocha.  I said don't go to Starbucks, you'll save money too.   This leads to my next important variable, education.
Become an amateur expert in what you are trying to accomplish.   An amateur is someone who engages in a pursuit on an unpaid basis.   A friend I saw at triathlons told me to go to the Cooper Institute and get the personal trainer certification.  He told me not to do it for the job as much as for the ability to take care of myself.  This was some of the best advice ever and lead to my current career.  The person I mentioned earlier didn't realize that the mocha has some sugar in it.  The were working their ass off and then shooting themselves in the foot without anyone knowing.  This kind of stuff is an unnecessary tragedy.

Blogging:  On this topic, I have to mention blogging as a tool to enhance learning.  In writing this post I have been looking up new data and have gotten a little better grasp on what is involved.  Atul Gawande recommended blogging for this reason in his book on performance improvement called Better.

Simply look at the evidence of why it is important to change:  Sometimes it can be easy.  For example, part of my job is fall prevention.  The number one cause of death in older adults is falling.  It is not the fall that kills you it is the infection you get after your hip replacement while in the hospital.  This is often one of the easier parts of my job.  When I tell someone this they often just didn't know.  I tell them the top causes of falls and how to prevent them and boom, the probability of a fall decreases a little.  Never take for granted the power of talking about the situation with an expert in the topic at hand.
Make it Emotional:  Sometimes just knowing something is not enough.  Imagine just telling someone to stop smoking.  They already know the consequences.  You have to engage the emotional part of the brain.   We have to get creative here to get that part of the brain called the basal ganglia involved.  Here is one way I tried which I do not recommend in a video I made I call the basal ganglia workout.
Multi-Tiered Approach:  One study on people trying to quit smoking found that if they had a combination of a support group, the nicotine patch or gum and a drug such as Wellbutrin they had a 75% success rate.  Look at options like this and go all in.
 Write Your Goals!  Part of the gig with any change is staying mindful of it.  A 1953 Harvard study showed that the 3% of graduates that wrote their career goals in their last year of school made more money that the other 97% 20 years later.   Put it on your refrigerator.  Put our blog as your default home page on your browser.  😉  Put your budget on a dry erase board somewhere prominent.  Change your name to your goal like Dr. "Patch" Adams who wanted to patch people up for his life's purpose (maybe not that dramatic).  We are mentally weak and need reinforcements more than we think.  Let me know if this helps or if I missed something.  I am part of your support now, so let me know what you think. 
If  you like this article, you may like
Simple Carbohydrates, The Ingredient That is Getting Away With Killing People Unnoticed
Not All Rices are Created Equally When it Comes to Health Value. How to Choose the Healthiest Rice