This post may contain affiliate links.
How Antibiotics in our Food Can Turn Deadly
My Terrorist Analogy
I posted on this topic yesterday but while I was driving between home health patient's I started to think critically.  For one, when describing how antibiotics become resistance I used the analogy of a zombie apocalypse wiping out everyone.  There would be a few, tough people that would survive.  If you watch the zombie thriller, The Walking Dead, you know who they are.  Rick and Negan are super tough, one being a good guy and one, a super evil ex-car salesman.  I love how the guy who was innately evil was a car salesman.  The problem with that is that we are comparing apples to oranges.
What's wrong with thinking by analogy
Elon Musk has said on a number of occasions that we think by analogy too often.  I think his point is that there are always neglected variables when we think this way.  I could have also used the analogy of the Taliban taking power after Russia invaded in the late 70's.  The nicer, educated people all left when the invasion occurred and the playground bullies filled the power void.  This is probably a bit more similar because it's mostly bad guys that fill the void.  The good guys are wiped out.   This is what scientists are worried about because the bad guys are really really bad.  The improvement of the analogy shows how analogies can be off though and we are really better off just looking at it for what it is if we want the most accurate picture.
Using Phages to Selectively Target Bacteria
It also occurred to me that I did not address the positive part of the story.  We do have possible answers to the problem.  We may be able to selectively target bacteria using a virus that only attacks bacteria called a bacteriophage.  A bacteriophage is something I learned about in microbiology and is part of the reason I loved the class.  It is like something from a gripping science fiction movie that is existing all around us and has been for millennia.  Bacteriophages look like lunar landers and land on bacteria, injecting their dna and using the bacteria to replicate.  In the end the kill the bacteria like the creatures in the movie series Alien.  Scientists are figuring out how to use them to take out the bad guys one by one without hurting the good bacteria.
Why the Good Bacteria are so Important
In our bodies we have our own ecosystem of life that depends on us and which we depend on.  If you have ever eaten yogurt you probably know that we need these guys to help us digest certain foods.  The bacteria purposefully put in yogurt is called lactobacillus.   We also have our own unique "micro-biome", which is our own unique ecosystem of bacteria that help make us who we are.  We have just seen the tip of the iceberg of how important this biome is to our health.
Our Personal Microbiota
Ira Flato of Science Friday  talks on the topic every couple of episodes.  I used to think it was too random to cover repeatedly and a little annoying until I found myself thinking on the topic more yesterday and realizing there is so much to talk about than I was able to get to.   Maybe that's the value of it to someone who likes to talk about science, It's the gift that keeps on giving as it is where science is making progress.  According to Wikipedia, A microbiota is an ecological community of both bad and good microorganisms.  Not just bacteria but even simpler entities that are barely more than their D.N.A. such as viruses.   Many scientific articles distinguish the microbiome from the microbiota this way, biota extends to the collective genomes of the microorganisms.
The United States National Institutes of Health has launched a whole initiative to delve into this called "The Human Microbiome Project".   The project is similar to the human genome project.  The idea is to map out the significance of our microbiome.  The website for the project is amazing and the pictures are beautiful.  I recommend checking it out if you get the chance at http://hmpdacc.org
What we can do to stop the evolution of resistant bacteria on a personal level
I wrote about it before in my previous article but it's worth a refresher.  We have to avoid using antibiotics when we don't need to.  Each time we use antibiotics it increases the odds that a mutant bacteria will find that they survived an apocalyptic event that killed everyone but them.  They will then have all the resources of the biome to themselves and flourish, jumping out into the wider world to kill our wives, fathers and friends.  Here is a list of things we can do to stop this from happening.
 Don't ask for antibiotics as a knee jerk reaction.  Yes, they are like a pacifier and give us comfort to think we are safe but often only on-tenth the infections require them.
Know which foods are antibiotic free.  Below is what I know about buying antibiotic free foods.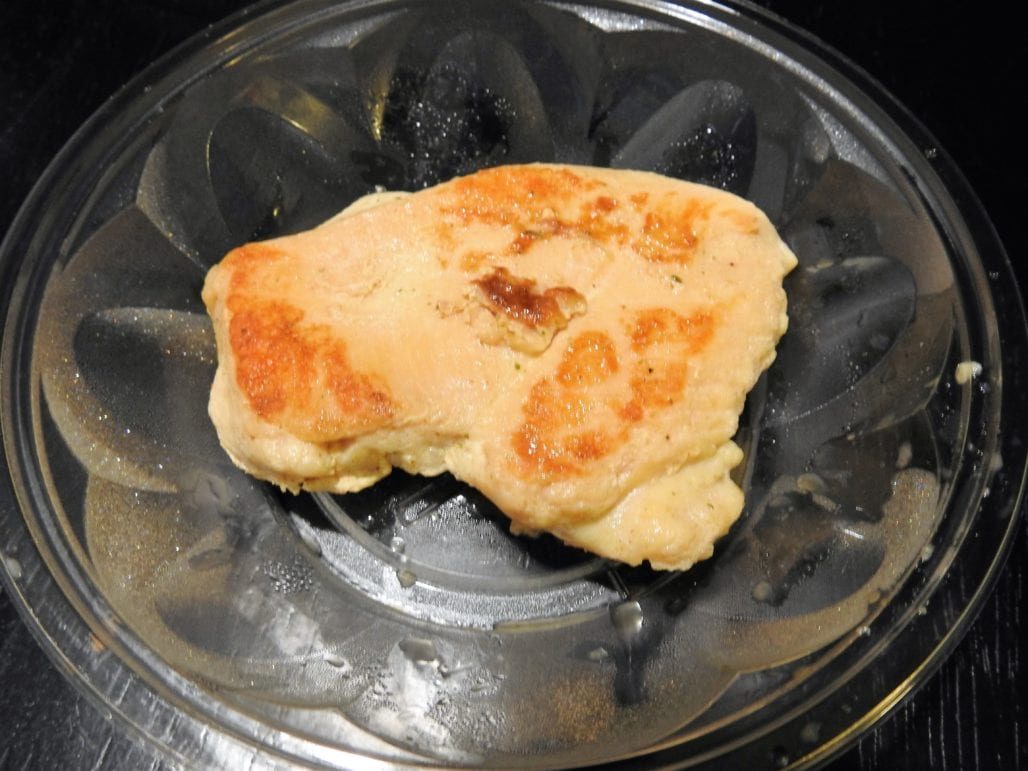 According to CBSNews, restaurant chains doing the best include:
Best:  Chipotle, Panera
Next Best:  Chick-fil-A
Third Best:  Dunkin Donuts and McDonald's.
The grading has to do with how much of the meat that they served are anti-biotic free.  The restaurants not listed are aware of the trend and trying to jump on the bandwagon but having to do it one meat at a time which may take a while.
Buying Antibiotic Free Meats at the Supermarket
Labels to look for

Organic:  When buying meat at the supermarket you buy organic and rest knowing that if it is certified that even if the animal got sick it could not be given antibiotics and still be called organic.
Global Animal Partnerships: Or Gap steps 1-5 label means that there have been no antibiotics used.
American Grassfed Association:  I think the people using this label only should go a step further and state that they are anti-biotic free because they are.  If the label says grassfed it is verified antibiotic free.
No Antibiotics/Raised Without Antibiotics:  Companies do not have to have permission to use this label but without the USDA verified shield logo on it you can't know for sure that it is true.  There are however consequences of making claims that aren't true so the claims are less likely to be bogus.  As always, buyer beware.   Be attentive to the merchant and how reputable they are.  Ultra conscientious chains like Whole Foods are typically your best bet if you can afford it.  Source:  Today.com
Labels We Personally Avoid
Animal Welfare Approved:  This label means that antibiotics cannot be used to promote growth but can be used to treat sick animals.
American Humane Society, AHA:   This label just means that they animals weren't given antibiotics with the intent of speeding growth.  It is used when animals live in close quarters to prevent the spread of disease.  This is a label I will avoid.
Natural:  This label just pertains to added colors and additives and does not mean antibiotic free.  It does not mean organic.  While natural is a good thing, we are looking for it to also say organic, grassfed or something better if it has this.
No Hormones:  Antibiotics are not hormones.  Don't mistake this label to mean anything other than what it says.
In Summary
While anti-biotics have  literally been a life saver since they were invented it is more important than ever for us to be aware of all of the consequences of using them.  Yes, they save money by making animals grow faster but they are also causing us to grow obese.  Yes, they also save animal's lives but in the long run they are going to cost human and animal lives by creating an atmosphere that creates new mutant superbugs which we can't control.   We are literally looking at possibly going back to a time when simple infections that we no longer fear become terrifying again.  Let's not let this happen.
Please Subscribe, Share and Comment and Let's Keep the Conversation Going!  🙂
If you liked that article you might also like this article on the health benefits of ginger.