This post may contain affiliate links.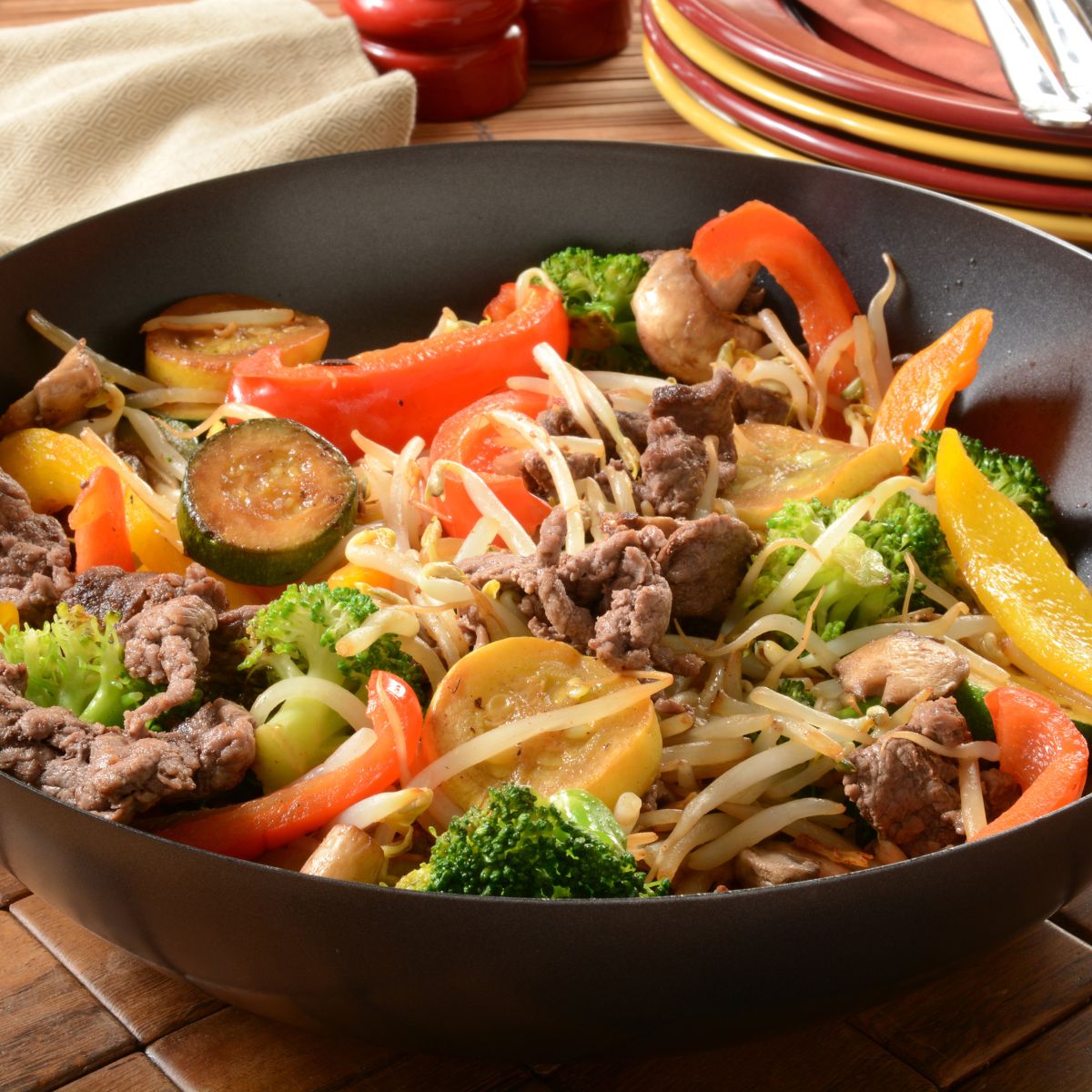 Part of what makes stir fry so delicious is that it's easy to coat all your ingredients in delicious seasonings or sticky sauces and glazes. However, this cooking method requires fast handiwork and high heat to get things just right. Sometimes, that can lead to overcooked ingredients—it happens to even the most experienced of stir fry masters. Beef can be a particularly difficult ingredient to keep tender in that high heat, especially when you slice them into strips. Here are the secrets of cooking tender beef stir fry if you're tired of tough, dry steak!
Choosing the Perfect Cut
While you certainly don't have to spend an arm and a leg on your beef, a quality cut will naturally yield better results. While there's a lot of debate regarding which cut of beef is best for your stir fry, the main contenders come down to flank steak and beef chuck. Both cuts are relatively lean and affordable, so you'll get nice chewable pieces without breaking the bank. Ultimately, you want to avoid pre-cut beef because butcher shops often cut it too thick for stir fry, and it's next to impossible to cut them thinner once they slice them.
Prepping Your Beef
Once you've bought your beef, it's time to start prepping. With flank steak, you won't have a lot of fat you have to trim off, but if you choose chuck steak, you'll need to work on trimming off some of the excess fat. Simply cut along the fat lines, remove any membrane, and cut your beef chuck into thick, workable chunks. Your next step is to cut your beef along the grain by following and cutting through the long muscle fibers, whether you're working with flank or beef chuck.
Keep in mind that the thicker you cut your beef, the longer it will take to cook all the way through, which is what leads to tough beef in your stir fry. Ideally, you'll cut your beef into slices no thicker than a quarter inch or thinner if you can. Doing so allows them to cook quickly and evenly.
The Art of Velveting
There's a lot of argument about whether you should or shouldn't marinate your beef—some people think it makes beef too mushy—in this case, marination is non-negotiable. Velveting is a type of marination process that involves marinating meat in a slurry solution of either cornstarch or baking soda. Which you choose depends on whether you want your sauce to thicken up nicely. Let it sit in the solution for about thirty minutes, either way. Once you notice your beef starts to turn bright red, rinse it off, pat it dry, and you're ready to go.
Cooking Tips
Your number one rule for cooking any kind of stir fry is to avoid over-crowding your pan. Your cuts won't cook evenly if they begin to overlap. Also, your beef should be the first thing you throw in the pan. While you can put in other seasonings and aromatics, it's important to cook your beef first, set it aside, and then cook your other ingredients in order from longest to shortest cook time. You'll know your beef is done and ready to set aside once it turns brown on all sides—cook it any longer, and you risk ruining your hard work.
Ultimately, cooking tender beef stir fry should be easy and fun. While it may take a bit of practice to get the techniques just right, don't be intimated. People throughout East and Southeast Asia have been stir-frying delicious meals for hundreds of years, so don't be afraid to get in that kitchen and try something new.