This post may contain affiliate links.
Thai Stir-fried vegetables are one of the most common Thai foods you will find. Once you know how to do it, you can use whatever vegetables you have. A lot of the time we buy vegetables for a recipe and have leftovers. If you eat salad, chances are you will also have extra vegetables that need to be used after a recipe is done.
Here is how Mod learned to stir-fry vegetables, and how she does it all the time to make sure nothing goes to waste. You can eat them as a side dish or you can throw in some protein like chicken or tofu and eat them as an entre. These are just the general guidelines, change as needed. You will have to adjust the amount of oil, garlic, and sauces you use to match the number of vegetables you plan to stir-fry.
What you'll need
A wok or skillet
Some kind of tongs and or a large spoon
Ingredients
Canola, olive or some other healthy, monounsaturated cooking oil.
Chopped/crushed garlic
A little bit of fish sauce
Low sodium soy sauce
Sambal garlic chili paste and or Sriracha sauce if you like them spicy
Any kind of vegetables you want to stir-fry
Whatever protein you decide to throw in
Instructions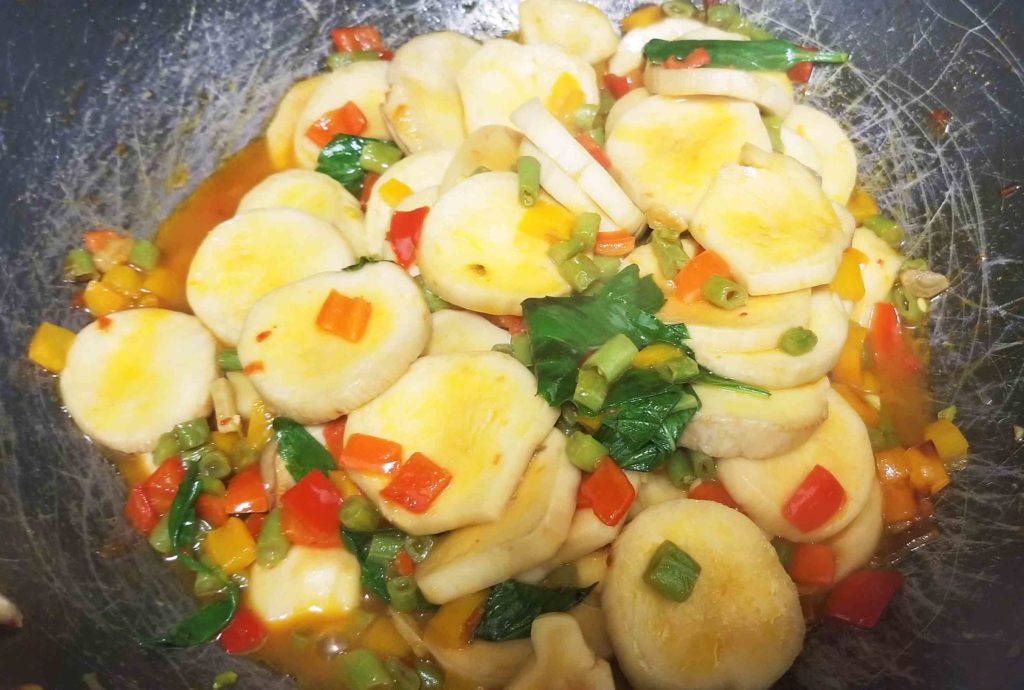 Heat the oil on medium high.
Add the garlic and sambal if you are using it and stir-fry until it's fragrant.
Add in a protein if you want protein in it.
Add the vegetables and stir-fry until they moisten and wilt.
Add in the fish and soy sauce and continue to stir-fry.
Remove from heat and serve as a side or as a main dish and enjoy!
If you love Thai style stir-fried vegetables you might want to try one of these recipes.