This post may contain affiliate links.
Thai Basil Chopped Chicken (ผัดกะเพราไก่สับ)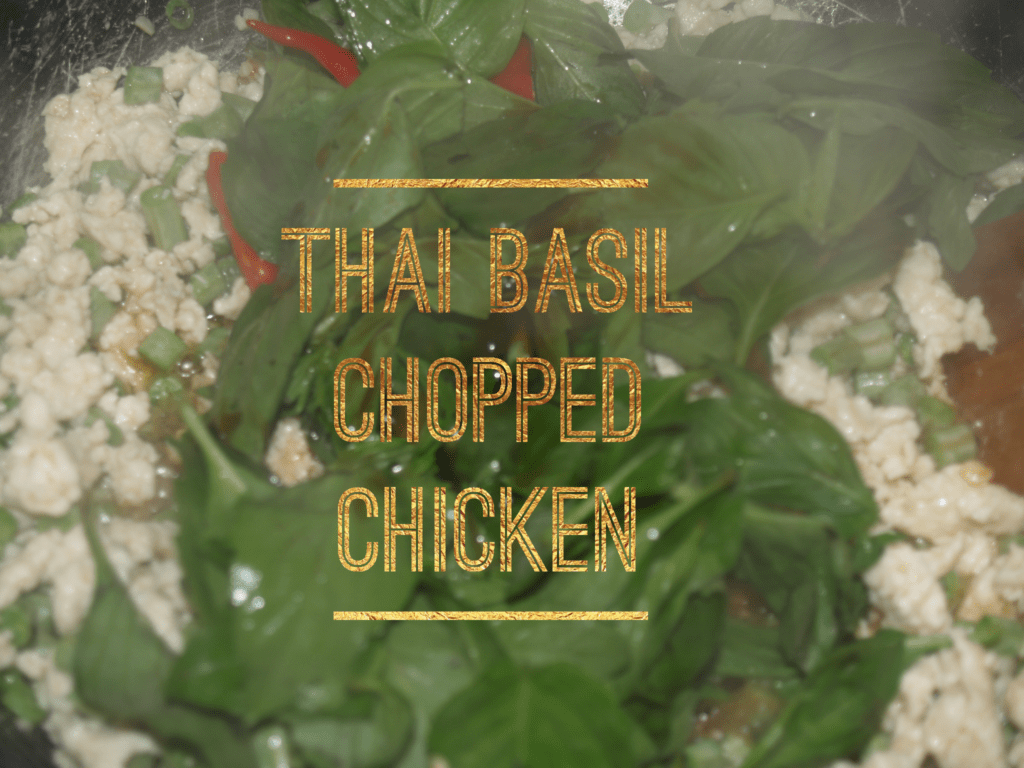 This recipe really didn't have much room we could find to improve the ingredients other than the usual substitution of olive oil and going for the leanest possible free range chicken breasts.  You can also use low sodium soy sauce rather than normal soy sauce which is available at most grocery stores.
It is also one of the faster and easier recipes to do and only took about 20 minutes or so with minimal ingredients so only about 10 minutes prep, 10 minutes cook time.
As always you can use a different protein and there are good arguments to be made that people who more strict vegetarians and pesco-vegetarians live longer in general so of course you can substitute as desired.
We also always use brown rice or another whole grain as white rice is a refined grain with a high glycemic index meaning it converts quickly to blood sugar.    If you can't find Thai basil you can substitute regular basil and if you can't find long beans you can use regular green beans.
The recipe could still be healthier if you didn't use the oyster sauce or the seasoning sauce and/or found a healthier substitution.  You will also, as always, want to consider any specific dietary restrictions you might have.
Thai Basil Chopped Chicken (ผัดกะเพราไก่สับ)
Recipe Type
:
Main course, Stir fry
Author:
One of the top five in Thai restaurant menu that you can make it at your kitchen easily.
Ingredients
• ½ LB. Chicken Breast, Finely Chopped.
• 2 Cups Long Beans or Green Beans Finely Chopped.
• 1 Cup of Basil Leaves.
• 8-10 Crushed Thai Peppers or 3-4 Serrano Peppers if you can't find Thai Peppers.
• 1 Tablespoon of Chopped Garlic.
• 2 Tablespoons of Olive Oil.
• 1 ½ Tablespoons Seasoning Soy Sauce.
• 1 Tablespoon Low Sodium Soy Sauce.
• 1 Teaspoon Oyster Sauce.
Instructions
Heat the oil and add the garlic and stir fry.
Add the chopped chicken and stir fry making sure not to let the chicken clump together.
Add the green beans and stir fry until they are soft.
Add the basil leaves and Thai peppers and then add all the sauce.
Stir Fry for a few more minutes.
Serve with brown rice and garnish with basil leaves and peppers.
Serving size:
1
Calories:
193
Fat:
7.6g
Saturated fat:
1.1g
Unsaturated fat:
5.7g
Trans fat:
0.1g
Carbohydrates:
6.1g
Sugar:
1.0g
Sodium:
654.9mg
Fiber:
2.2g
Protein:
15.2g
Cholesterol:
31.9mg