This post may contain affiliate links.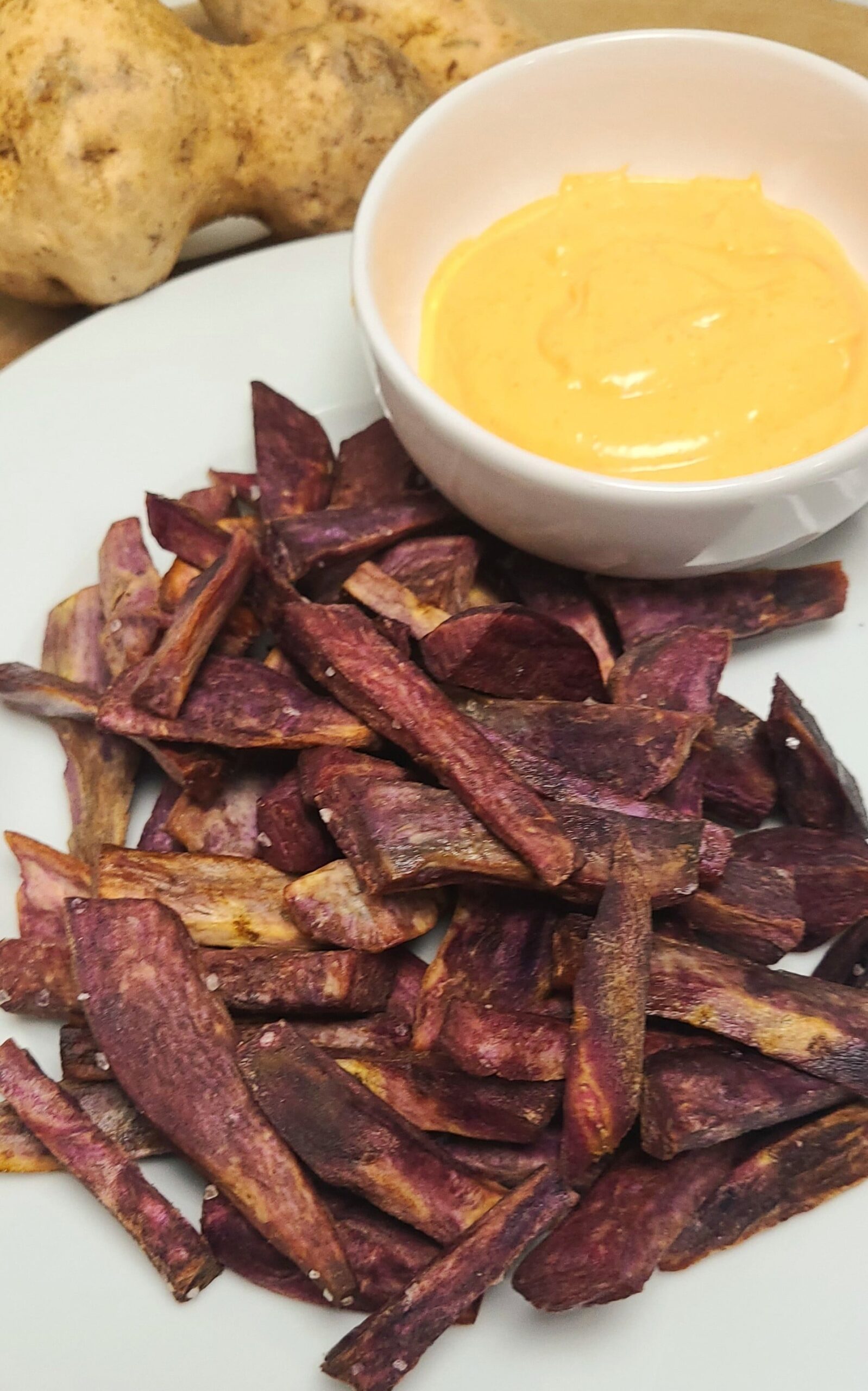 Are you getting tired of traditional fries that are full of carbs and calories? Maybe it's time to change for self-care and start to eat something more healthy and yet delicious. I'm proud and more than happy to introduce you to AIR FRYER PURPLE SWEET POTATOES. These beautiful and nutritious root vegetables are a great addition to any air fryer recipe and are sure to impress all your friends and family.
Purple sweet potatoes are not just colorful roots. They are packed with antioxidants, vitamins, and minerals with can benefit blood pressure, fight inflammation, boost your immune system, improve your skin, and even lower your risk of certain diseases. Plus, they are low in calories and high in fiber, making them a great choice for those looking to maintain a healthy diet.
Let's cook the purple sweet potatoes
The cooking method is another thing that you may consider when it comes to cooking in order to preserve all nutrients in the food as much as you can. From the Food Chemistry research in 2016. researchers found that the air-frying cooking method increased available antioxidants in purple sweet potatoes to 31% while the other method such as baking and stir-frying lost about 20-60% of the antioxidants.
First, you are going to wash purple sweet potatoes. Then peel the skin and cut them into finger size. Season them with olive oil and salt. I choose pink Himalayan salt, but you can use whatever kind of salt you have. Toss the potatoes, olive oil, and salt together. Make sure they are all coated and seasoned. Cook the potatoes at 400 degrees Fahrenheit for 15 - 20 minutes. To make them crispy, lay the potatoes on the air fryer in a single layer. Flip or shake them halfway through. And voila, you get perfectly crispy and flavorful purple sweet potatoes for everyone.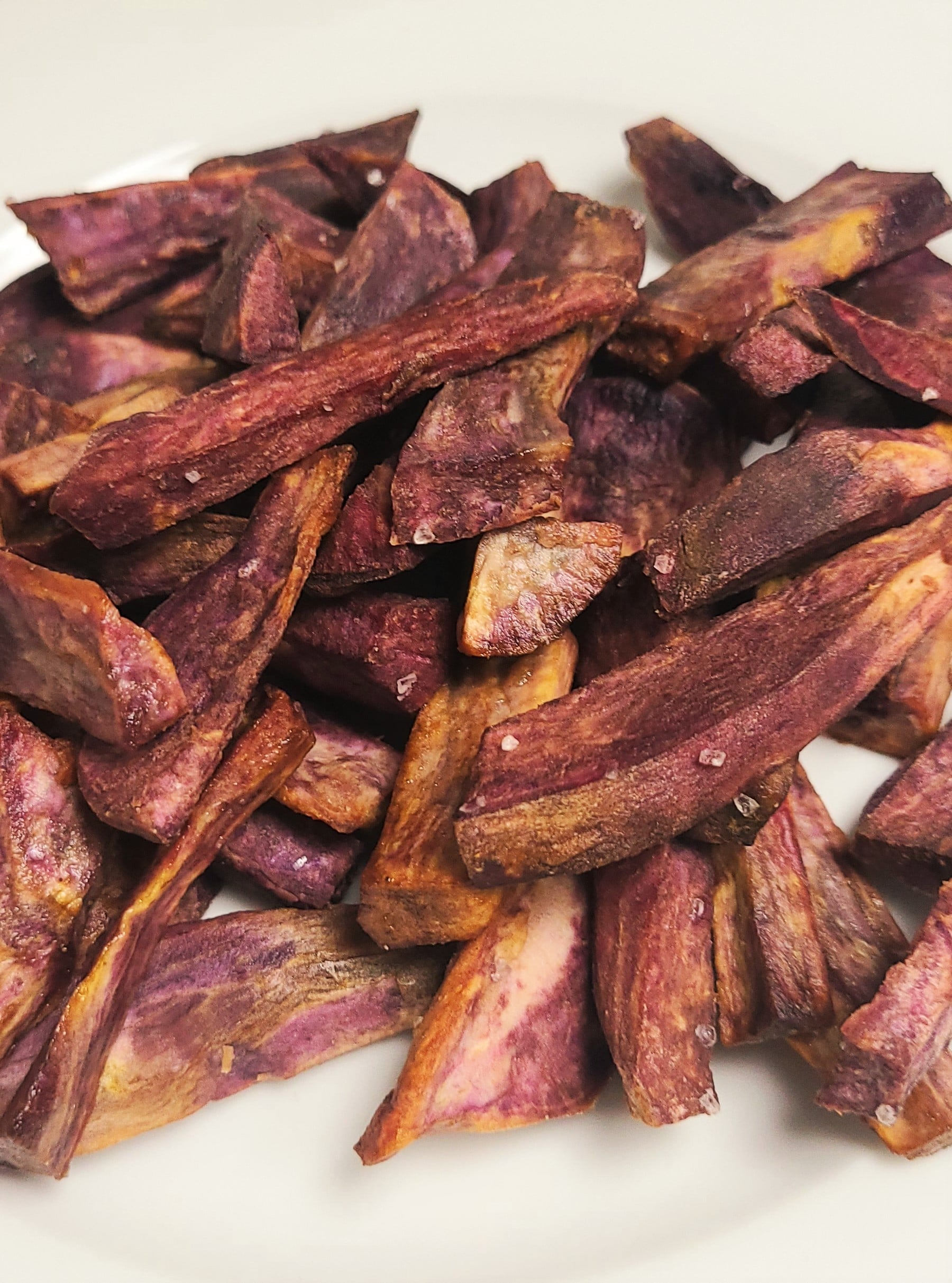 You can serve them with ketchup or spicy mayo, but to be honest I just love the way they taste without any dipping.
Air Fryer Sweet Purple Potato
Simple healthy homemade appetizer/snack/finger food
Equipment
1 Air Fryer

1 Mixing Bowl

1 Knife

1 Peeler

1 Cutting board
Ingredients
2

cups

Purple sweet potatoes

2

tablespoon

Olive oil

1

teaspoon

Pink Himalayan salt or sea salt
Instructions
Wash Purple sweet potatoes and peel the skin.

Cut them into finger size.

Mix Purple sweet potatoes with olive oil and salt in a mixing bowl.

Spread the potatoes in the air fryer in a single layer.

Cook at 400 degree for 15 minutes.

Seve it with Sriracha mayo, mustard, ketchup, or just enjoy them without any dipping.
If you like this recipe, you may like