This post may contain affiliate links.
5 Ingredient Low Glycemic Sriracha Flatbread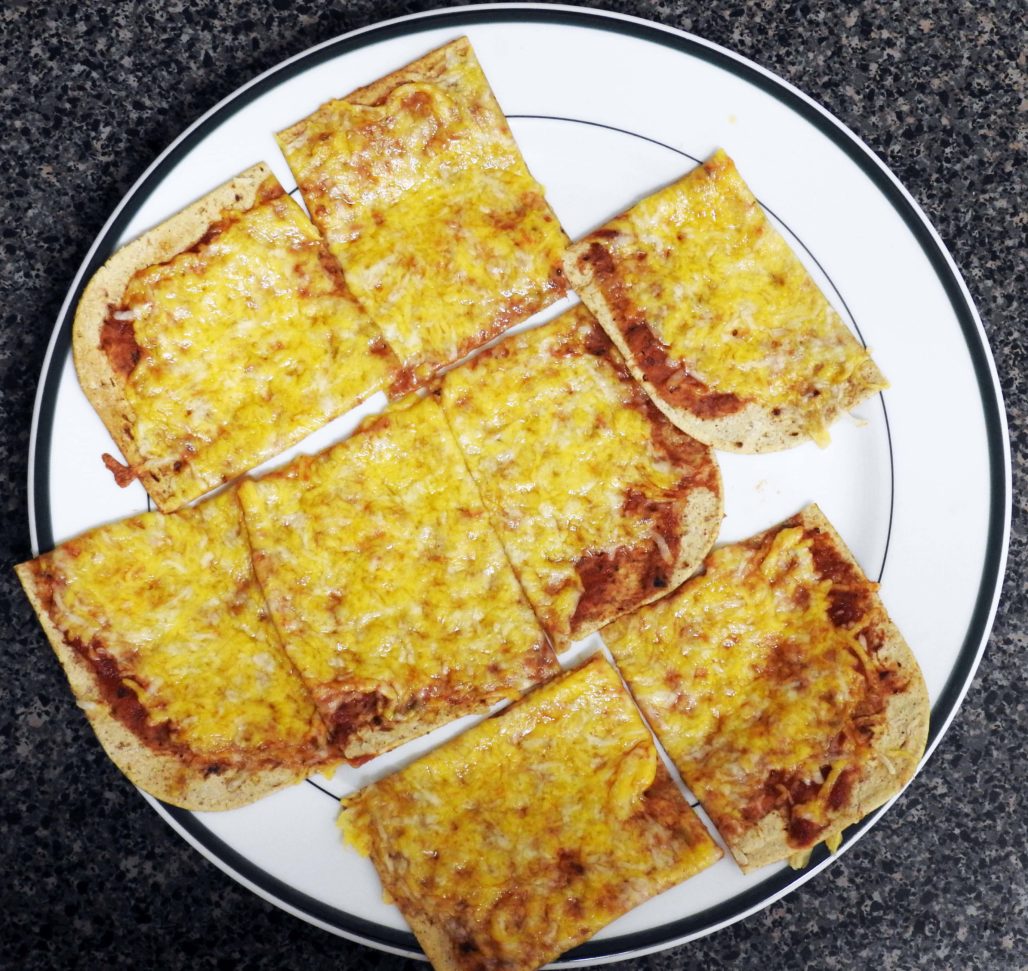 Sriracha
Sriracha is probably my favorite ingredient and sauce ever. We went to Sriracha, Thailand in 2014 and it's amazing to think that it came from a pretty normal Thai lady like my wife who just happened to live in this little rural area south of Bangkok. I put it in my egg whites every night after my workout and it makes almost anything better. The spice means you don't have to use as much unhealthy ingredients to give flavor as well.
Not All Pizza Sauces are Equally Healthy
I had an overweight patient for physical therapy a few years ago who was in a class for diabetes. She told me that there is actually a ranking of pizza sauces in the class according to glycemic index. We totally skipped out on pizza sauces and just went with a tomato sauce combined with Sriracha which has a little sugar in it but not much at all compared to most pizza sauces and the little bit we added ads only 2-3 calories. You can find more about the ingredients at the Huy Fong website.
Only Five Ingredients
This is a recipe you can quickly make at night when you get home with minimal expense and have ready in about 13 minutes. We got the whole grain flatbread at Aldi for next to nothing and we just had the other stuff in the fridge but you can get them pretty much anywhere. You can substitute the hot sauce as well and possibly get the glycemic index even lower. Either way, this is a super quick one to make. Hope you enjoy!
5 Ingredients Sriracha Flatbread
Recipe Type
:
Appetizer, Snack
Author:
Prep time:
Cook time:
Total time:
5 ingredients flatbread recipe, less than 15 minutes to prepare and cook
Ingredients
1 whole wheat flatbread
1 ½ tablespoon tomato sauce
½ teaspoon Sriracha sauce
¼ cup Mexican blend cheese
olive oil spray
Instructions
Preheat an oven to 400 Fahrenheit degrees.
Spray olive oil on a cooking sheet.
Spread tomato sauce and Sriracha sauce over the flatbread and top with Mexican cheese.
Bake it for 8 minutes.
Cut and serve while it is still hot.
Serving size:
1
Calories:
260
Fat:
11.2g
Saturated fat:
6.0g
Carbohydrates:
27.0g
Sugar:
4.0g
Sodium:
627.5mg
Fiber:
3.4g
Protein:
12.4g
Cholesterol:
25.0g