This post may contain affiliate links.
Thai Water Spinach (ผัดผักบุ้ง)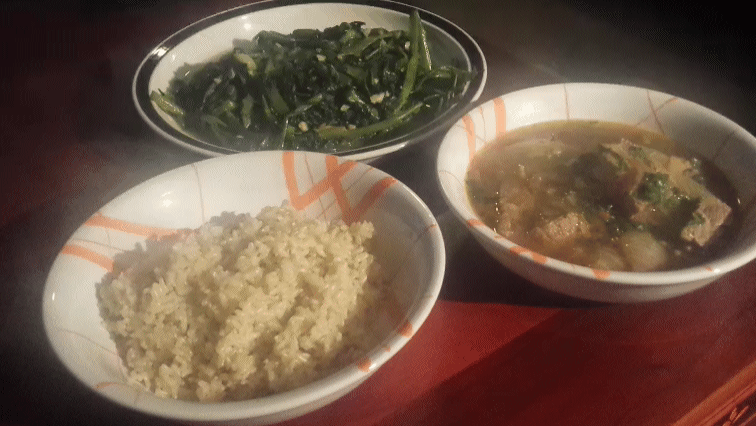 Water spinach is a common and uber easy/ healthy dish as a side dish or just by itself.  Finding the water spinach itself may be the hardest part as you have to get it from an Asian market as far as I know.
Once you have obtained the water spinach you only need olive oil, minced garlic, low sodium soy sauce.
Ingredients:
2 tablespoons oil, preferably olive or something similarly healthy.
3 or so cloves of minced garlic.
Soy sauce to taste.
Water spinach cut to about 1 hand's length.
Heat the oil on high until its hot, add garlic and cook until the garlic changes to a caramel brown color add the spinach and soy sauce and stir fry until the spinach is cooked.
Thai Water spinach is found throughout the tropical southern part of Asia and makes a great side.  You can also add any kind of protein such as chicken, pork or tofu to make it an entree.  Soy sauce can have high salt contents so you may want to buy the healthier edition but otherwise this dish is about 100% super-food.  High in nutrient density and flavor and super low in calories.