This post may contain affiliate links.
Thai fusion creamy garlic butter Tuscan fish
This Thai fusion creamy garlic butter Tuscan fish recipe is one that I invented by adapting another recipe so it's definitely not traditional Thai. I exchanged several of the ingredients for Thai ingredients and it is really delicious. One of my Facebook friends posted a beautiful and delicious Italian salmon recipe called creamy Tuscan salmon. It's just as good as it looks and the title doesn't tell you that you can do it with other fishes than salmon.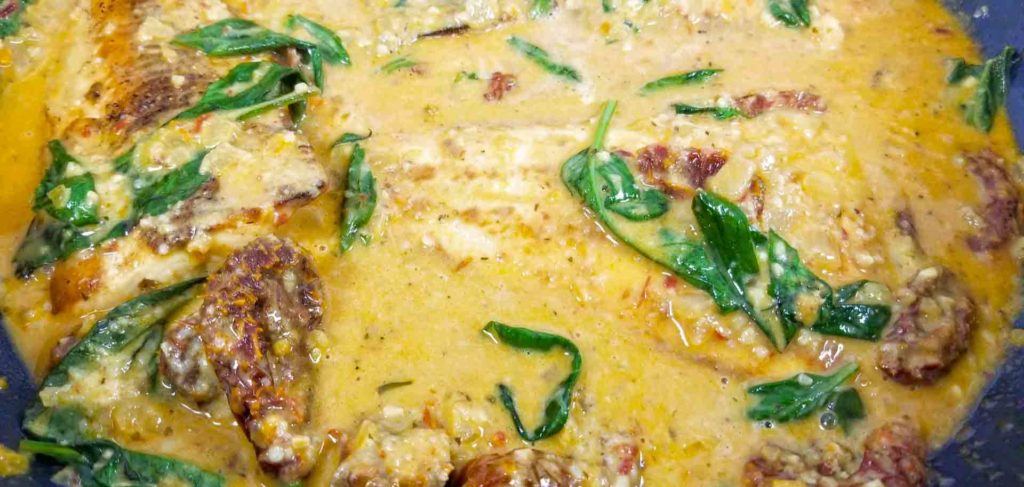 The recipe this is adapted from and the ingredients I substituted
So, I usually find recipes that have several ingredients that are easily a match for a Thai counterpart and this was perfect. I went heavy on the sauce because that's my favorite part so this is less fish heavy and more sauce heavy. I replaced the spinach with Thai basil, I added Sambal which is a nice compliment to the red color. The pepper flavor also goes well like red pepper does with pizza.
I replaced the fatty cream with a lite coconut milk. You can use canola oil which is more typical of Thai food but we did use olive oil as the king of healthy oils in my opinion. I also opted for the more generic fish in the title rather than salmon and tried it with catfish, skin on salmon and skin off salmon. I think the skin on salmon was my favorite. You can use pretty much any kind of fish.
I ditched the salt and also went with an olive oil butter for a healthier option to regular butter. I left out the corn starch too as it's not needed.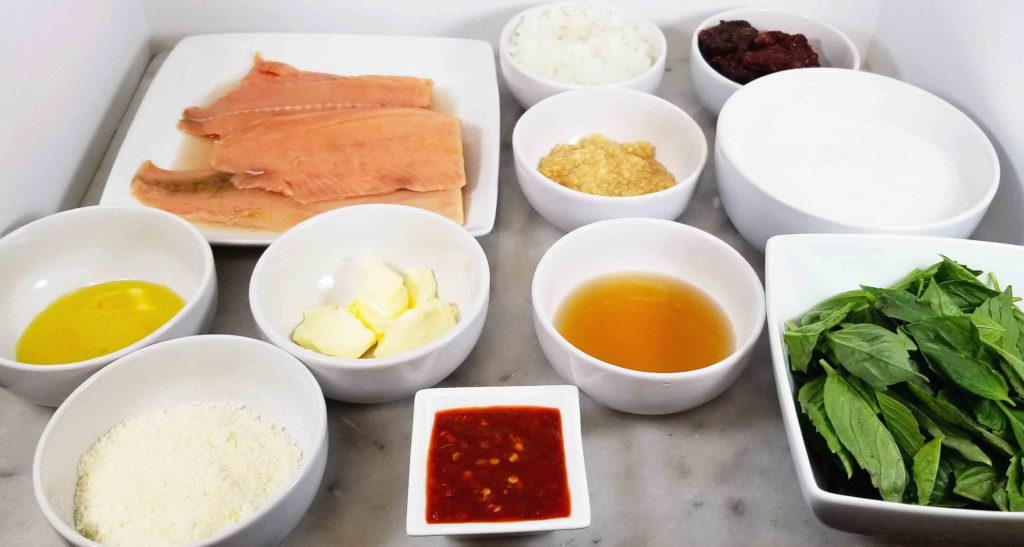 Ingredients:
4 or 5 Fish fillets, preferably something lean and mean but not so flaky it falls apart.
2 teaspoons monounsaturated oil like canola or olive oil.
6 cups minced garlic, I buy the premade minced and it works well.
1 small onion chopped.
⅓ cup dry white wine.
5 ounces of jarred sun-dried tomatoes drained.
1 can lite coconut milk
Pepper to taste
3 cups Thai basil leaves
½ cup grated parmesan cheese
1 tablespoon cilantro chopped *optional
Instructions:
Heat the oil over medium-high in a wok or skillet.
Season the fish with the pepper on both sides and sear for up to 5 minutes being careful not to burn it.
Set the fish aside once cooked on a plate. Be careful not to break it when taking it out depending on how thin the fillets are. Our first run fell apart.
Place the butter in the pan to melt with the juices and add the sambal and minced garlic and stir-fry until fragrant.
Add in the onion and stir-fry.
Add in the white wine and reduce for about a minute.
Add the tomatoes and stir-fry for a minute or two.
Turn the heat down to low and add the coconut milk.
Bring to a simmer and add more pepper and sambal to add more spice.
Add in the Thai basil and parmesan cheese and allow them to melt into the sauce, stirring occasionally.
Add the fish back in and cover with the sauce.
Top with cilantro, Thai peppers, Thai basil or parsley.
Serve over whole-grain rice, like brown or long grain rice or a whole grain garlic toast to soak up the amazingly creamy and spicy sauce.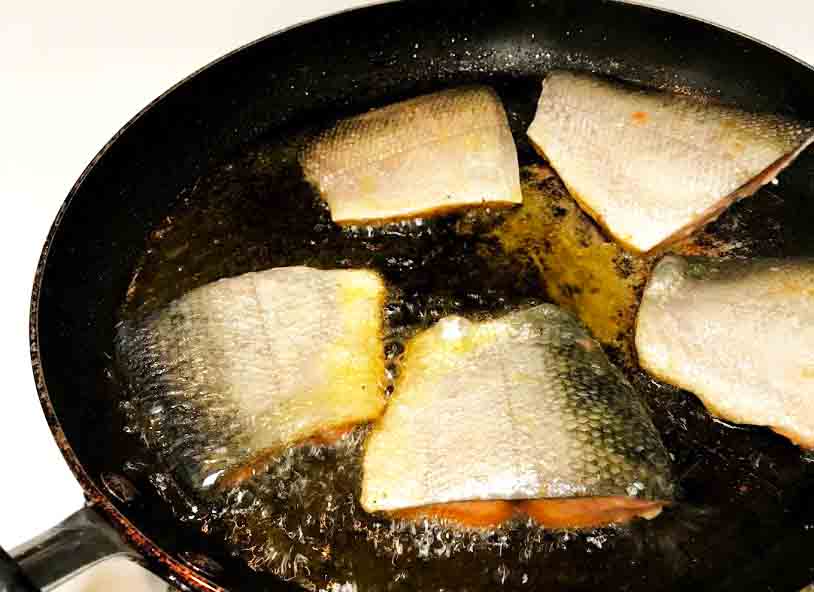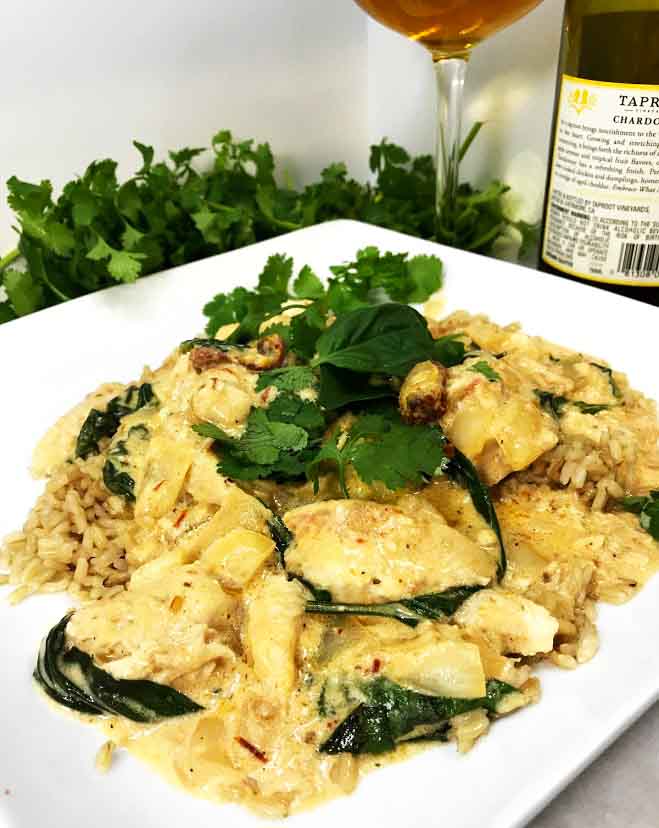 If you like my original Thai fusion creations you might dig one of these.
As always, please share this if you like it and comment with any thoughts or ideas to make them more healthy. Our healthy Thai recipes are as healthy as we can make them. If you have special dietary considerations always check with your doctor or other appropriate health care professional. 🙂