This post may contain affiliate links.
Spicy Thai Okra Stew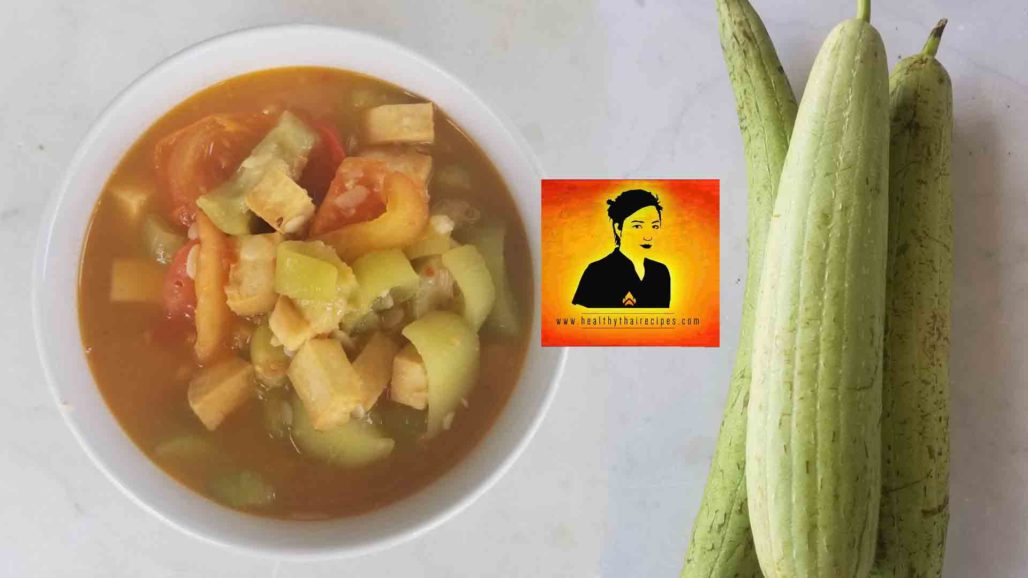 This spicy Thai okra stew is one of our original recipes.  I am so proud of this recipe because it came out of pure creativity and knowledge of  Thailand flavors.
About Thai Okra
Thai okra is something you can find in Asian markets occasionally, but that you hardly ever see in restaurants.   You may see it called Chinese Okra by mistake but when you look at the Chinese okra Wikipedia page it's clearly different.
Nutritional benefits
It is high in fiber and reminds me more of a cucumber once you've skinned it.  It similarly has little calories but adds a lot of substance.  The high fiber contents are good to keep things moving in your GI tract as well.  It goes great in a stew and has the consistency of a tomato once cooked.  It soaks up the flavors and gives structure to the stew.
An Adventure Via More Exotic Ingredients
It's also fun to create something delicious with ingredients they have never had before.   We served it to our neighbor after we took a bike ride together and he loved it.  He texted us after we sent it home with him that it was delicious.  I told him what it was and broadened his horizons.  I will share this post with him so he can see how to make it and I hope it measures up enough that you share it too if you try it.  I think that this recipe could become a permanent part of the menu at Thai restaurants and allow us to leave a mark on the future.  If you love it, let's send it out into the world!!
Here's what we came up with.
Ingredients:
3.5 lbs. Thai okra, peeled and cut into half or quarter moon shape
12 oz. pressed or extra firm tofu or any choice of the protein, cut into small pieces, bite size
2 large sliced tomatoes ( 12 0z.)
1 oz. galanga, peeled and sliced
8 fresh garlic
8 - 10 Birds-eye dried chili (Thai chili)
1 teaspoon salt
2 tablespoon water
4 tablespoon olive or canola oil
1 tablespoon soy sauce
½ teaspoon Stevia
Instructions:
First, you need to make a spicy paste for the stew which includes a galanga, fresh garlic, Birds-eye chili, salt, and water. Blend all of these ingredients together.
Next, turn a stove to high heat and add 2 tablespoon of the oil into a pot, wait until the oil is hot. Then add the tofu and cook until each side turns to golden-yellow and put it aside.
Add another 2 tablespoon of the oil into the same pot. When the oil is hot add the spicy paste and stir-fry it for a minute.
Put the Thai okra and splash of water, approximately ¼ cup and cook the okra for 5 minutes.
Then add tomatoes, Stevia, soy sauce, and tofu and cook everything on high heat for another 5 minutes. After that turn the stove down to medium heat and let the stew sits on the heat for another 5 minutes.  Turn off the stove and it is ready to be served.
At healthy Thai recipes, we try to make our recipes as healthy as possible, changing as little as possible to keep them Thai.  If you have specific conditions that require special attention, please use your judgment and consult a professional if you are unsure about some ingredients.  As always, we would love to know any ideas you have that could improve the health value and taste of our recipes.  Thanks for reading this far and please don't forget to like or share!  🙂
If you like this recipe you might also like one of these unique recipes.
Bitter Melon Curry Shrimp: Why Bitter Foods Stabilize Blood Sugar