This post may contain affiliate links.
So we recently took a trip to the Florida Keys and wanted to cook the fish we caught. We didn't catch any fish because it was my first time spearfishing. You can buy fish, fresh from a fish market if you don't have luck, like we did and it's a fun experience in itself. Some kid gave us a bag of the leftovers of a red snapper and told us there's still lots of good meat on it. it was perfect for the task.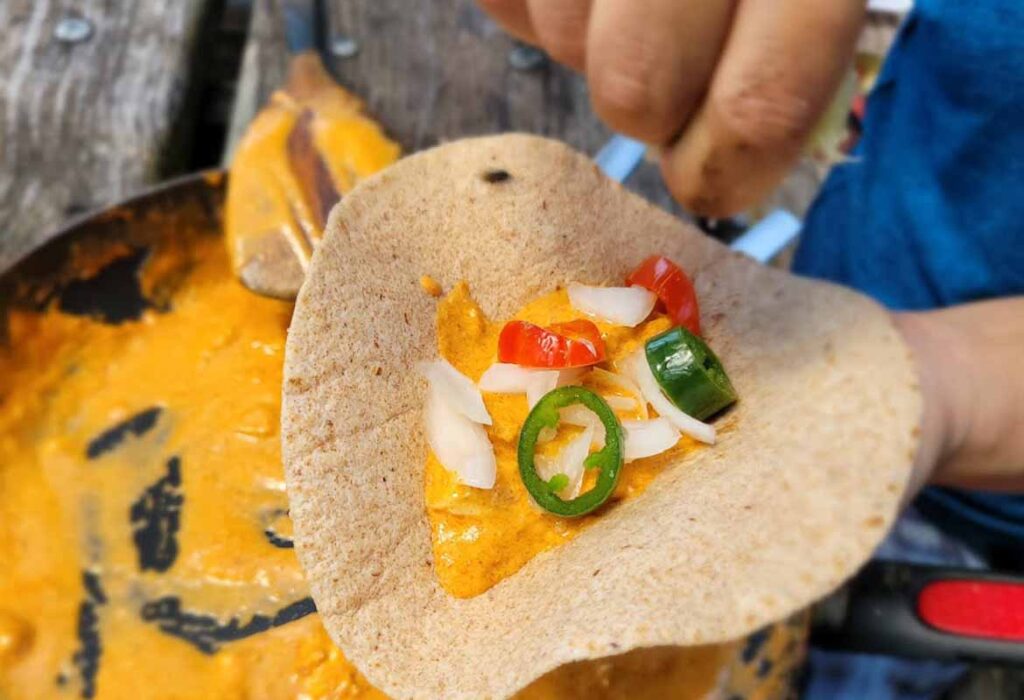 The Fish
We used sea bass and red snapper for our recipe but you can use whatever you want. I recommend anything light and flaky and sustainable. You can use any part of the meat. We were able to get a lot out of the meat between the ribs and areas missed on the filets. You are making tacos so they can be shredded. I used a fork to pull it out from between the ribs and it worked great.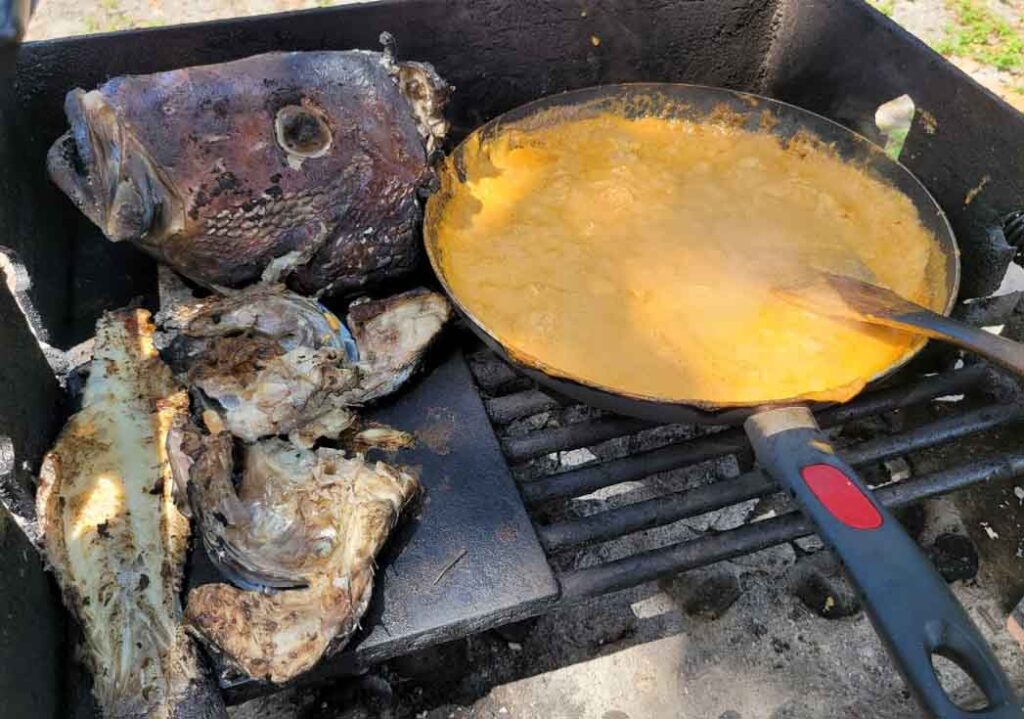 Red Curry Paste
For this trip, we used a store-bought red curry paste. Some people have preferences by brand but we've never had one we didn't like. If you are a purist, you can make your own from scratch. It takes more time and energy but you'll have a fresher feel and taste. You can also freeze some if you make it and keep it for several months.
Whole Grain or Low Carb Tortillas
If I go to a street taco stand I get the corn tortillas. In my mind, they were more whole grain. But when I researched a little, they are made with a bunch of processed stuff now, such as wheat flour and gluten for texture. You can find my resource at this Healthline address. If you can find some homemade ones with stone-ground corn, that's pretty unprocessed.
There are a lot of more healthy, whole grain, low carb options at most stores now. Mission makes a really innovative new tortilla called the carb balance. I have been using the whole wheat version of that lately. Mod likes it better than the corn ones as well. Otherwise, I was using whole-grain tortillas, I've been able to find them everywhere.
Toppings
Typical ingredients you get on the best street tacos are, chopped onion, sliced peppers, lime, cilantro and if you're lucky, cilantro and sour cream. You can use whatever you want, and if you're brave use Thai peppers rather than jalapenos. Jalapeños are more typical of tacos and easier on the mouth so I went with that. I like my toppings fresh, they have more flavor, do what you want though.
Thai red curry fish tacos
Thai red curry fish tacos are a fast and easy way to do something different with fish tacos. You can easily take the simple ingredients on a camping trip or to a picnic with a skillet and a fire.
Ingredients
2

Tbsp.

Red curry paste

only one if you are afraid of spicy heat

1 ½

Cup

Light coconut milk

½

Pound

Tilapia

Or whatever fish, I just used tilapia here as the most commonly available fish. Shredded or chopped small enough to fit on the tacos.
Toppings, optional
1

Cup

Onion

Chopped, whatever kind you like

3

Jalapenos

Chopped, more or less depending on what you like, seeds taken out, Thai peppers if you like very spicy and more authentic Thai flavors

2

Limes

Cut into wedges

½

Cup

Cilantro

10

Whole Wheat Tortillas

Carb watchers or whartever you prefer

1

Tbsp.

olive oil

optional*
Instructions
Over a fire or heat, cook the curry paste until fragrant.

Add half the coconut milk and bring to a boil.

Add in the fish and cook until mostly cooked.

Add in the rest of the coconut milk and bring to a boil again.

Serve on the tortillas with the toppings you prefer.
Notes
As always, we are not doctors or dieticians.  If you have specific dietary concerns, please consult with an appropriate professional.  We make our healthy Thai recipes as healthy as we can with the information we have.  If you have ideas or thoughts we'd love to hear them in the comments section below.  
Nutrition
Calories:
520
kcal
|
Carbohydrates:
67
g
|
Protein:
23
g
|
Fat:
18
g
|
Saturated Fat:
9
g
|
Cholesterol:
28
mg
|
Sodium:
811
mg
|
Potassium:
300
mg
|
Fiber:
10
g
|
Sugar:
8
g
|
Vitamin A:
1430
IU
|
Vitamin C:
26
mg
|
Calcium:
243
mg
|
Iron:
4
mg
If you like this recipe, you might want to try one of these.