Stir Fried Ginger Chicken with Brown Rice Ramen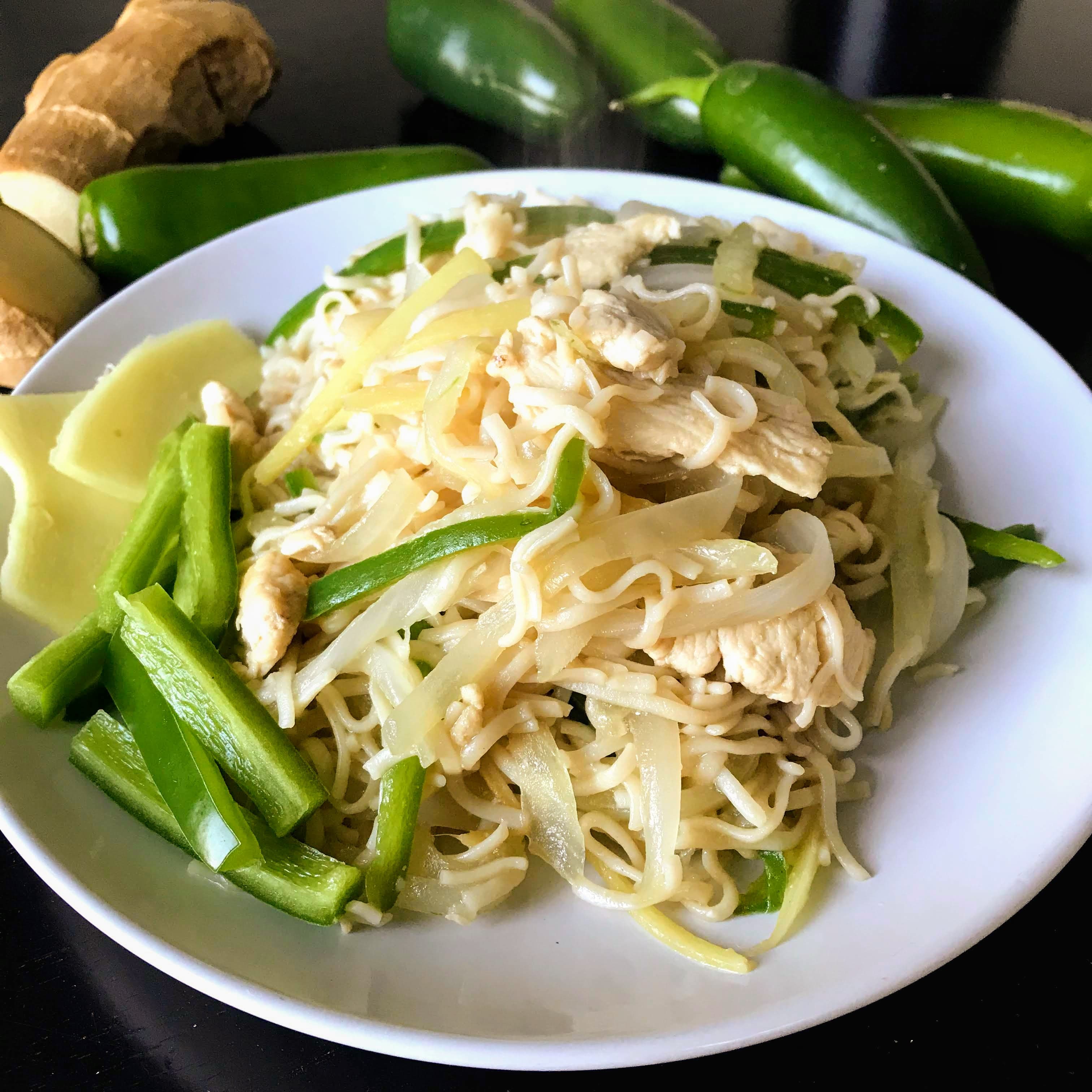 Author:
HealthyThaiRecipes
4 nests of uncooked brown rice noodles, about 8 0z.
1 lb. sliced chicken breast
1 lb. thin sliced sweet onion
5 unseeded and thin sliced jalapeno
½ cup fresh ginger strips
5 garlic cloves crushed and chopped
2 tbsp olive oil
2 tbsp soy sauce
1 tbsp oyster sauce
Heat olive oil in a wok on high heat.
Cook the garlic until it's golden brown then add chicken breast stir fry them until they are no longer in pink color.
Add sweet onion, jalapeno, and ginger and stir fry them until the onion is in transparent color.
Add brown rice ramen, soy sauce, and oyster sauce and stir fry all the ingredients together for a few minutes then turn the stove off and voila your meal is ready.
Recipe by
Healthy Thai Recipes
at https://healthythairecipes.com/stir-fried-ginger-chicken-with-brown-rice-ramen/