Healthy Pad Thai Zoodles- Stir-Fried Zucchini Noodles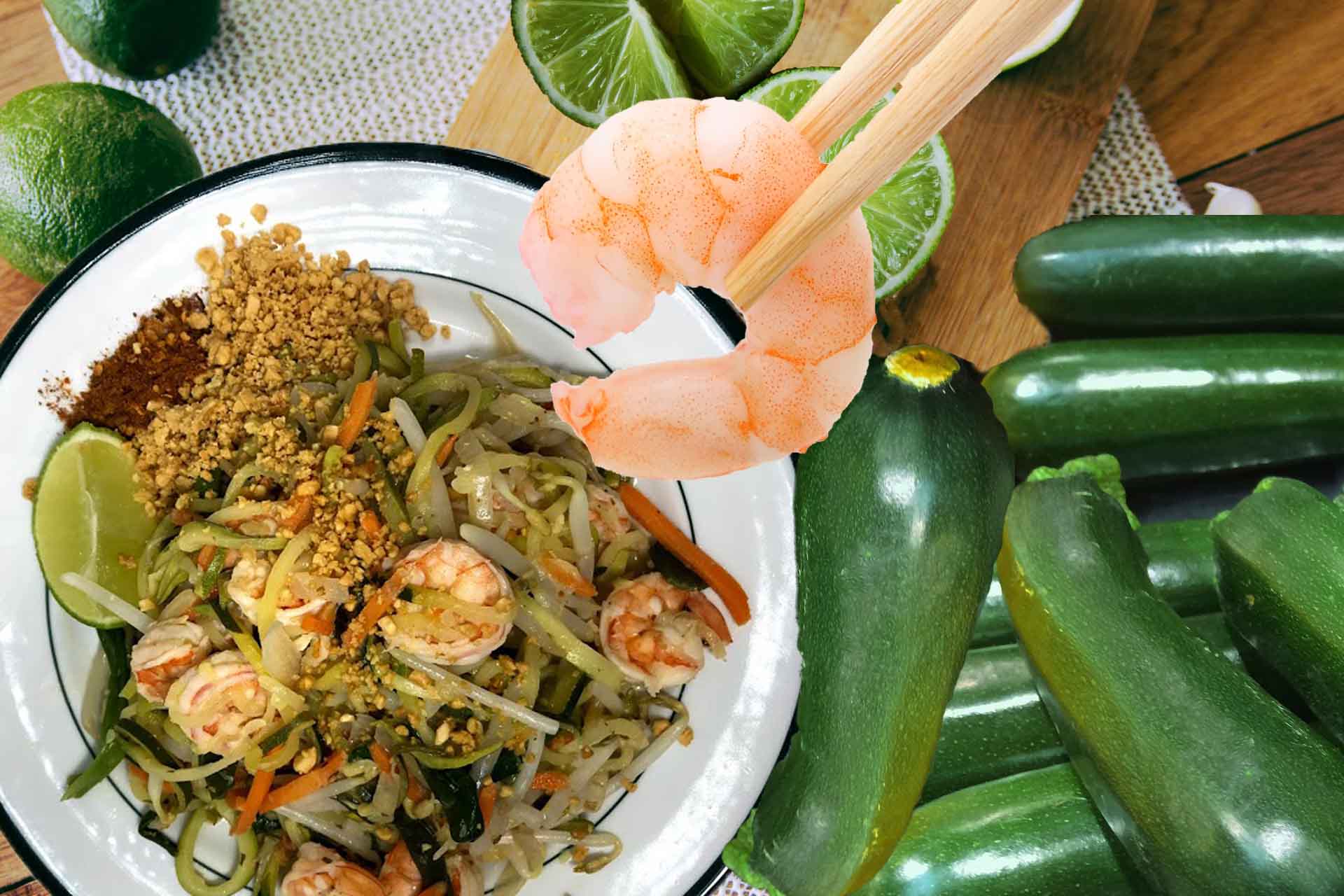 Author:
HealthyThaiRecipes
2 medium zoodled zucchini
6 green onions,  2 inches cut
2 oz sliced shallots
1 lb shrimp
2 tbsp olive oil
1 tsp chili powder
2 tbsp fish sauce
1 lime juice
2 tbsp crush roasted peanut
Heat a wok and olive oil on highbheat.
Add sliced shallots, stirfried till it turn golden brown.
Add zoodles, chili powder, fish sauce, lime juice, and crush roasted peanut. Stirfried for 5 minutes.
Add green onion and shrimp,  stirring them with the other ingredients. Keep stirring it until the shrimp is cooked.
Served with crushed peanut, slice of lime!
Recipe by
Healthy Thai Recipes
at https://healthythairecipes.com/healthy-pad-thai-zoodles-stir-fried-zucchini-noodles/