Homemade Khao Soi Paste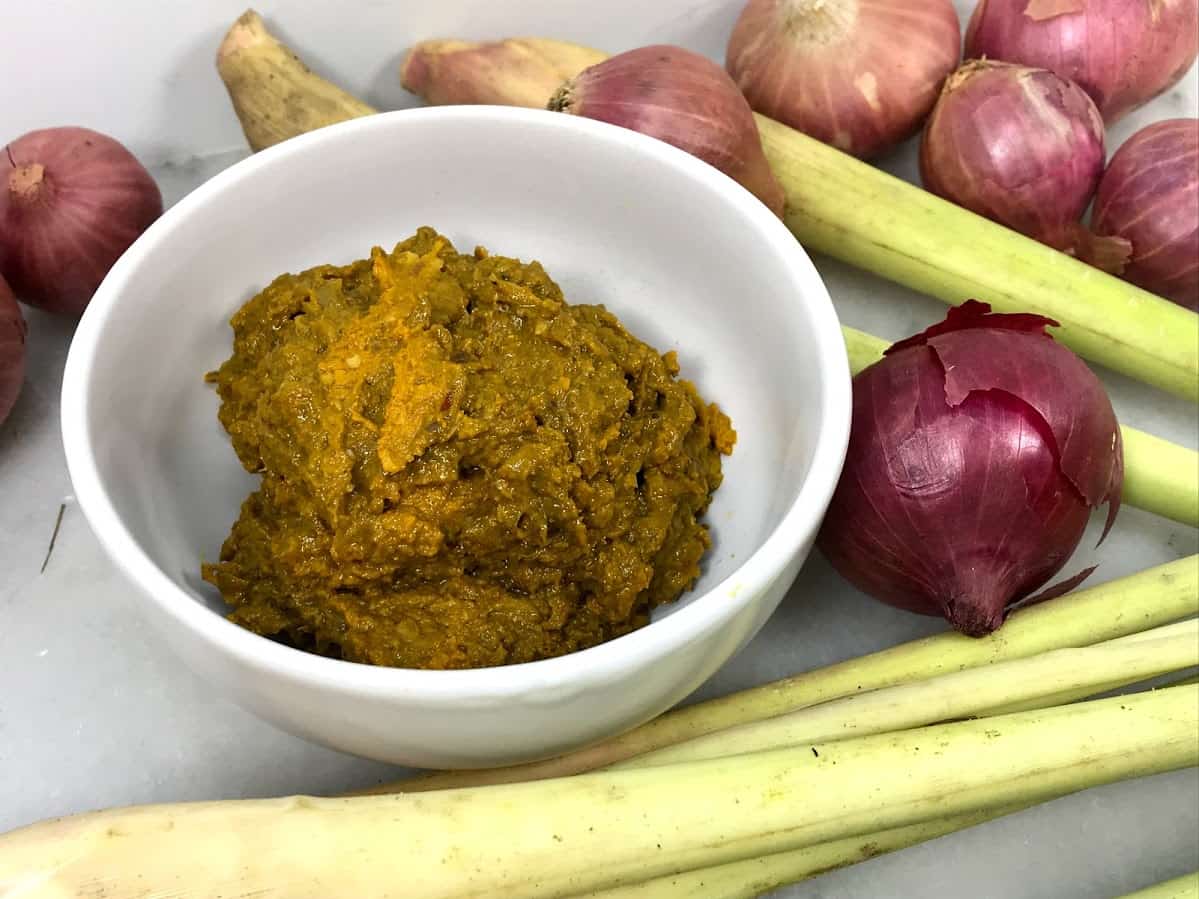 Author:
HealthyThaiRecipes
 1½ TBSP Shrimp Paste
 ½ TBSP Curry Powder
 1 TSP Tumeric Powder
 5 Dried Thai Chili
 1 TBSP Sliced Pickle Rhizome
 1 TBSP Minced Garlic
 1 TBSP Sliced Lemongrass
 4 TBSP Sliced Shallot
 1 TBSP Sliced Lemongrass
 1 TBSP Stevia
Get a mortar and pestle ready. If you don't have them, you can use a processor.  In a case that you're using the processor, you can throw all the paste ingredients at once in the processor.  But if you're going get real and do something truly traditional way by using the mortar and pestle, here's what you need to follow.
Crush the Thai chili in the mortar with the pestle then add pickle rhizome, minced garlic, sliced lemongrass and shallot in the mortar.  Pound everything until it becomes smooth.
Lastly, add shrimp paste, stevia, curry powder, and turmeric powder mix and crush all the ingredients together.