Thai Style Spicy Lemongrass Sauce/Dressing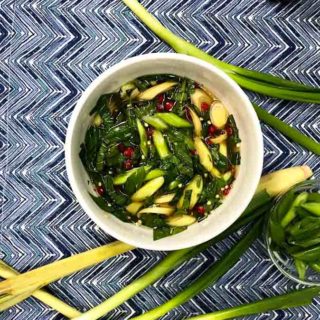 Author:
HealthyThaiRecipes
1 and a half cups fish sauce
juice of 5 limes
6 small Thai peppers chopped
9 scallions cut into small pieces at an angle
4 tsp chopped lemongrass
3 tsp stevia
6 tbsp chopped Thai basil leaves
Mix the ingredients and double or triple the ingredients if you want more.
Pour this shit over anything to make it taste better.  It's just that good.
Recipe by
Healthy Thai Recipes
at https://healthythairecipes.com/thai-style-spicy-lemongrass-sauce-dressing/