Thai Beef Salad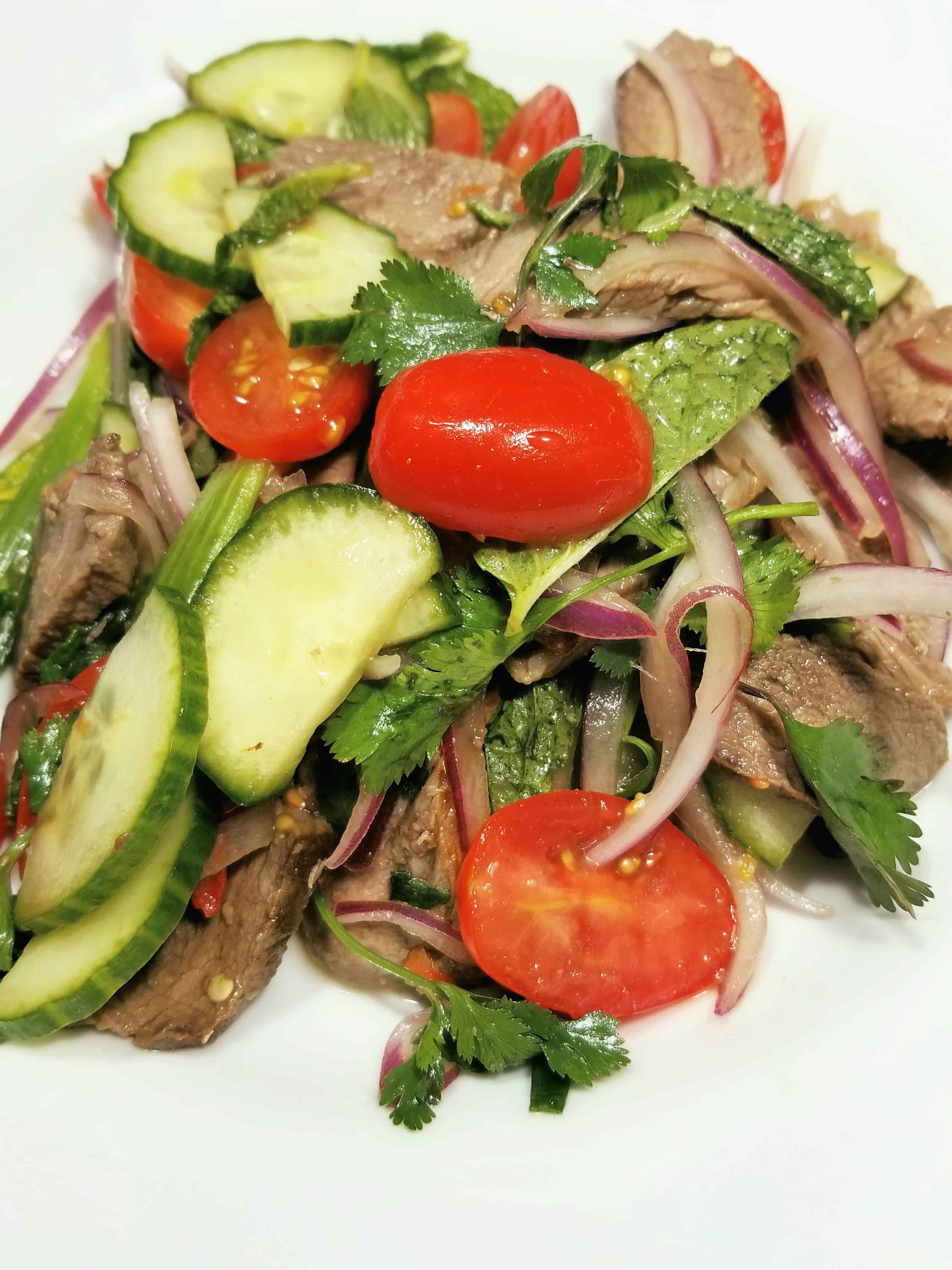 Author:
HealthyThaiRecipes
1 lb. beef, one-inch thick cut
½ seedless cucumber, half moon cut
20 sweet tomatoes, cut half
½ cup mint leaves
¼ cup cilantro, leaves only
3 green onions, cut two inches long
½ red onion, thin sliced
5 fresh Thai chilis, crushed
¼ cup fresh lime juice
¼ cup fish sauce
½ tsp stevia
Turn on a stove at medium-high. Spray olive oil on a pan and cook the meat about five minutes on each side (for the medium rare). Slice the steak into pieces and let them cool.
Prepare the herbs, vegetables, and fruit while waiting for the meat to cool down. It's better to serve the Thai beef salad at the room temperature.
Mix the Thai chilis, lime juice, fish sauce, and Stevia in a cup. Whisk them together until the Stevia melts.
Put all the ingredients in a mixing bowl, pour the spicy lime dressing over the ingredients and toss them together. Enjoy!!