Rice Cooker Thai Masaman Curry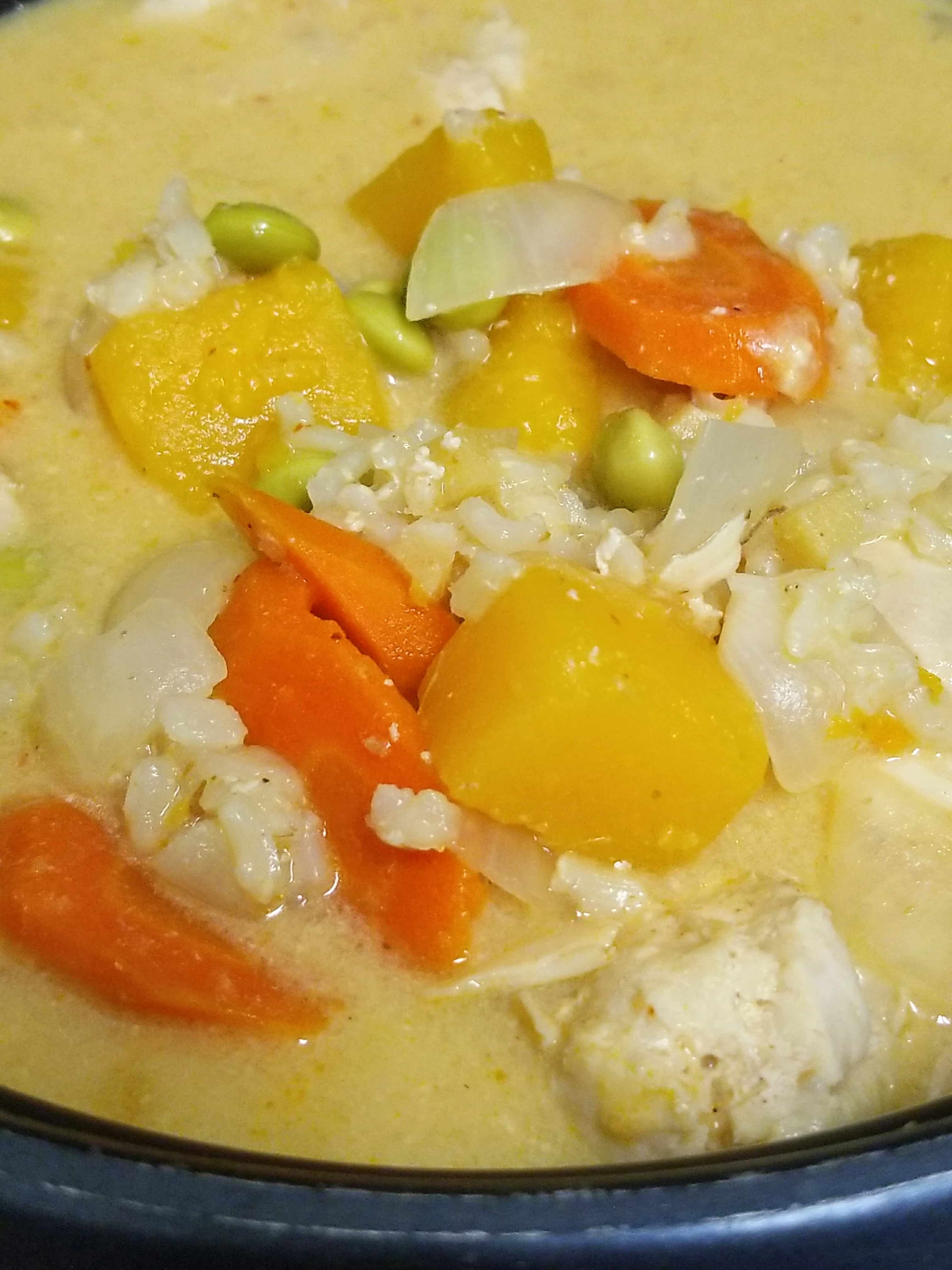 Author:
HealthyThaiRecipes
2 chicken breast
½ cup uncook brown jasmine rice
3 cups cubed butter squash
1 cup chopped yellow onion
2 cups sliced carrots
½ cup edamame beans
¼ cup diced fresh ginger
2 tbsp Masaman curry paste
4½ cups low-sodium chicken stock
½ cup lite coconut milk
2 tbsp fish sauce
1 tbsp Stevia brown sugar
Prepare all the ingredients, chop, cut, slice, and dice.
Then put all of them in a rice cooker pot by placing something that would take longer to cook like chicken breast, butter squash at the bottom and layer the rest of them up.
Pour the chicken stock and lite coconut milk into the rice cooker and turn it on (use the brown rice button if there's a choice on your rice cooker).
Let it cook for 2 hours and 30 minutes. Serve it in a bowl and enjoy.
Recipe by
Healthy Thai Recipes
at https://healthythairecipes.com/rice-cooker-thai-masaman-curry/