Bacon Wrapped Stuffed Mini Peppers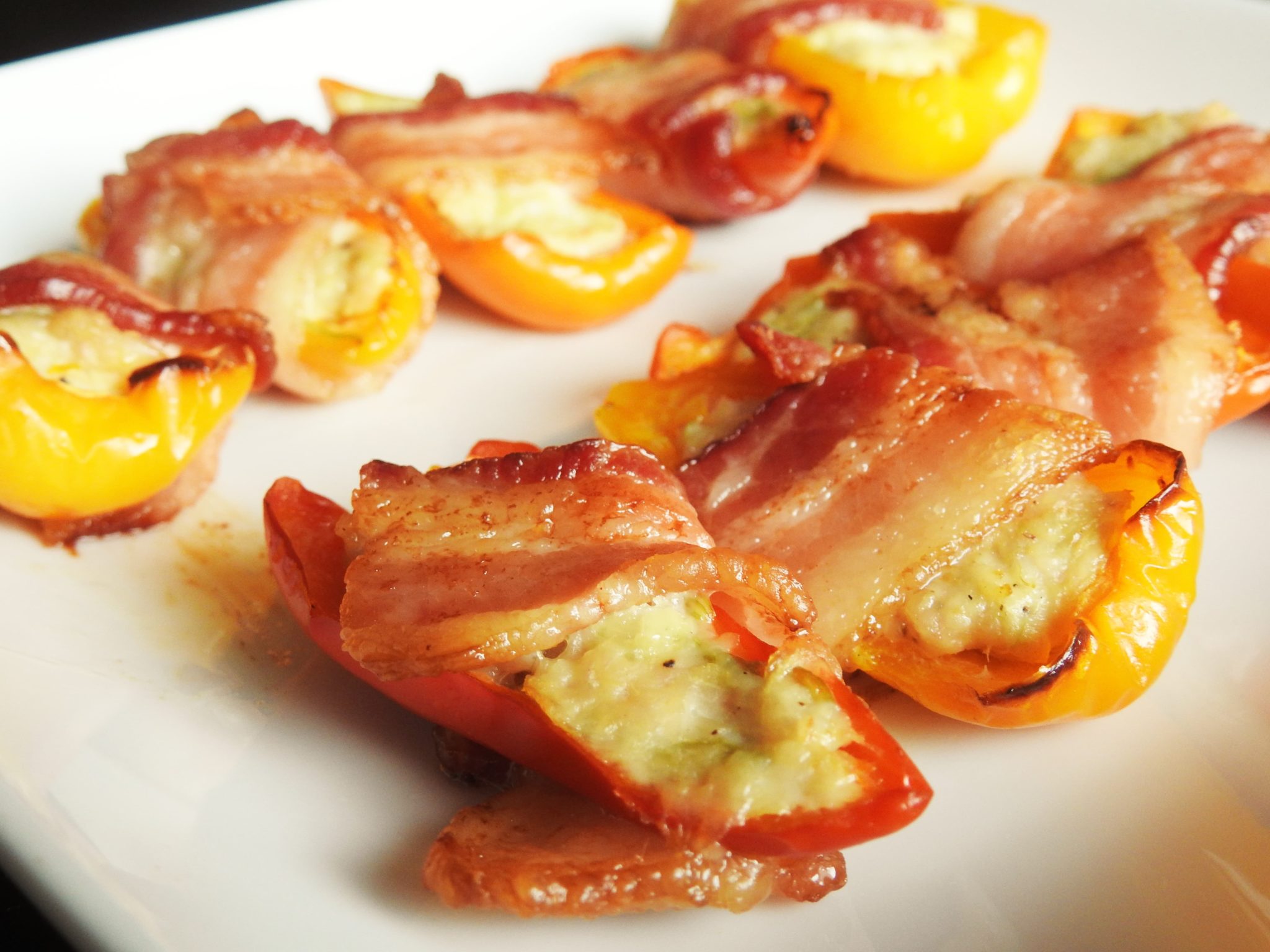 Author:
HealthyThaiRecipes
• 1 lb. unseeded mini peppers
• 12 oz. bacon
• 1 lb. grounded chicken breast
• 20 garlic cloves
• 20 cilantro stalks (no leaf)
• ¼ tsp grounded black pepper
• Pinch of salt
Cut the mini peppers half, take the seeds out and wash them.
Crush garlic cloves and cilantro stalks, add black pepper and salt.
Message grounded chicken with the garlic, cilantro, black pepper and salt.
Stuff the seasoned grounded chicken into the mini peppers.
Preheat the oven to 400 F degrees.
Wrap the stuffed mini peppers with bacon and place them on a cooking sheet.
Cook the bacon wrapped stuffed mini peppers for 20 minutes and serve when it is still hot.
Serving size:
1
Calories:
29
Fat:
1.0g
Saturated fat:
0.4g
Carbohydrates:
1.8g
Sugar:
1.0g
Sodium:
44.0mg
Fiber:
0.4g
Protein:
3.1g
Cholesterol:
7.2mg
Recipe by
Healthy Thai Recipes
at https://healthythairecipes.com/bacon-wrapped-stuffed-mini-pepper/